Lack of Co-ordination Leaves EU 'Vulnerable' to Jihadists Posing as Refugees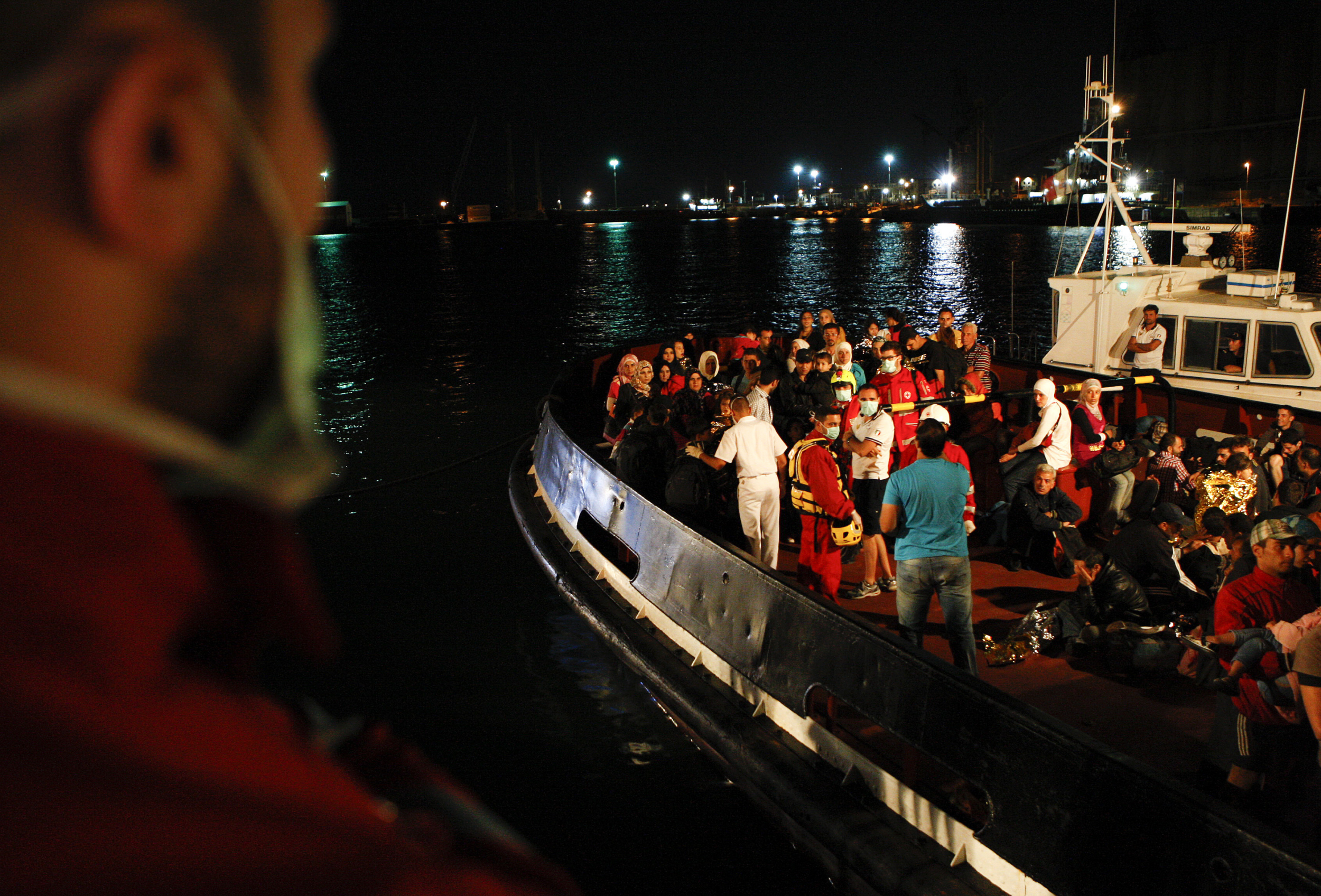 A lack of effective multilateral coordination between European Union member states is leaving the bloc open to infiltration by terrorists, according to experts, as the bloc's border forces are overwhelmed by the numbers of illegal migrants and refugees attempting to reach Europe.
The lack of a coherent strategy on border control between member states is leaving the EU vulnerable to exploitation by people smugglers, as militants are being sent to Europe using "any means at their disposal" with the aim of conducting terror attacks in retaliation for Western involvement in the U.S.-led coalition against groups such as the Islamic State (ISIS).
The claim comes after an anonymous ISIS member told BuzzFeed that a number of the terror group's operatives were being smuggled into Europe via Turkey disguised as refugees from the conflict in Syria.
Professor Richard Whitman, an Associate Fellow of the Europe Programme at Chatham House, says that a lack of co-operation between states is leaving Europe vulnerable. "This [threat from terrorists] is clearly a transnational, transborder, multidimensional phenomena but this is an area where governments do not want to give up sovereignty," he said.
"It's obviously a vulnerability for Europeans because there is potential for information to slip between the cracks and between agencies in individual countries. The EU hasn't yet developed an full internal security response to ISIS. There isn't yet anything in place you could identify as a fully fledged strategy."
European security expert and policy fellow at the European Council on Foreign Relations, Francisco de Borja Lasheras agreed that the European Union "does not have very strong border controls" and it still does "not have the capacity to carry out significant border controls" despite the potent threat of terrorist infiltration.
While the EU could do more to coordinate and prevent its borders being breached, Whitman believes that smugglers will always capitalise on the weak spots of the EU - for example the border between Turkey and Greece - allowing terror groups to hide among those attempting to reach Europe illegally, such as refugees.
"Wherever you find people smugglers, they look at the point of maximum vulnerability and these countries are where you are likely to see people like ISIS seeking to piggyback on top of that," he added.
According to the figures of the United Nation's refugee agency, UNHCR, 1,622,839 Syrian refugees have made the journey from the war-torn country to Turkey from which many attempt to make the journey into EU member states, predominantly eastern Mediterranean countries such as Italy or Greece.
Once within the EU's borders, refugees are able to move freely across the continent because of the Schengen agreement, which abolished passport and border control on the bloc's internal borders.
The EU border agency, Frontex, seeks to support and coordinate the maritime security of member states in the Mediterranean region, to monitor and prevent those attempting to illegally cross borders crossings and reach the Schengen Area.
It revealed that, in 2013, an "an unprecedented number of migrants" - mainly Syrian refugees - arrived at the Greek islands from Turkey seeking refuge as well as large numbers travelling to Bulgaria from Turkey.
Frontex spokesperson Izabella Cooper confirmed that the agency does not know how many refugees are missed and actually manage to bypass its border management operations in coordination with national governments.
"These are the known unknowns, we know that we don't know certain things," said Cooper. "We need to work on empirical data, we cannot make an estimate [on how many refugees are missed]."
European police agency Europol has created an anti-terrorist unit that tracks how many people have travelled out of Europe to join groups in Iraq and Syria, estimating 5,000, but head of media, Soren Pedersen, could not confirm an estimate of terror suspects that have travelled into Europe from Middle Eastern countries such as Turkey.
It is this lack of coordination, or presence of a supranational body, that is leaving gaps in intelligence between member states and allowing those that enter the EU to go undetected, Whitman says.
"You haven't got an effective transnational European organisation that has the resourcing, capability and, crucially, the political authority, to say this is how we're going to counter this [threat]," he warns.
"Until you see some sort of collective agreement between the states, European policy is not going to be as effective as it should."
When asked about jihadists seeking to enter the EU disguised as refugees, an Interpol spokesperson told Newsweek: "Foreign terrorist fighters entering or leaving conflict zones will attempt to use any means at their disposal to avoid detection whilst travelling."
"Information provided to Interpol has enabled the organisation to identify primary travel routes used by foreign fighters, as well as the tactics, techniques and procedures used to attempt to conceal their movements," they said.
Last November, the international crime agency revealed that European jihadists are increasingly using cruise ships to move in the opposite direction and reach launchpads, such as Turkey, as a means of reaching Syria and Iraq to join radical Islamic groups.