Lack of Paternity Leave Holds Back Women at Work—and Men at Home | Opinion
When my wife and I were expecting our third child, we joked that it was our chance for a more "drama-free" birth. Our oldest son was born with a heart defect and needed a bypass operation within days. Our second son was born into my arms in an emergency, not breathing at first.
In both cases, we were blessed that everything worked out well. Still, we used to say, "Third time's the charm!" Instead, after my wife's third heroic delivery, our daughter and I ended up the subject of a legal case that put us under a global spotlight.
The policies my employer (CNN, part of Time Warner) had at the time provided 10 paid weeks to any parent after having a child—except a biological father in a traditional scenario, who could only get two weeks. I contested this internally, explaining that I would be needed at home for caregiving. But even after our daughter was born prematurely in an emergency, the company said no. I filed a charge with the Equal Employment Opportunity Commission. The company ultimately changed its policy.
The support that came in from people across the country and around the world, including from women's organizations, was eye-opening. I soon understood why: This is a crucial part of the battle for gender equality. As long as workplaces don't give men equal chances to be caregivers, most of the caregiving will fall to women, and they'll continue to be held back in their careers.
Unfortunately, there's a very long way to go to confront this problem. Most companies have some paid maternity leave, usually covered through disability insurance after a birth. Only 29 percent of businesses in the U.S. offer paid paternity leave.
Even when paternity leave is officially available, it's often—as many dads I've interviewed put it—only "on paper." Men who try to take paternity leave or seek flexible schedules have been fired, demoted or lost job opportunities. (My book, All In, is filled with these stories.)
The so-called "daddy bonus," in which some men make more money after having children, applies only "to the extent that their loyalty and responsibility remain firmly focused on professional—rather than caregiving—objectives," the 2016 State of America's Fathers reported. "Those men who want to be fathers in a more meaningful, active, and involved sense, and who seek to balance their home and work priorities, soon find that the 'daddy bonus' flips to become the 'daddy stigma.'"
A new survey from Promundo and Dove Men+Care—a company I partner with on research and messaging about fathers—shows how widespread this problem is around the world. Of the more than 11,000 people polled across seven countries, the vast majority of both men and women said fathers should be involved in the physical and emotional care of their children. Eighty-five percent of fathers said they want to be more involved after their children are born.
But less than half of those with access to paternity leave took it in its entirety. Most men and women said attitudes among colleagues and managers leave men feeling unable to ask for the full leave. And since in most countries, paternity leave does not offer adequate wage replacement, more than 40 percent of parents said financial barriers are the biggest reason for not taking paternity leave. Families simply can't afford to give up the man's salary, which—due in part to the gender pay gap—usually accounts for the majority of family income.
Why haven't we made more progress? A big part of the answer is that far too many business leaders still have outdated understandings of the family.
In reality, working dads care for their kids daily, spending an average of about three hours with them each workday. Dads are working as many hours as moms, but more of those hours are in the office, while women put in more hours at home—a result of the sexist policies and stigmas. Dads experience as much work-life conflict as moms. EY found that in the United States, men are even more likely than women to change jobs or give up promotions for work-life management.
But many business leaders don't know this. A Harvard Business School study found that "executives of both sexes consider the tension between work and family to be primarily a women's problem."
And because the media is still often filled with portrayals of dads as clueless, lazy buffoons, some executives believe these stereotypes are real. Some have admitted to me that they're suspicious of men who take paternity leave or seek flexible schedules because they believe those men won't really do much at home. So perhaps it's little surprise that, in the Promundo and Dove Men+Care survey, women and men express frustration with negative stereotypes of fathers.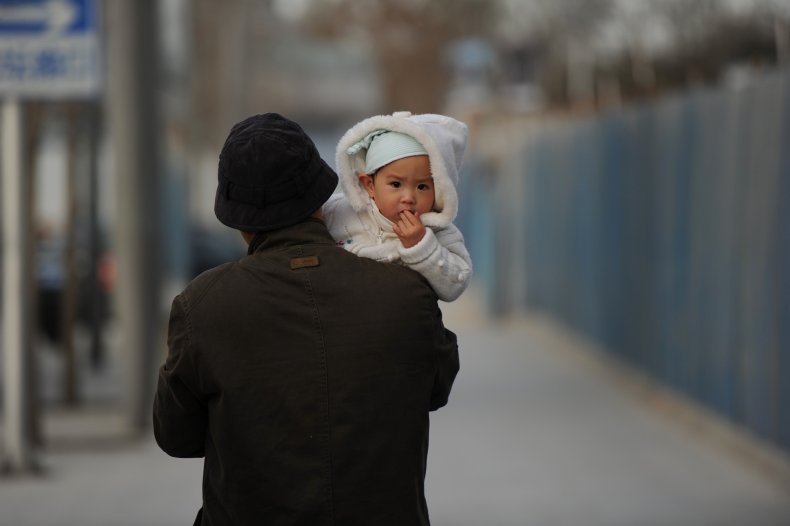 There is some good news. The number of businesses offering paternity leave, while still far too low, is at least working its way up.
And steadily, some U.S. states have been enacting paid family leave insurance programs, which bring all sorts of benefits to businesses and families.
As we celebrate dads this Father's Day, let's resolve to tackle this. To make gender equality a reality, let's update our laws and policies, and end the stigmas—so that in the future, our daughters and sons won't face this same battle.
Josh Levs is an entrepreneur, business consultant, keynote speaker and former journalist for NPR and CNN. He is author of All In: How Our Work-First Culture Fails Dads, Families and Businesses—And How We Can Fix It Together. Learn more at JoshLevs.com, LinkedIn or Twitter (@joshlevs).
The views expressed in this article are the writer's own.