Lack of Resources Could Create 50 Million Climate Migrants in Decade, Says Report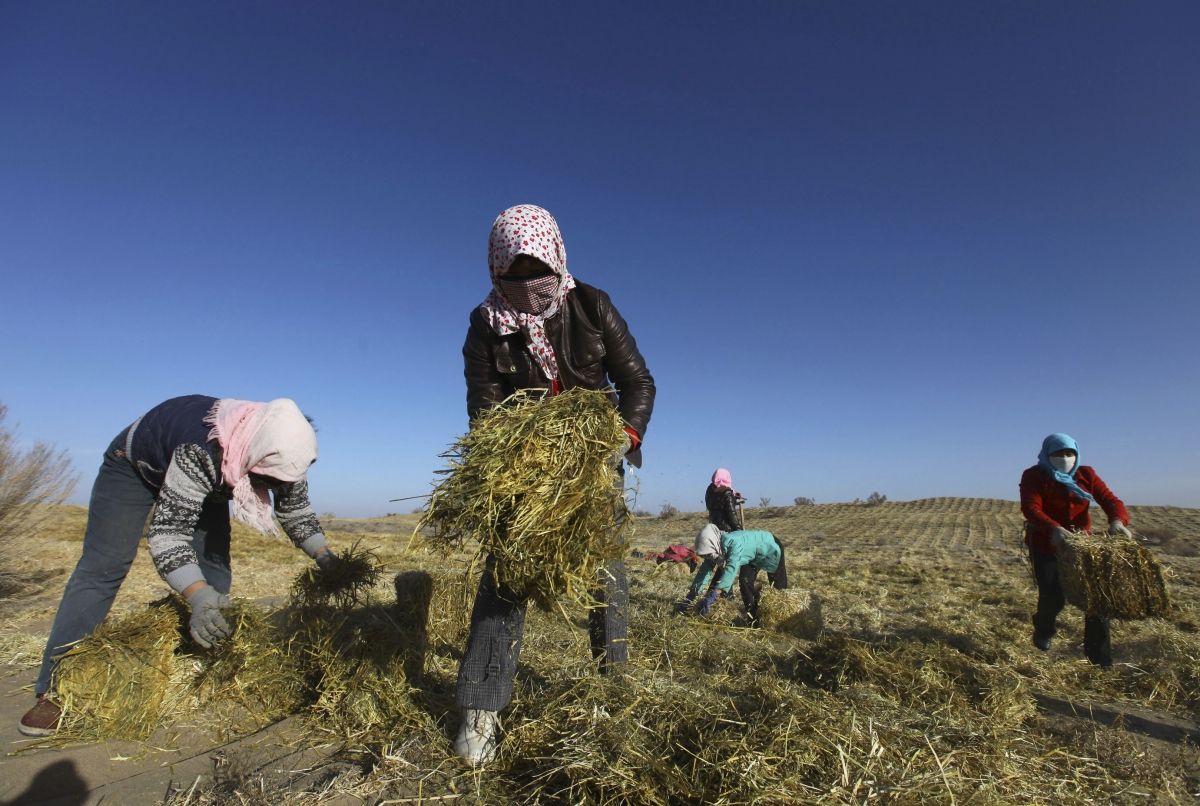 Fifty million refugees fleeing hunger and poverty could be created in the next 10 years unless the world's land degradation crisis is addressed, according to a new U.N.-backed report.
The report, titled The Value of Land, estimates that between $6.3 trillion and $10.6 trillion worth of resources—including agricultural products, soil quality and benefits in tackling climate change—are lost each year due to land degradation. This is equivalent to between 10 and 17 percent of global annual GDP.
It also estimates that $75.6 trillion could be added to the world's annual GDP if land degradation was effectively addressed through sustainable land management practices. The report was authored by The Economics of Land Degradation Initiative—which is partly funded by the European Commission—and edited by members of the U.N. University's Institute for Water, Environment and Health, based in Canada.
Louise Baker, Head of External Relations and Policy at the U.N. Convention to Combat Desertification (UNCCD), which contributed to the report, says that Africa and the Middle East are particularly liable to experience resource pressures which force people to migrate. She cites the Sahel region of Africa—a semi-arid belt of 10 African countries south of the Sahara Desert from Senegal to Sudan—as an area of extreme concern due to its high rate of population growth, which she puts at 3 percent per year.
"It's quite a vulnerable region in that they're on the frontline of climate change [and] they are seeing huge population growth," says Baker. "If you have the combination of climate change and a growing population, you put a lot more pressure on scarce resources like land and water. Eventually...if you can't feed your family, if you can't produce enough from the land to support your family...you move."
According to the report, more than half of the world's agricultural land is moderately or severely degraded. Additionally, one-third of the entire territory of Africa is threatened by desertification—a phenomenon whereby arable land is degraded into desert by the continued removal of nutrients from soil through intensive farming or deforestation. The U.N. identified desertification as a major economic and environmental threat in 2010.
Baker says that land degradation and lack of natural resources are often contributing factors in conflicts. Syria experienced a severe drought between 2006 and 2010, which led to the collapse of farming in northeastern Syria and a mass movement of up to 1.5 million people from the countryside into major Syrian cities. Baker says that, while the drought should not be seen as the cause of the Syrian civil war, it was "one of the straws that broke the camel's back" as the flood of climate refugees into cities increased competition for natural resources.
Land degradation also has the negative impact of losing resources which would be potentially helpful in the fight against climate change. Besides the oceans, soil is the planet's second-largest carbon sink—a term referring to a resource which absorbs carbon dioxide from the atmosphere in a process known as carbon sequestration. When soil is degraded or desertified, it loses its capacity as a storehouse for greenhouse gas emissions.
The report highlights the need for definitive action to be taken at the U.N.'s climate change conference in Paris (COP 21), which begins in November. The stated aim of the conference is to confirm a new international agreement to keep global warming below 2C (35.6F). Commenting on the report, Karmenu Vella, the European Commissioner for Environment, Fisheries and Maritime Affairs, said that "we need to be as ambitious as possible in the negotiations for COP 21 in Paris."
Robert Costanza of the Australian National University, who co-authored part of the report, describes the Paris conference as an "important juncture" which could have ramifications for natural resources as well as climate change. He also advocates that site-specific sustainable agricultural practicessuch as better soil management, less wasteful irrigation and agroforestrycould help to make better use of the world's arable land.