Lack of Sleep May Cause Depression, Anxiety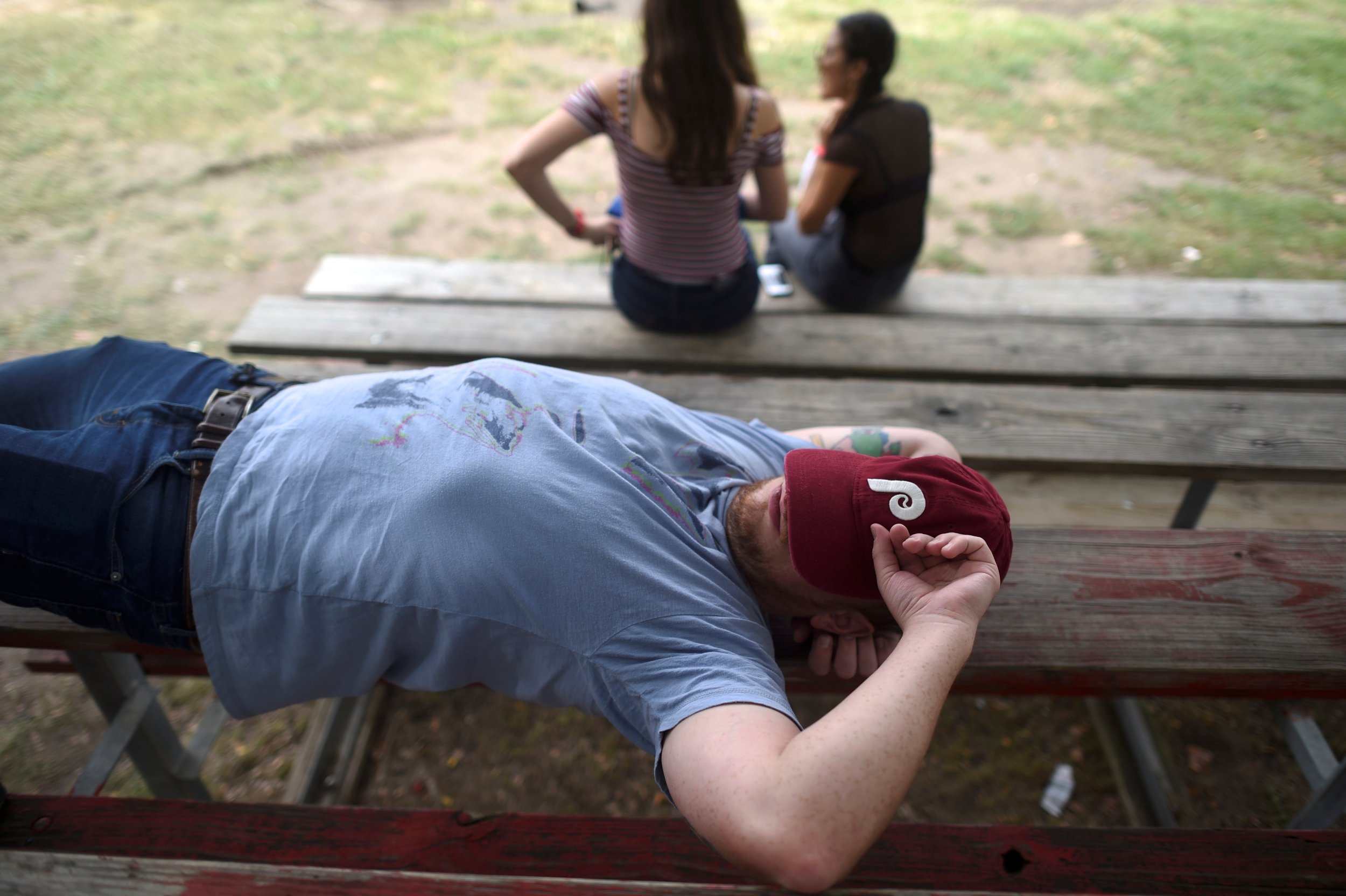 Researchers in the U.K. have found that difficulty sleeping can cause or worsen depression, anxiety, paranoia and hallucinations. But there's a silver lining: Treating those sleep problems can quickly and significantly improve mental health disorders.
"You look back and think, How do we not give insomnia the attention it deserved?" reflected Paul Harrison, a co-author of the study and the associate head of research in Oxford University's psychiatry department. Poor sleep, one of the most common symptoms of depression, "may precede its onset," he said. It's a new realization in the field of psychiatry.
In the treatment of mental health disorders, sleep problems have generally been "given a low priority," according to the study, published in the journal Lancet Psychiatry.
A lack of sleep is seen as "a symptom, consequence, or nonspecific epiphenomenon of the disorders," reads the study. But the researchers—42 of them, hailing from Oxford University, Liverpool University, Glasgow University and others—found that treating and improving sleep problems led to "improvements in depression, and improvements in anxiety, prodromal symptoms, nightmares, psychological well-being, and functioning, and all these improvements were maintained over time."
The study is based on college students—"an age group in the greatest risk of developing anxiety and depression," Harrison said.
At Georgetown University, a popular, student-produced video examining the school's stress culture, called "Sleep When You're Dead," made headlines in 2014. "What happens to students when a campus culture glorifies stress and expects perfection?" reads the video's description.
And it certainly doesn't stop with Georgetown or Oxford students: The University of Alabama's "Sleep Research Project" in 2014 found that 60 percent of college students nationwide don't get enough sleep, while the same was true for only 33 percent of adults.
Jawbone, a technology company that created the UP app to track fitness and sleep habits, reported in January that students using its tracking technology slept less than seven hours per night 46.2 percent of the time.
This study in Lancet was a single-blind, randomized controlled trial conducted at 26 universities in the U.K. among 3,755 students with insomnia who underwent digital cognitive behavioral therapy to improve their sleep problems and took online assessments throughout the therapy and weeks thereafter. The authors believe it's "the largest randomized controlled trial of a psychological intervention for a mental health problem."