Two People Dead in Lackland Air Force Base Shooting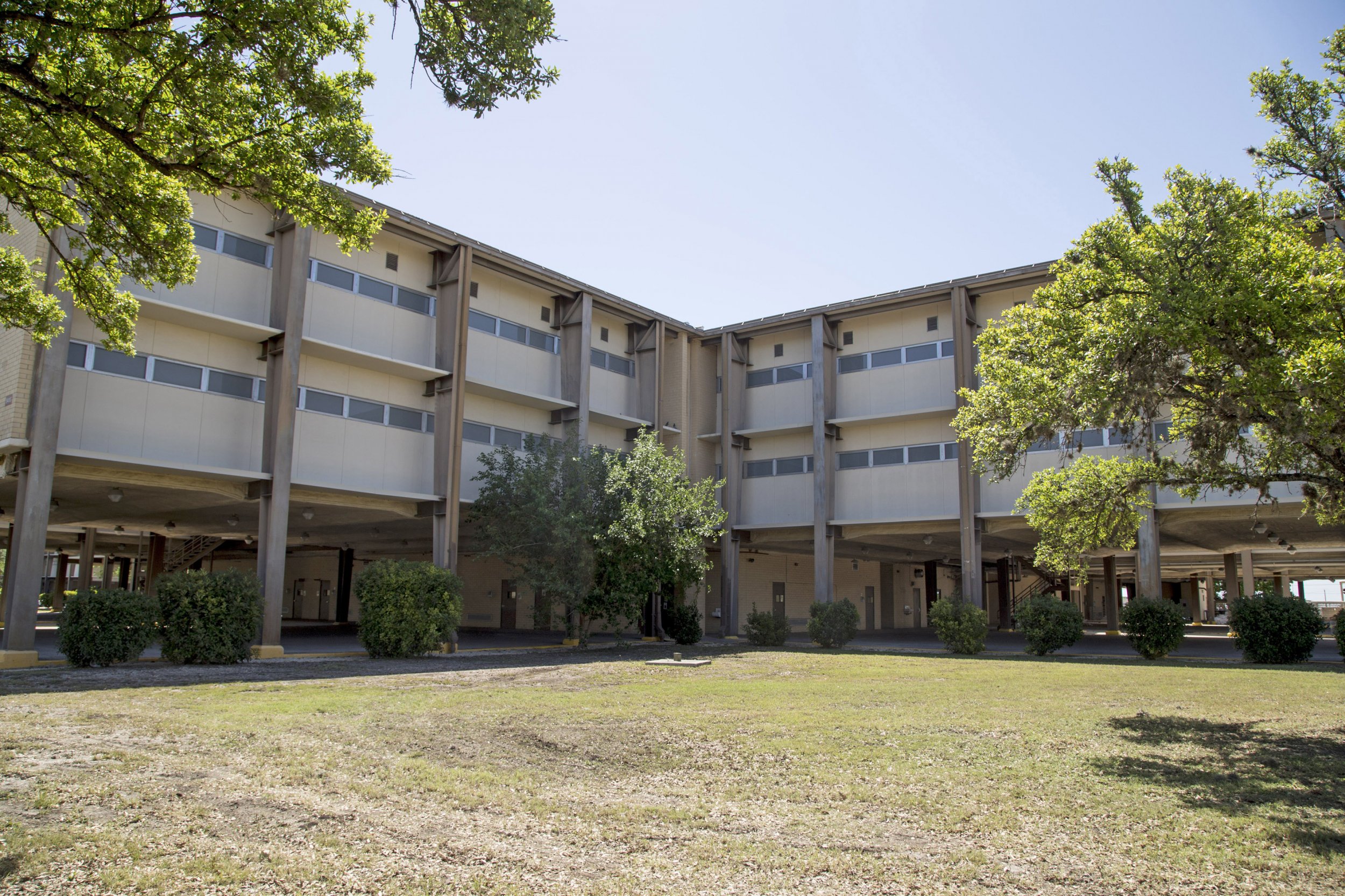 Updated | An apparent murder-suicide at Lackland Air Force Base in Texas left two people dead on Friday, according to authorities.
An airman shot himself after killing his commander, according to a senior U.S. official who spoke to the Associated Press under the condition of anonymity.
News of an active shooter on the San Antonio base emerged on Friday morning. Bexar County Sheriff's Office confirmed that two people had died and deputies remain inside the building.
James Keith, a spokesperson from the sheriff's office, told reporters on Friday that two bodies were found inside a room in the Medina Base Annex on Friday morning. Keith said he does not know if there are other victims, but said he believes the shooter is among the dead.
The shooting occurred at around 8:45 a.m. local time, local news outlet KSAT 12 reports.
Texas state Senator José Menéndez released a statement on Friday saying his office is "closely monitoring the heartbreaking scene that unfolded at Lackland Air Force Base this morning."
"This senseless violence strikes at the heart of the San Antonio community. Lackland Air Force Base and the other military installations are woven into the fabric of our community," Menéndez, who represents Texas Senate District 26, which encompasses a large part of San Antonio, said. "Together we mourn with the families who tragically lost a loved one."
This article has been updated to include additional information from the Bexar County Sheriff's Office, including the statement that the shooter is believed dead.
Two People Dead in Lackland Air Force Base Shooting | U.S.