Lackland Air Force Base Gunman in Murder-Suicide Was Ex-FBI Agent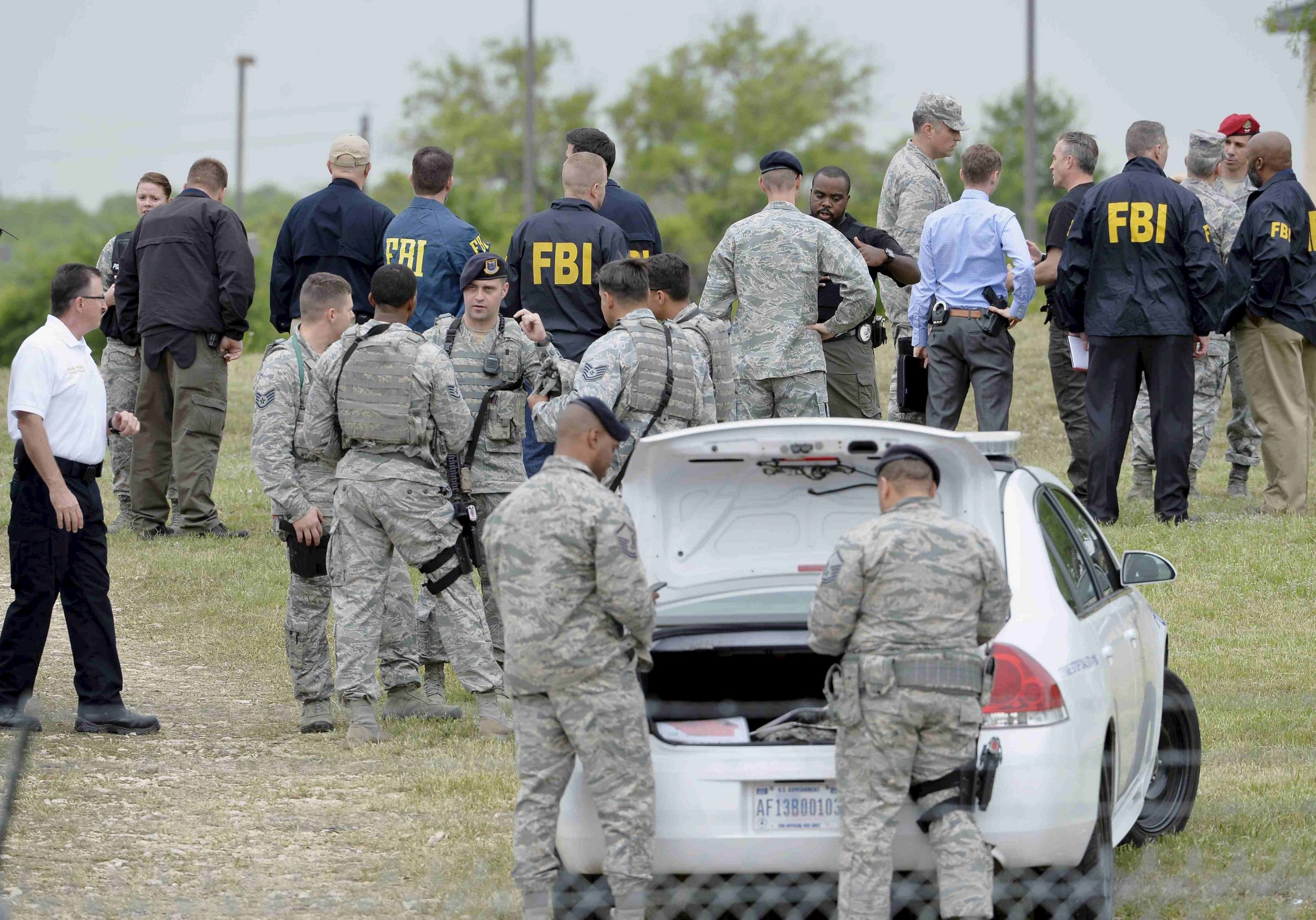 A U.S. airman who apparently shot and killed his commanding officer at Lackland Air Force Base in Texas and then turned the gun on himself was a former Federal Bureau of Investigation agent, the FBI said on Sunday.
Air Force Technical Sergeant Steven D. Bellino was an FBI agent for less than two years when he resigned in May 2013, an agency spokesman said in an email.
Bellino and Lieutenant Colonel William A. Schroeder were found dead at 8:50 a.m. Friday inside an office at the base in San Antonio. Schroeder was Bellino's commanding officer, military officials said in a statement.
The shootings appeared to have been a murder-suicide, the Bexar Country Sheriff's Office said, and a Pentagon official, speaking on condition on anonymity, told CNN that the airman shot his commander.
Military officials would not confirm the reports beyond describing the shooting as a "workplace violence incident" that was not related to terrorism.
The shootings occurred at the Medina annex, where operations such as military dog training take place. The two men were the only casualties.
The shootings were still under investigation.