Mom Wants Friend Jailed After Toddler Found Unresponsive in Hotel Pool
A mother has said her former friend deserves jail time after her toddler ended up in hospital, after being found unresponsive in a hotel pool, according to reports.
Mother Lacy Cotton was travelling to Pensacola, Florida, with her two children, three-year-old Brentley Cotton, his five-year-old brother, and her friend Mace Reggetz.
On March 10, the group decided to rest in Nashville Tennessee and stay at a hotel, according to a WCJB report.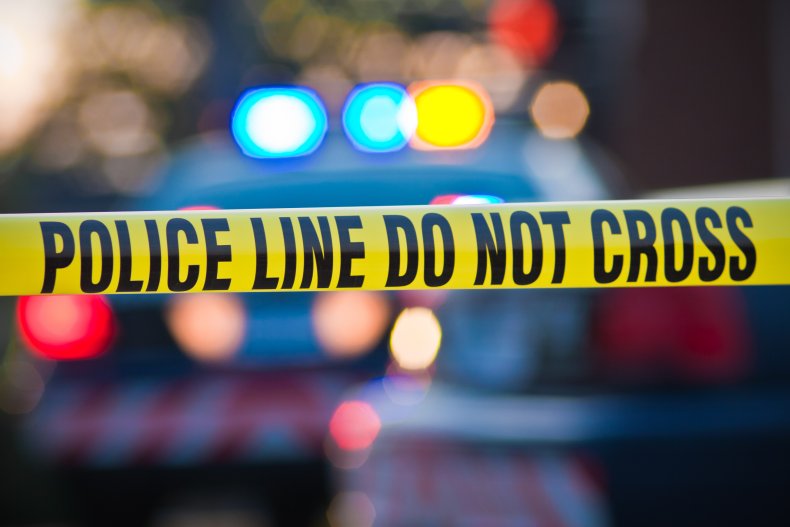 Cotton said she had worked all night and upon arriving at the hotel in Nashville, her friend offered to watch her sons so that she could have a nap.
During the nap, Reggetz took the boys to the hotel pool and authorities have said it is not clear how long the two boys were left alone for at the pool before the three-year-old was found unresponsive.
The children's mother said she awoke around 5:30 p.m. and was surprised to find the trio had not yet returned to the room but did not think much of it. She remained in the room and around 8 p.m. police knocked on the hotel door to explain the situation.
"They said, 'Are you Lacy?'" Cotton said.
"I said, 'Yes, what's going on?' [The police officer] said 'I need you to come with me.' Then, he told me Brentley was in the hospital, and I instantly freaked out," according to a WSMV report.
When Cotton arrived at the hospital her son was already strapped to a ventilator and she was told he was in a critical condition.
Following the incident, Cotton has said her son has improved while being cared for at the Vaderbilt University Medical Center.
She also insisted she was confident he would eventually begin talking again and would walk again. He is currently responsive, seeing and hearing but not yet communicating.
Speaking about her initial reaction the mother of two said: "I wanted to do anything I could to be in that bed instead of him.
"Even though he can't walk or talk anymore, like they are saying, which I have faith he will, he can still be alive, and I am thankful for that."
Cotton also reflected on her friends behavior regarding the incident.
She said that Reggetz "didn't even bother" to tell her about the incident and she has not heard from her since.
She also said the relationship between the two women was perfectly fine beforehand but now no longer wants anything to do with her.
"I want to see that she gets payback for what she did to my poor, little baby. However long she needs in jail, she deserves it," Cotton said.
Police are also investigating what happened at the hotel.
A GoFundMe account has been set up for the family in order to pay for the medical expensive of Brentley Cotton, as well as other expenses.
The donation page, set up by a friend of Lacy Cotton read: "My name is Megan and I'm doing this fundraiser for my friend Lacy and her family. While in Tennessee on a short vacation Brentley was involved in an accident that left him unresponsive on the ventilator.
"Lacy is a single mom who only has her job as an income. She will be off work and in TN for the time being. I'm doing this to help her with traveling and while she's staying in TN and also her bills at home. If you feel it in your heart to help it's much appreciated!"
In a follow up message the page added: "Just a quick update. Brentley is still on the vent at this time. He is improving tho! He got a feeding tube inserted yesterday. Please keep lacy and brentley in your prayers.
"Along with Waylon, being away from mommy and bubba is hard on him. Thank you all for the donations so far it's much appreciated!"
Newsweek has contacted the Metro Nashville Police Department via Facebook for comment.