What Lady Gaga Has Said About 'Artpop Part II' As Petition Surpasses 40,000 Signatures
Lady Gaga's 2013 album "ARTPOP" is trending and climbing the charts this week, with fans calling for the singer to release a part two.
Eight years after its release, the album is currently second in the U.S. iTunes album sales chart as fans petition for the record's B-sides to be released.
The change.org petition calls on record label Interscope and the singer, whose real name is Stefani Germanotta, to "release 'ARTPOP Act II.'"
"ARTPOP: Act II" was a planned sequel to the album that was casually teased by the "Rain On Me" singer during a Twitter Q&A in October 2013, when she said there were "lots of songs for Act 2."
However, no details of a completed album or collection of songs were ever officially announced and the work never came to fruition following the release of "ARTPOP" which was not well received by critics at the time.
Instead, her collaborative album with Tony Bennett, "Cheek to Cheek" came out in 2014 and her fifth studio album, "Joanne" was released in 2016.
"The 2013 album "ARTPOP" by Lady Gaga was a smash among fans. It combined pop music and art to create something new and unheard. Now, eight years later, fans are still clamoring for the next volume of her fourth studio album," reads the petition, which has garnered more than 40,000 signatures at the time of publishing.
"ARTPOP"'s producer DJ White Shadow has celebrated the album's resurgence on Instagram, calling the renewed interest "an amazing gift."
In the change.org petition, the creator notes that DJ White Shadow once advised fans to "petition" Gaga to release the record.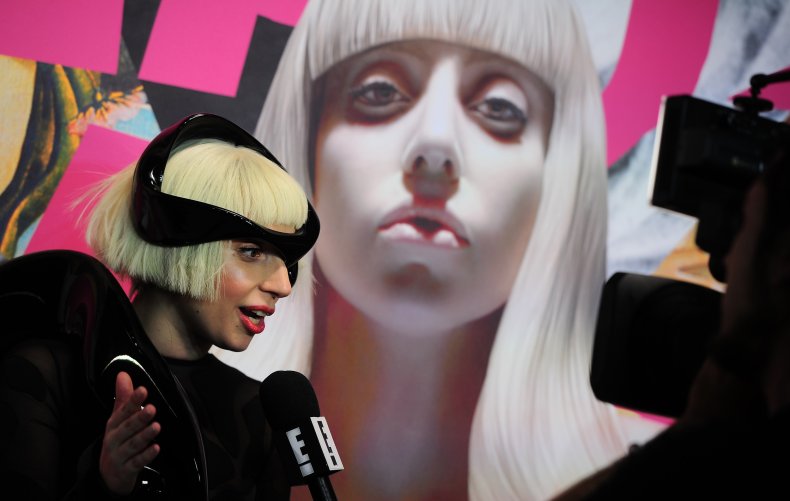 It reads: "During the late first quarter of 2021, DJWS—a main producer of the fourth studio album—responded to a fan asking if we'll ever be able to hear the infamous ACT II. DJWS responded with, 'Gotta petition Gaga on that one'. So, we did."
The petition continues: "In remembrance of album's 10 year anniversary, let's band together to show our support for 'ARTPOP' and the unreleased volume by collecting as many signatures as we can in order to show the Haus of Gaga that we still care about the experimental album and that chart success does not matter."
The 35-year-old singer has now acknowledged the petition on Twitter, saying it "has inspired such a tremendous warmth in my heart."
She tweeted: "Making this album was like heart surgery, I was desperate, in pain, and poured my heart into electronic music that slammed harder than any drug I could find."
In a later tweet, Gaga added: "I fell apart after I released this album. Thank you for celebrating something that once felt like destruction. We always believed it was ahead of its time. Years later turns out, sometimes, artists know. And so do little monsters. Paws up."