Lady Gaga and Bradley Cooper Team Up For 'A Star Is Born' Remake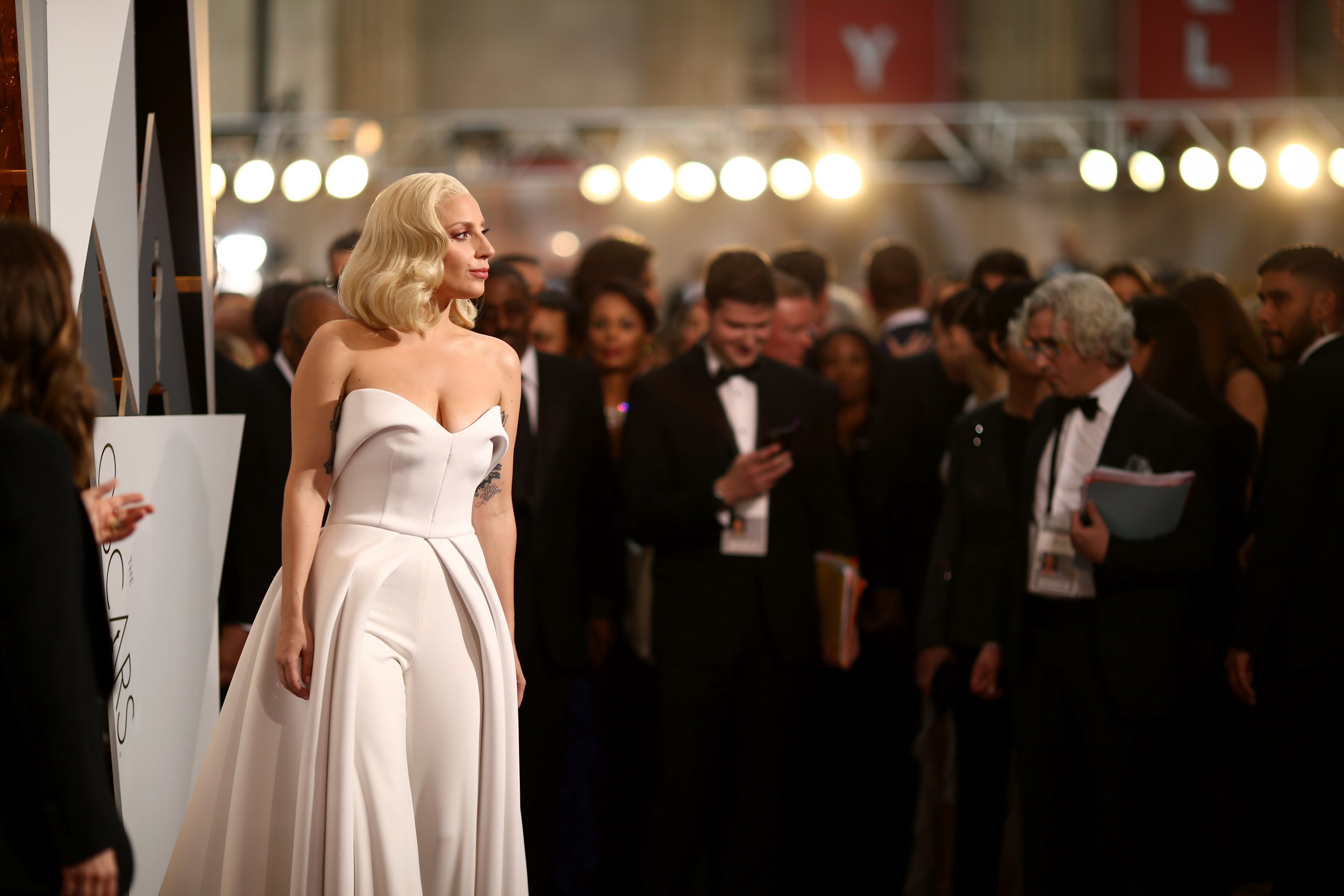 A Star Is Born is reborn. Lady Gaga and Bradley Cooper are to star in a third remake of the classic musical film about a young singer who is elevated to fame while her veteran lover's own celebrity dwindles.
Cooper is also set to direct the film in his debut effort behind the camera.
"For those of us lucky enough to watch him work as an actor and producer, it has been clear that Bradley would make this transition to director," said Warner Bros.' Greg Silverman. "We are honored that he is doing it, here, at his home—Warner Bros.—and with Lady Gaga as a collaborator and co-star. The world is in for a treat as these great artists craft an all new vision of A Star Is Born."
Gaga, better known as a Grammy Award-winning recording artist, has been building an impressive acting resume over the last year. She led the cast of the fifth season of anthology series American Horror Story in 2015, winning a Golden Globe for her performance.
The singer will compose and perform new music for the film.
Gaga tweeted:
This latest A Star is Born reboot has long been gestating and was at one point expected to star Beyoncé with Clint Eastwood directing.
Three different versions of the film have previously been made. The first, released in 1937, won Best Original Screenplay at the Academy Awards.
A more popular remake starring Judy Garland was released in 1954 and has since been preserved in the U.S. Library of Congress' National Film Registry for its cultural importance. Garland won Best Actress in a Musical/Comedy at the Golden Globes but missed out on an Oscar.
Barbra Streisand and Kris Kristofferson starred in the most recent adaptation, released in 1976, which was also a huge awards success despite tepid reviews. Streisand, who co-wrote the song "Evergreen," won the Oscar for Best Original Song, a Golden Globe for Best Original Song and a Grammy Award for Song of the Year. The film also won Best Musical/Comedy at the Globes while both Streisand and Kristofferson won acting awards.