Lady Gaga Cries Honoring 'A Star Is Born' Co-Star Bradley Cooper for Allowing Her to 'Be Stefani Again'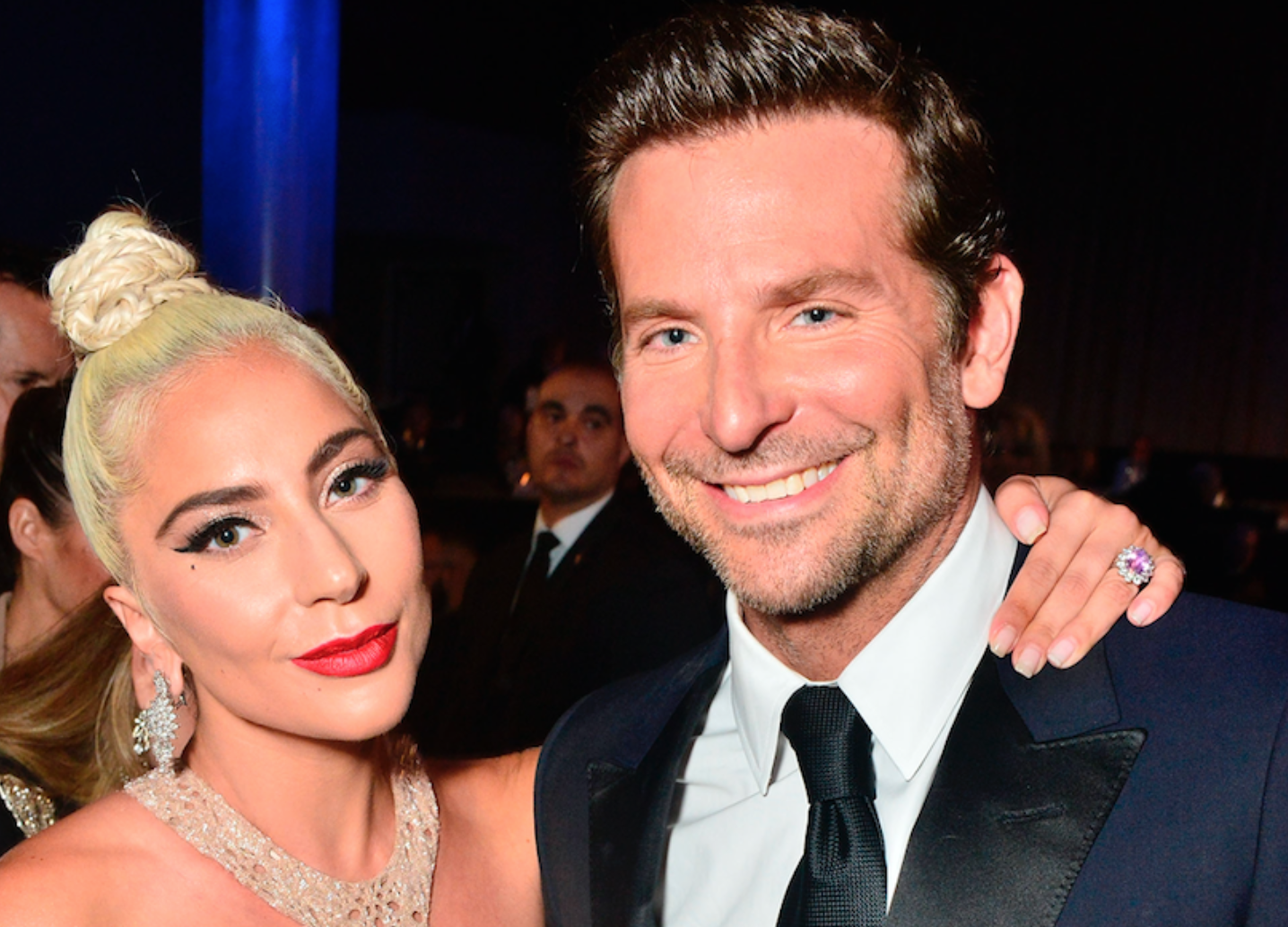 Lady Gaga has nothing but praise for her A Star Is Born co-star Bradley Cooper. At the 32nd annual American Cinematheque Award Presentation on Thursday, she teared up when speaking in tribute to him for allowing her to "be Stefani again."
Gaga, born Stefani Joanne Angelina Germanotta, took the stage with co-star Sam Elliot to recognize Cooper, who was the ceremony's honoree. With this in mind, the 32-year-old "Million Reasons" songstress thanked Cooper for their friendship and allowing her to be true to herself.
"I felt comfortable with Bradley—not just because he's a hunk like Sam—but because Bradley is such a kind and loving and real person," Gaga began, "I'm so honored to have you as my friend."
Gaga continued, "I ran from Stefani for a long time. I put on a superhero cape and called myself Lady Gaga. You challenged me to deep dive into a place where I had to see her again, be Stefani again."
A Star Is Born has been remade four times. Cooper starred in, directed and produced A Star Is Born. However, Cooper's version is modeled after the 1976 version featuring Barbra Streisand and Kris Kristofferson. Cooper's acclaimed film follows musician Jackson Maine (Cooper), who battles with substance abuse and depression. He discovers struggling musician Ally, who he falls in love with and later propels into the spotlight. As Ally's career transcends, Jackson's begins to decline. His struggles soon become more apparent.
Cooper's revisitation served as his directorial debut. It was also Gaga's first leading role in a major theatrical picture. In her tribute to Cooper on Thursday, Gaga elaborated on how strong their friendship has become.
"We talk all the time, yeah. And it's exciting and wonderful and we are both so grateful for how the film is being received," she said. "You know, that's what's really come out of all of this for me: the reward of a lifetime friendship with someone I deeply respect."
Cooper has shared equal praise for Gaga before. During an appearance on Good Morning America in September, the 43-year-old American Sniper actor brought Gaga to tears when speaking about her.
"I'm just so glad God gave her the talent that she has and he chose her because that's quite a vessel to go through, because it's really what you do with it, and she's such a beautiful human being," he said. To this, Gaga said: "So are you. Thank you, Bradley."