Suspect in Lady Gaga Dog Walker Shooting Missing After Jail Release Mistake
A reported administrative mistake accidentally caused one of the suspects in the shooting of Lady Gaga's dog walker to be released from jail, law enforcement confirmed with Newsweek.
James Howard Jackson, who allegedly fired gunshots during the February 2021 attack on the dog walker and theft of the singer's dogs, was freed Wednesday. Booking records reportedly showed that his release came after the charges against him were dismissed, KNBC reported. The district attorney's office has said that a grand jury indictment was meant to have replaced the dismissed charges, but the superseding indictment was not entered, according to sources familiar with the court proceedings.
In February 2021, two men allegedly pulled up alongside Ryan Fischer, the dog walker, while he was walking Gaga's three dogs, shot him, abducted two of her three dogs and fled, Newsweek previously reported. The dogs were returned to Gaga shortly after the abduction, and Fischer survived the attack.
Jackson, one of three men charged in connection to the incident, had not been detained again by law enforcement by Thursday evening, according to NBC News.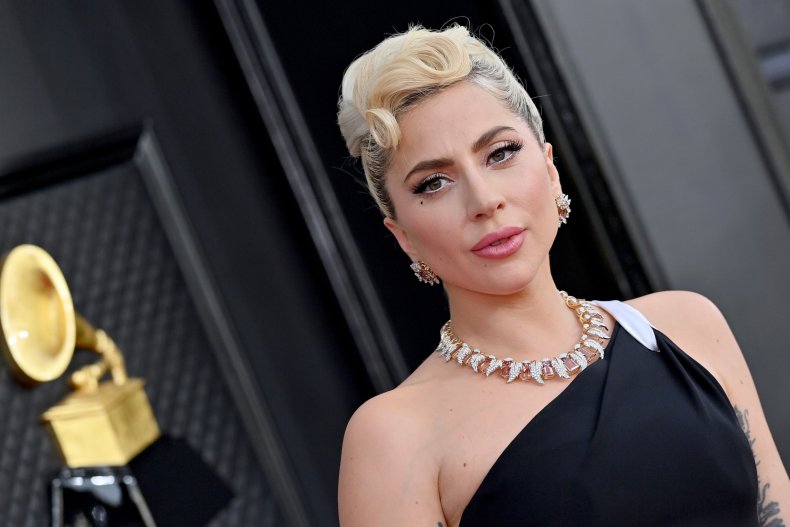 In a statement shared with Newsweek, the Los Angeles County Sheriff's Department attributed the release to a "clerical error" and said that it was investigating Jackson's "inadvertent release."
"Mr. Jackson was in custody for attempted murder in connection with the shooting of Lady Gaga's dog walker and the theft of two of the singer's French Bulldogs, which occurred on February 25, 2021," the statement read. "Defendant Jackson attended court proceedings at the Clara Shortridge Criminal Justice Center on Tuesday, April 5, 2022, and was released from custody on Wednesday, April 6, 2022, due to a clerical error."
The department added that its Major Crimes Bureau was "actively working" to get Jackson back into custody. It instructed anyone with his location to contact the department at (213) 229-1850 or through its anonymous Crime Stoppers reporting method.
While Fischer ultimately survived the attack last year, he recalled his "very close call with death" in a statement shared on Instagram in March 2021.
"I will write and say more later, but the gratitude for all the love I feel from around this planet is immense and intense. I felt your healing support! Thank you," the statement read.
In August of last year, he launched a GoFundMe page to help finance a trip so he could focus on "strengthening [his] emotional and mental health."
Jackson, 18, and two alleged co-conspirators, 19-year-old Jaylin Keyshawn White and 27-year-old Lafayette Shon Whaley, were charged in 2021 with one count each of attempted murder, second-degree robbery and conspiracy to commit robbery, according to the Los Angeles County District Attorney's Office.
Because Jackson is accused of being the gunman, he is facing the additional charges of assault with a semiautomatic firearm and carrying a concealed firearm in a vehicle as a felon. White is also charged with assault by means of force likely to produce great bodily injury, according to the office.
Two others, Harold White and Jennifer McBride, were also arrested and charged with accessory after the fact.
Update 4/8/22, 1:05 p.m. ET: This story was updated with additional information and background.