Lady Gaga Has Donated to These Advocacy Groups to 'Fight For Racial and Social Justice'
Lady Gaga announced she has donated an undisclosed sum to a number of advocacy groups in an emotive speech about the "fight for racial and social justice."
"Here are some of the important advocacy organizations I'm donating to in support of this continuous fight for racial and social justice," the singer said on social media. "I encourage you to learn about the important work they do and how you can get involved. Black Lives Matter."
The organizations namechecked by Gaga are: Black Lives Matter, Campaign Zero, Marsha P. Johnson Institute, NAACP Legal Defense Fund, Color of Change, Black Futures Lab, Fair Fight, National Lawyers Guild and Community Justice Action Fund.
Newsweek has reached out to each group for comment.
The singer, whose real name is Stafani Germanotta, used her enormous platform to share a heartfelt message of solidarity to the black community, as widespread protests continue in major cities.
She also welcomed news that all four police officers involved in George Floyd's death have now been charged in a scathing attack on the country's "corrupt" police force.
"Because of the voices of the people, a principle this country was founded upon, now all four officers have been arrested for the racist and brutal murder of George Floyd," she began in a statement she shared to both Twitter and Instagram.
"I hope that all cops who have engaged in or are engaging in any racist activity are met with the highest form of law & order, although we know the law & order in this country is predicated upon racism and is itself corrupt," she said.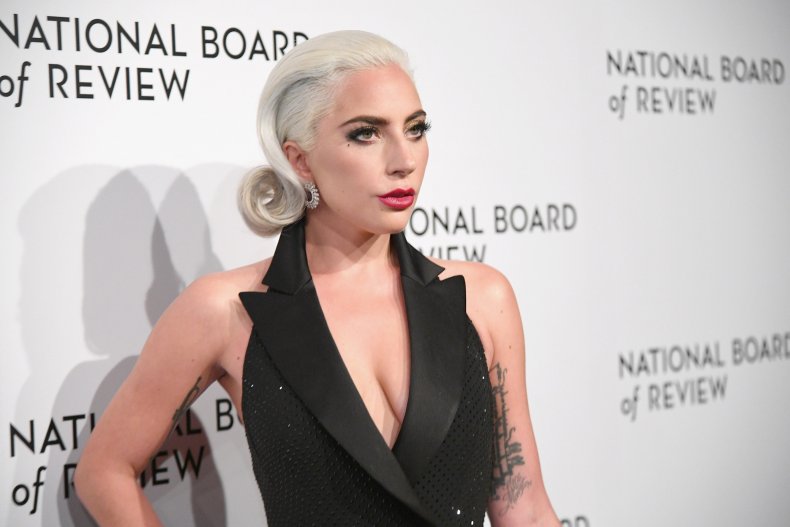 The charge against Derek Chauvin, who knelt on 46 year old Floyd's neck for eight minutes, has now been elevated to second degree murder while the other three officers have now been charged with aiding and abetting second degree murder.
Gaga, 34, continued: "We are once again witnessing the devastating and overwhelming evidence of police brutality and prejudicial responses from prosecutors and local officials. I also hope for the families of all Black lives who have been taken from us to see justice and healing though I believe many of us know we sadly cannot promise that."
The "Stupid Love" hitmaker went on to "applaud the brave citizens" for taking a stand and to allies for supporting Black lives.
"I wish for their voices to be heard loudly and clearly, and that they feel loved and amplified by allies. I know you know how much I believe in kindness," she said.
Former Minnesota police officer Chauvin had initially been charged with third degree murder and second degree manslaughter. The other former officers involved are Tou Thao, Thomas Lane and J. Alexander Kueng.
Gaga continued: "The spirit of this movement is intrinsically rooted in a universal dream of kindness and it's precisely that same kindness that I am wishing for those that are suffering tonight. I have endless compassion in my heart as we struggle as one nation to find bold and effective solutions to an insidious and systemic problem that's plagued our country since its birth."
The movement sparked by the death of Floyd has seen several high profile figures from the celebrity world dig deep with their donations.
Chrissy Teigen last week pledged $200,000 to bail out protesters across the country and Ryan Reynolds and Blake Lively made a joint donation of $200,000 to the NAACP legal defense fund.