Lady Gaga Expands Teen Mental Health Program, Hopes to Grow to Include 'Every School in This Country'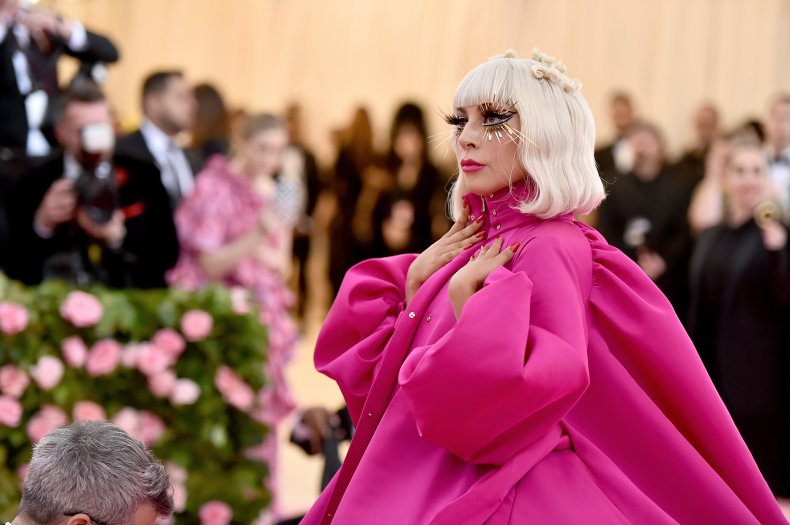 Lady Gaga is expanding her teen mental health program, teen Mental Health First Aid (tMHFA), she announced on Wednesday according to Rolling Stone. The musician began the program through her Born This Way Foundation and the National Council for Behavioral Health in order to bring peer counseling services to schools across America.
The program will extend to 20 new schools, a small step to achieving the overall goal of infiltrating every American school with mental health education. Currently, the program is in eight schools. Gaga spoke about the reach of the program on stage at her Las Vegas residency on Wednesday.
"With teen Mental Health First Aid, we like to say, it's okay to not be okay," Gaga explained. "Sometimes when life gives you a million reasons to not want to stay, you need just one person that looks at you, listens to you, helps you get help and validates how you feel. Together, Born This Way and the National Council have put this program in eight schools and soon it will be in 20 more. I know for certain that I'm not stopping here. I want the teen Mental Health First Aid program in every school in this country."
The program is designed to educate high school students, between grades 10 and 12, on different types of mental health disorders. This, theoretically, could make it easier for them to identify their own struggles with a background on the illness, and what options are available for treatment.
Suicide is the second leading cause of deaths in American young adults, starting at age 15, according to Very Well Health in April. Officially, suicide is responsible for 18 percent of young adult deaths. Some school health classes speak about mental health, but it is not required everywhere.
Some states do require mental health education in high schools, including New York and Virginia, according to NAMI in 2018.
Gaga started the Born This Way Foundation with her mother in 2011 with a goal of inspiring young people. The foundation focuses greatly on mental health but expands into promoting kindness. Its mission statement reads as follows.
"Born This Way looks forward, toward a future that supports the wellness of young people through an evidence-based approach that is fiercely kind, compassionate, accepting, and inclusive," the website explains. "We celebrate the individuality of those we serve and we revere the bravery it takes to reach out and start the conversation. Together, we're building a community that provides approachable resources, fosters genuine connection, and drives action.
If you have thoughts of suicide, confidential help is available for free at the National Suicide Prevention Lifeline. Call 1-800-273-8255. The line is available 24 hours, every day.