Lady Gaga Delivered a Powerful Performance While Surrounded by Assault Survivors at the Oscars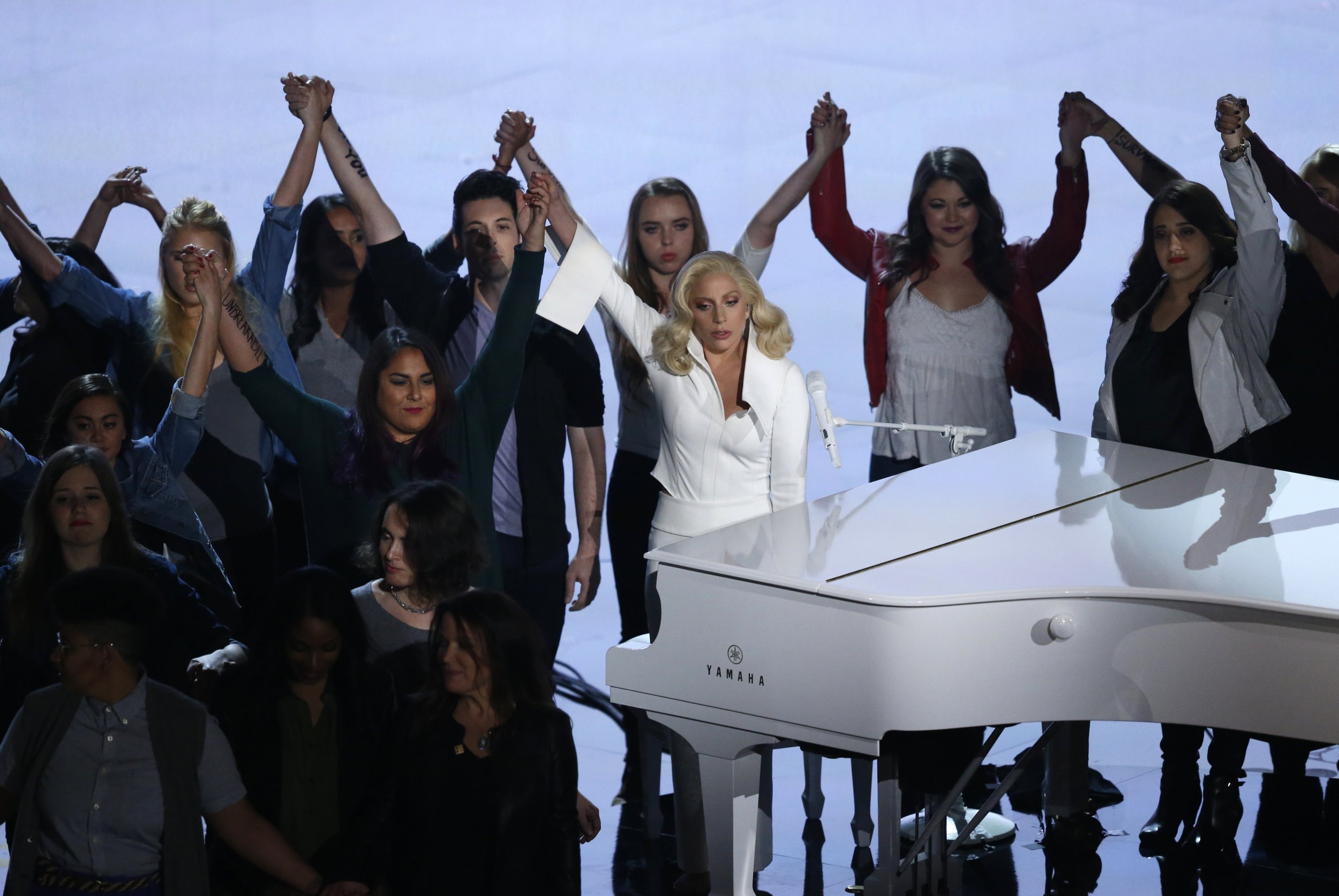 Vice President Joe Biden was an unlikely presenter at Sunday night's Academy Awards, introducing a powerful Lady Gaga performance of her song "Til It Happens To You" from the film The Hunting Ground, which was nominated in the Best Original Song category.
Directed by veteran documentarian Kirby Dick, The Hunting Ground addresses the college rape epidemic in all of its horror. Biden, of course, helped write the original Violence Against Women Act in 1994, and he was greeted by a standing ovation when he took the stage to introduce the song. After speaking passionately about the plight of assault victims and the organization ItsOnUs.org, the vice president ceded the floor to Gaga, who launced into "Til It Happens to You" from behind a white piano.
As the song crescendoed, she was joined onstage by survivors of sexual assault, who surrounded the piano as she brough the song home. Each of them had an arm extended and words like "It happened to me," "Survivor," and "It's not your fault" written on them in black ink.