Lady Gaga to Perform David Bowie Tribute at Grammy Awards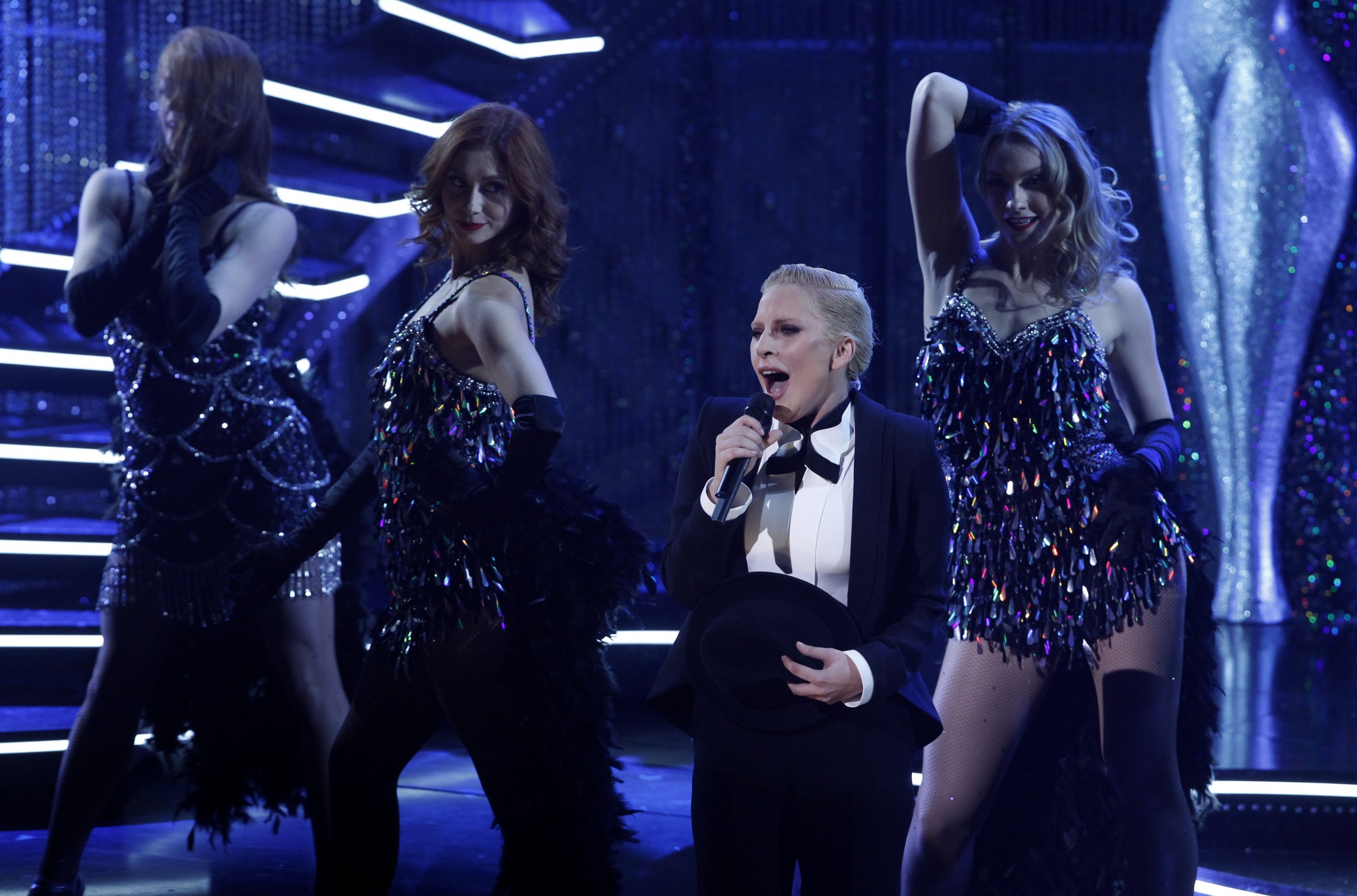 Lady Gaga will perform a medley of David Bowie's hits in tribute to the Thin White Duke at the Grammy Awards, the New York Times reports.
Gaga was already due to perform at the ceremony, but after Bowie's death in January, Grammy producer Ken Ehrlich decided that the Fame Monster singer was the perfect artist to honor the Starman.
Bowie received 11 Grammy nominations across his prolific career, winning one for Best Short Video in 1985 for Jazzin' for Blue, a 20 minute promotional video for his single "Blue Jean," before being awarded a Grammy Lifetime Achievement Award in 2006.
Following his death from cancer, Lady Gaga outlined to The Hollywood Reporter how Bowie inspired her to use "the theater of your imagination to entertain people beyond their wildest dreams," adding that without him she wouldn't have grown to occupy her current space in pop culture.
"I always felt that his glamor was something he was using to express a message to people that was very healing for their souls," the singer told the Reporter. "He is a true, true artist and I don't know if I ever went, 'Oh, I'm going to be that way like this,' or if I arrived upon it slowly, realizing it was my calling and that's what drew me to him."
Chic's Nile Rodgers will direct Gaga's performance at the Grammys, which Ehrlick expects "is going to be a true homage to who David was," ensuring to focus not only on his role as a musical icon, but as a cultural influencer.
It's shaping up to be a busy and high profile year for Lady Gaga.
It was announced on Tuesday that she will perform the National Anthem at Sunday's Super Bowl 50. Following her win at the Golden Globes, the singer also confirmed fans can expect a new album from her later in the year.