26 Times Lady Gaga Stunned Her Fans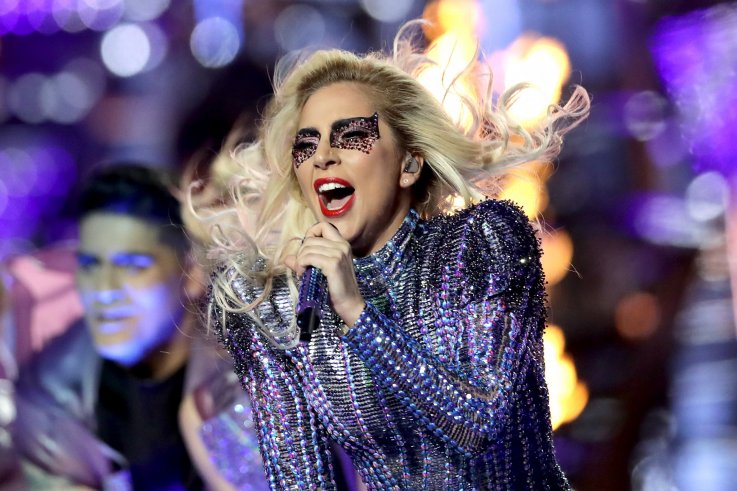 With the release of The Fame in 2008, Lady Gaga became a pop culture force to be reckoned with. The album, which has gone on to sell more than 4.79 million copies in the United States alone, was nominated for five Grammys—including Album of the Year—and was named one Rolling Stone's "100 Greatest Debut Albums of All Time."
Since then, Gaga has released four full-length albums (five if you count The Fame Monster), toured the world several times over, starred as a vampiric countess on American Horror Story, played the Super Bowl Halftime Show, and released her own documentary (Gaga: Five Foot Two). And on October 5, 2018, she made her lead-actress debut in a remake of A Star is Born, alongside co-star and director Bradley Cooper.
Through it all, the driving force behind Gaga has been her fans: She started referring to her followers as "Little Monsters" in live performances along the Fame Ball Tour in 2009. When a fan in Chicago dubbed her "Mother Monster," she adopted the name herself.
Unlike some pop divas, who keep their followers at a distance, Mother Monster sees them as equals—collaborators, even. "I don't view myself as a queen," Gaga told Howard Stern in 2013. "I view myself as one of my fans."
And they are legion: Gaga has nearly 30 million Instagram followers and more than 76 million followers on Twitter.
She's been particularly active with the LGBT community—bringing out ex-servicemembers to the 2010 MTV Video Music Awards, speaking about gay rights in Russia (and risking arrest for it) and recording "Born This Way" as an anthem for the queer community.
And always, Gaga insists, the impetus comes from her Little Monsters themselves: "In terms of my involvement in 'Don't Ask, Don't Tell' and marriage equality and anti-bullying [campaigns]... these are all things that arise out of my relationship with the world and with my fans."
But the charismatic chameleon sometimes surprises even her most diehard fans: Like when she posed nude in V magazine. Or when she ordered $1,000 worth of pizza for a crowd lined up at an album signing.
Remember when she emerged from a giant egg at the Grammys?
How many shocking Lady Gaga moments do you remember? Click through to discover 26 times Mother Monster stunned us all.