Lady Gaga Thanksgiving Special: Chef Art Smith Tells All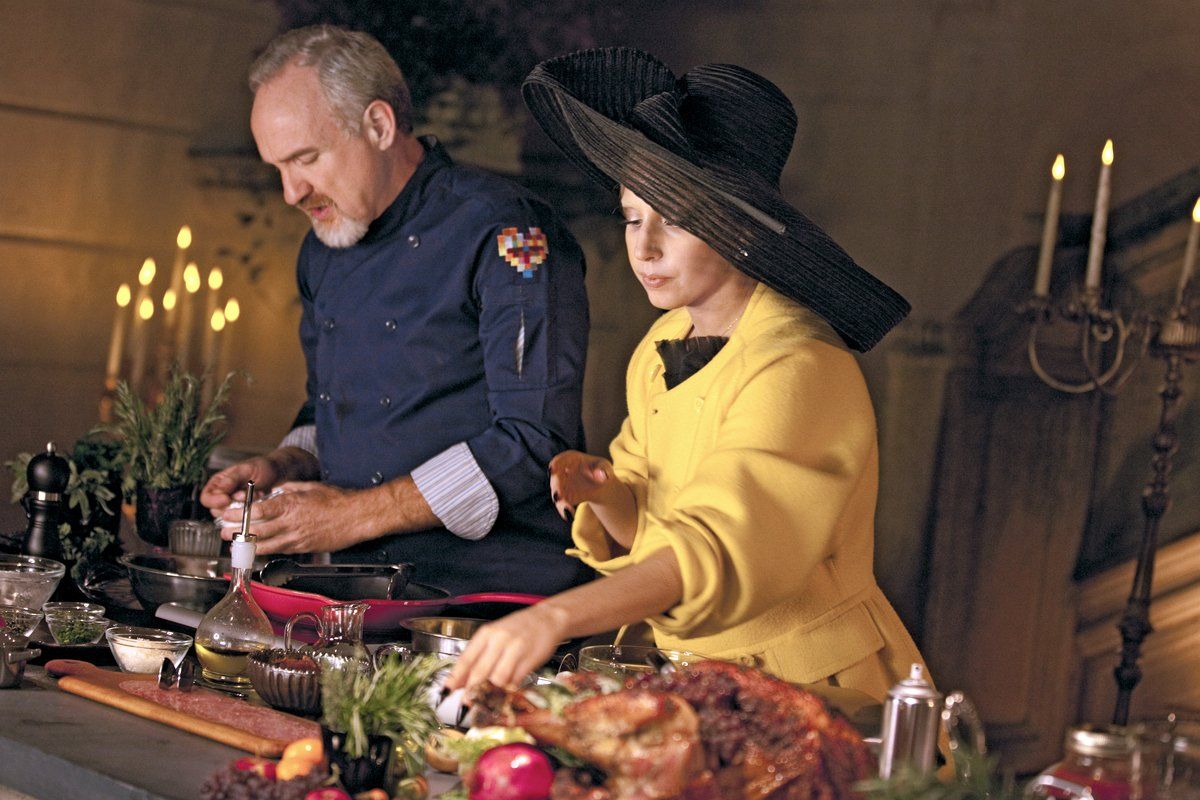 The last time we saw Lady Gaga in the kitchen—in the music video for "Telephone"—she was a vengeful chef, foisting poisoned eggs and bacon upon diner patrons with Beyoncé as her accomplice. But this Thanksgiving, viewers may actually want to dine with the world's biggest pop star. The 25-year-old is serving up dishes inspired by her Italian heritage on the ABC special A Very Gaga Thanksgiving. It's a very traditional affair—provided she resists making a turkey dress out of the entree.
The family-friendly act comes as a surprise from the taboo buster (she recently performed on a British show appearing to hold her own decapitated head). Yet Gaga (née Stefani Joanne Angelina Germanotta) has always described herself as just another Italian girl from New York. For her feast, Gaga enlisted celebrity chef Art Smith to repurpose old family recipes. The result is a Sicilian pilgrim's dream: gravy splashed with tomato sauce and fried turkey and waffles infused with pecorino, crispy pepperoni, and Italian herbs.
"She's very proud of her roots," Smith says over the phone from Chicago, where he runs the restaurant Table Fifty-Two, endorsed by his former boss Oprah Winfrey. "It's important for people to see that this amazing woman has a family that supports her."
When Smith and Gaga first met on Oprah last year, it was the singer who was starstruck—she had watched Smith on Top Chef: Masters and was upset by his loss. "Honey, I did win," Smith replied. "You remembered me!" He now counts Gaga as a close friend and is set to open a New York restaurant with her father, Joe Germanotta.
For Gaga, even basting a turkey can take on the air of a performance-art piece—and one that your grandmother can appreciate. Amid the baking, she sits down with Katie Couric and also performs eight songs, including her thumping dance-pop single "Marry the Night."
And after all the stuffing and leftovers are put away, Lady Gaga can help with the tryptophan daze, too. Smith says he lost 85 pounds exercising to "Bad Romance."