Lady Gaga's 33rd Birthday: 33 of Her Wildest Outfits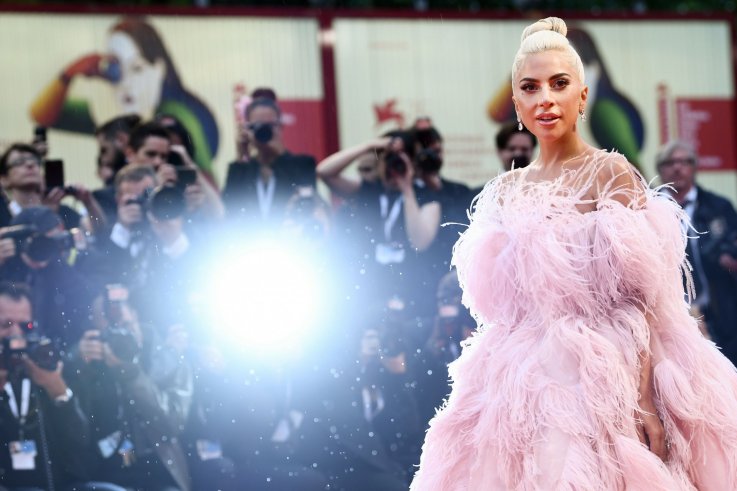 Although she's had five albums reach number one on the Billboard chart this decade, the most of any female artist, Lady Gaga is known for her image as much as for her music. The singer, whose real name is Stefani Germanotta, rose to prominence with her 2008 debut album The Fame . Her stone-cold songwriting gave audiences no choice but to take her seriously, despite bejewelled, blood-spattered outfits which could have easily seen her written off as a novelty act.
By 2010, the world had reached peak Gaga frenzy after The Fame Monster EP unleashed a string of mega-hits, including 'Bad Romance.' She appeared in an array of increasingly surreal outfits, picking up an armful of MTV awards in her famous meat dress. Her 2011 album Born This Way even spawned a brief hair metal aesthetics phase.
Her third album Artpop ushered in a new era of contemporary art stylings in 2013. But the album's weaker songwriting saw her lose some of the explosive pop culture power she had accrued.
Her forays into jazz and country music, and her subsequent appearance in A Star is Born, introduced a more pared-down Gaga—at least, compared to before. Gaga will still happily don a ruff or a comically oversized suit, although the tone is more laid back than her high camp extremes. Her sixth studio album is reportedly in the works—a 2018 photoshoot showed Gaga semi-nude and digitally distorted, suggesting a return to her avant-pop roots.
Gaga's style has detractors—the no wave singer Lydia Lunch spoke to the Guardian in 2015 about Madonna and Gaga: "[They] have stylists who are cultural vampires who steal the ideas from the underground then elevate transgression to a mainstream. Complete fraudulence on every front."
But Gaga is unique in her willingness to be transgressive, weird and still demand a triple-platinum, mega-millions mainstream pop career. Even at her most original and provocative, Madonna always made herself palatable to the male gaze—Gaga isn't afraid to turn up on a red carpet in a frumpy brown wig and wonky dentures.
Although she's accused of copying icons of the past, Gaga's mainstream transgressiveness is already influencing the next generation of artists. King Princess, the stage name of 20-year-old rising pop star Mikaela Straus, told Interview magazine in 2018 that Gaga's proud strangeness helped her forge her own identity as a gay woman with big musical ambitions.
"She's the first pop star that I had really witnessed in that way," Straus said. "She was different—not afraid to be gross and funny and sexy, all at the same time… For me, she was the closest thing to having a gay icon."
As Gaga turns 33 years old, we've charted 33 of the singer's wildest and weirdest outfits over the past decade and beyond. From headpieces made of hair to the first ever flying dress, these are some of her most memorable looks so far.