Heat up that alleyway spaghetti, because Lady and the Tramp is getting a live action remake, with Tessa Thompson and Justin Theroux cast in the main roles and a plot based on the classic 1955 animation. The movie will be released as part of new streaming service Disney+.
When is Lady and the Tramp out?
Lady and the Tramp will be the first movie to premiere on Disney+, which has a U.S. and Canada release date on Tuesday, November 12. In other territories, however, the film may not be available to watch until 2020.
The U.K., France, Spain and other western European countries are expected to get Lady and the Tramp when Disney+ launches there in March 2020, but countries in Latin America, Eastern Europe and some Asia Pacific territories are not getting the movie on the streaming service until October 2020.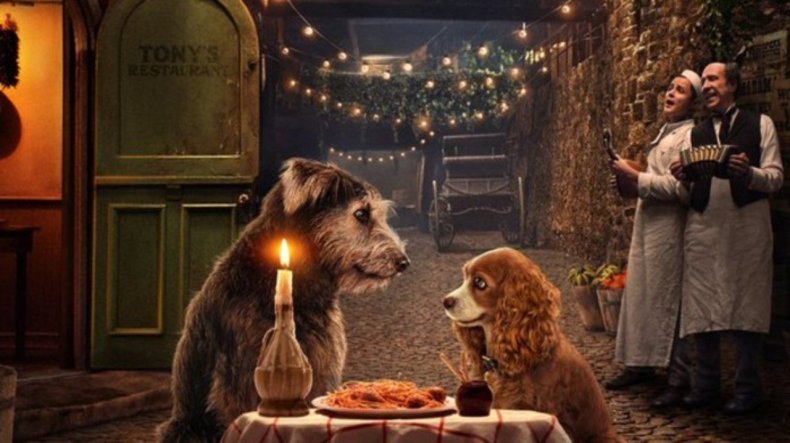 Who is in the cast of Lady and the Tramp?
The CGI remake has an all-new, all-star cast of actors bringing the various pets to life, with Thor: Ragnarok's Tessa Thompson and The Leftovers' Justin Theroux starring as Lady and Tramp respectively.
Also voicing dogs in the 2019 movie are A Star is Born's Sam Elliott as bloodhound Trusty, pop star Janelle Monae as Pekinese Peg and Doctor Strange's Benedict Wong as bulldog Bull.
As for the cast members who are appearing in the live action remake, Me and Earl and the Dying Girl's Thomas Mann will be playing Jim Dear, who buys Lady for his partner Darling, portrayed by Transparent's Kiersey Clemons. Community's Yvette Nicole Brown also stars in the new movie as Aunt Sarah.
Two characters from the original who will not be appearing, however, are Siamese cats Si and Am, whose "Siamese Cat Song" was described by Variety as "a cringe-worthy depiction of Asian culture."
What will happen in Lady and the Tramp?
The Disney synopsis for the movie reads: "An upper-middle-class American cocker spaniel named Lady and a street-smart, stray schnauzer called Tramp embark on many adventures."
Producer Brigham Taylor told The Positive Mom: "[The original] became a classic at that point in 1955 on. It was a banner year at Disney because it was the same year they opened Disneyland.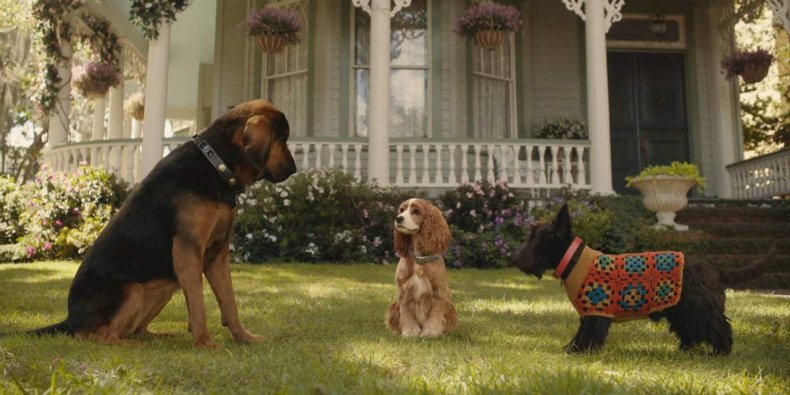 "The original film was very influenced by Walt's upbringing in Marceline, Missouri, it was set in this sort of beautiful story book. We were really excited to be able to retell this story in a way that we felt like when you tell things in live-action, you get a different layer of emotion and you have a different sort of relationship to that."
While previous Disney live action remakes used purely CGI animals, Lady and the Tramp mixes computer animation and real dogs, with the leads portrayed by canines named Rose and Monte. Director Charlie Bean said of the pair in an Entertainment Weekly feature: "I met both of them right when they came into all of our lives, and they were not trained at all...[Now] they are incredible actors."
Lady and the Tramp is released on Disney+ on Tuesday, November 12.