Lake Hughes Fire Map, Update As 10,000-Acre Blaze Burns in California
A fire in the Lake Hughes area continues to rage, covering an area of 10,000 acres in Los Angeles County. Pin-pointed maps below, such as this one taken from LiveFire Web App, show the exact location of the blaze.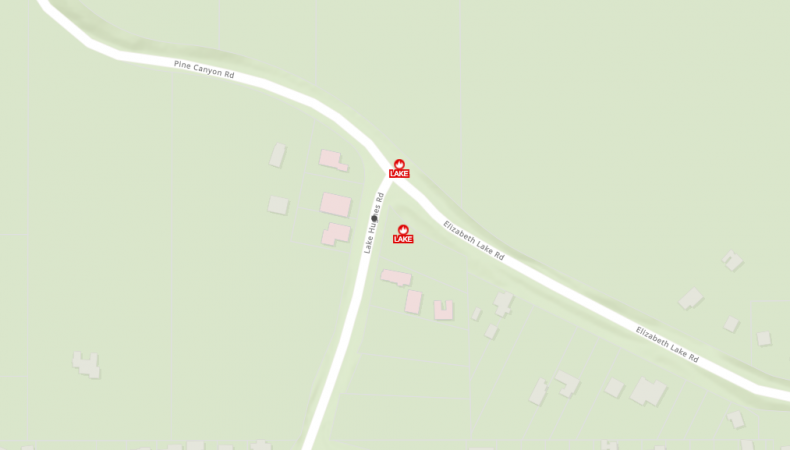 According to Cal Fire, the fire location is at latitude 34.679402 and longitude -118.451917.
InciWeb's Incident Information System shows the location in Los Angeles County, updated in the early evening, below: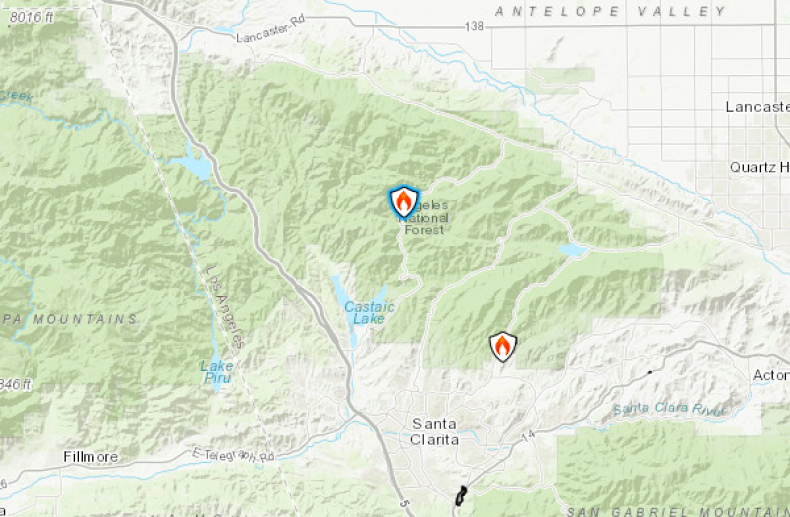 The San Francisco Chronicle's California Fire Map and Tracker shows the extent and origin of the fire. It can be seen below: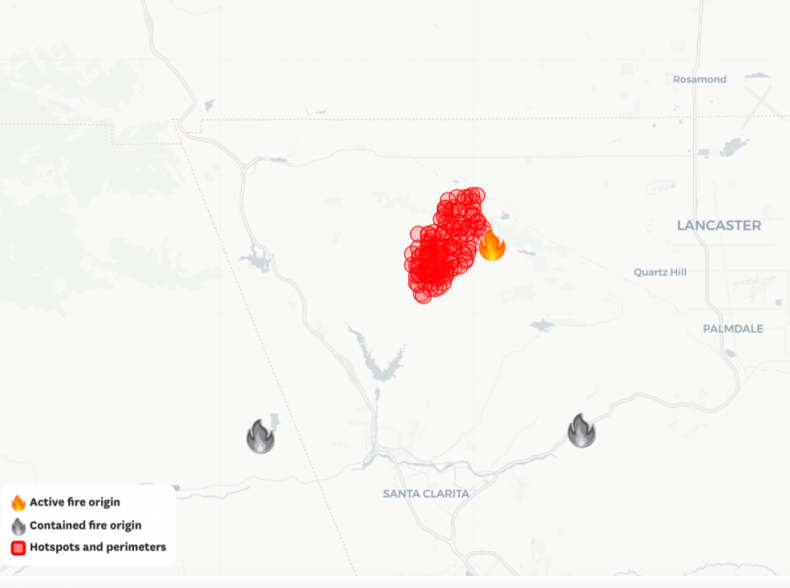 The brush fire started on the afternoon of August 12. It quickly increased in size in the Angeles National Forest area, which covers an area of more 700,000 acres and is described as being in "L.A.'s backyard".
Temperatures in the 90s and gusty winds have fueled the blaze.
Mass evacuations of more than 500 homes have been ordered around the areas of Lake Hughes Road, Lake Elizabeth Road and West Trail Mountain View Road, as well as areas south of Highway 138, including Pine Canyon.
The Red Cross has set up disaster shelterS for displaced residents at Highland High School in Palmdale and the Castaic Sports Complex.
"We are ready to provide shelter to anyone affected by the #LakeFire. Because of #covid19, we are taking extra precautions to make sure everyone is safe & secure. Once people arrive at the evacuation point, we will assess their needs & make sure everyone has a safe place to stay," the Red Cross tweeted.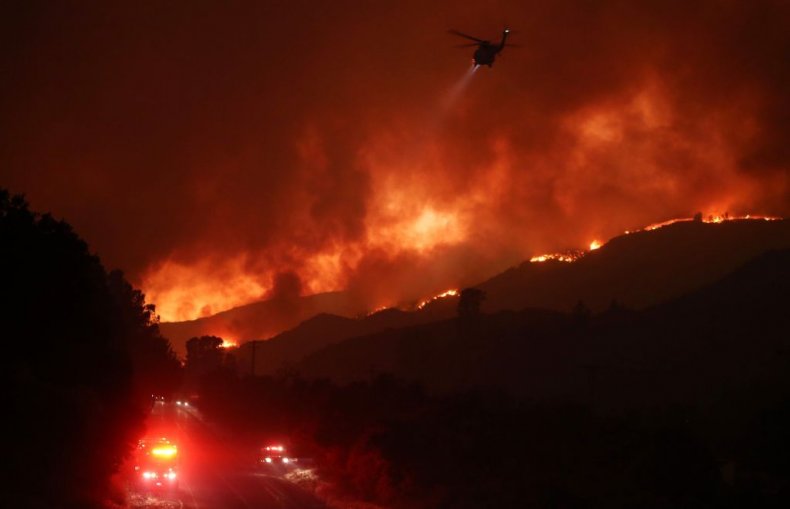 Firefighters have worked throughout the night to contain the fire.
The cause of the fire is not yet known.
Social media users have posted images and footage of the inferno. "It's only 4 hours old, and 11,000+ are gone," said eco-activist Edgar EcGregor. "This could be a real ecological disaster."
"Winds picked up hardcore. Flames totally horizontal. Mass evacuations of firefighters falling back. I can genuinely say this fire just acted as one of the most erratic that I've seen in my career here in LA through all the fires I've covered," said Bill Melugin, correspondent for FoxLA.
California resident and Twitter user B. Burleson was evacuated safely from the fire, but managed to get some dramatic pictures of the event.
LA County Sheriffs captured aerial footage of the blaze.