Beauty Pageant Queen, 18, Killed in Fiery Plane Crash: 'A Beautiful Light Has Passed From This World Far Too Soon'
A teenage pilot and beauty queen died Saturday after the single-engine plane she was flying crashed on a golf course near the University of Mississippi.
Lake Little, 18, of Starkville, Mississippi, died at a Trauma Center in Memphis some hours after the accident. Little had been practicing takeoffs and landings when the plane experienced mechanical issues, WREG reported.
She was flying at the University-Oxford Airport and crashed on the nearby Ole Miss Golf Course, according to The Clarion-Ledger. She sustained serious burns in the accident.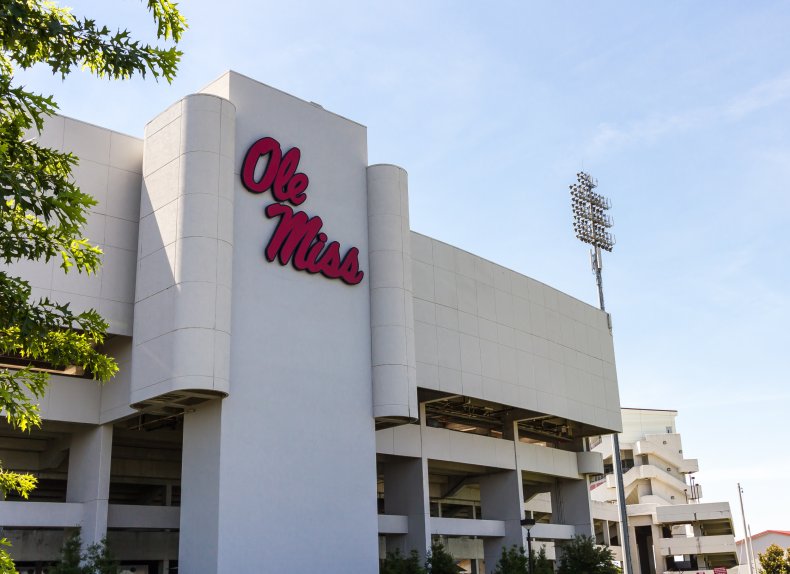 Images of the crash showed a fire engine hosing down the burned wreckage of the plane.
University of Mississippi spokesperson Rod Guajardo told The Starkville Daily News that no-one else was injured in the crash. The National Transportation Safety Board is investigating the accident.
Little was well-known locally as Starkville's Miss Hospitality. She was set to compete in a statewide pageant later in July.
Representatives for the competition shared a message of condolence on Facebook. "It is with heavy hearts and great sadness that we mourn the loss of one of our Miss Hospitality family members, Starkville's Lake Little," the post read.
"The loss of such a bright, shining young life is devastating, and our entire organization is heartbroken. Our thoughts and prayers are with the Little family and countless others impacted by Lake's sweet and beautiful spirit," it continued.
According to her Miss Hospitality profile, she was about to embark on a speech pathology and audiology degree at the University of Southern Mississippi. Alongside a career in speech pathology, she wanted to fly for delivery company FedEx.
A media representative for the Miss Hospitality pageant did not immediately respond to Newsweek's request for comment.
According to her brother, Layton, Little recently enlisted in the National Guard. "She was so proud to take her oath just a few weeks ago to serve our State and Country," he tweeted.
Local politicians shared condolence messages for the young pilot on Twitter over the weekend. Little's father David is Starkville's Ward Three alderman.
Starkville Mayor Lynn Spruill described Little as "a wonderful ambassador on so many levels to so many."
She added: "She was a star for us and had such a great plan for her life commitment to others. Flying was her love and her passion. Our thoughts and prayers to her family for comfort."
Oxford Mayor Robyn Tannehill wrote: "The City of Oxford mourns alongside those of you in Starkville. Prayers for peace and comfort for the family of Lake Little and for all of those who loved her. May God wrap His loving arms around you."
Mississippi Governor Phil Bryant tweeted: "Such sad news about Lake Little. A beautiful light has passed from this world far too soon. Deborah and I pray the dear Lord would assuage the pain and grief of her parents and family."