Horror Pic From Space Shows How Pakistan Lake Drowned Hundreds of Villages
Satellite images show the scale of a huge Pakistan lake overflow that has flooded hundreds of villages and affected over 100,000 people.
Pakistan is currently being hit by catastrophic and unprecedented floods that the country's prime minister, Shehbaz Sharif, has described as the worst in the country's history.
Over the course of the floods since June 14, at least 1,343 people, including 474 children, have been killed according to a situation report released by the country's National Disaster Management Authority (NDMA) on September 6.
At least 12,700 people have been injured, and some 33 million have been affected.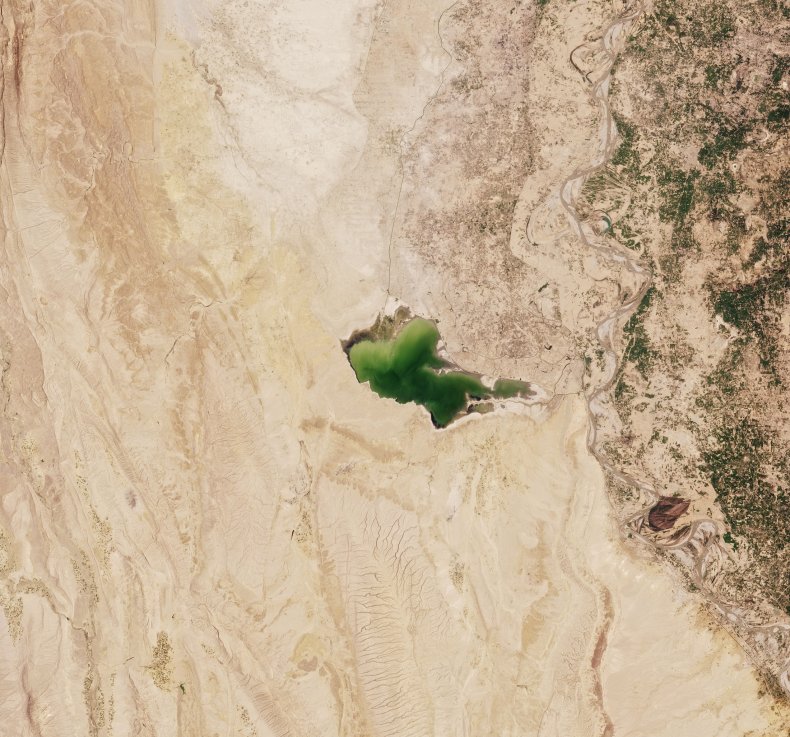 Damage to infrastructure and property has also been colossal. Just under 1.7 million homes have been affected by the flooding, as have around 750,000 livestock animals.
The threat continues. Manchar Lake, Pakistan's biggest, is now dangerously full as a result of the record monsoons and an overflow could affect untold numbers of people and properties.
As such, local authorities have been forced to make the difficult decision to deliberately breach the lake to let out water in a controlled manner and spare major towns and cities nearby. The move, however, has meant that some villages have had to take the hit.
On September 4, officials breached the lake in a move that affected around 400 villages and 135,000 people, according to the BBC. So far the lake has been breached three times—twice on purpose, and once unplanned.
While villagers were reportedly warned to evacuate their homes ahead of the planned breaches, many felt they could not abandon their homes and livestock and could not reach safety in time.
NASA has released sobering images showing how Manchar lake has overflowed into its surrounding regions.
The series of images were taken by NASA's Operational Land Imager tool aboard the Landsat 8 satellite on June 25, August 28, and September 5 this year. They show the vast selling of the lake and its spillover into what appears to be occupied land.
One detailed image shows breaches in action, including a breach of the Main Nara Valley Drain canal that connects Lake Manchar below to Lake Hamal in the north.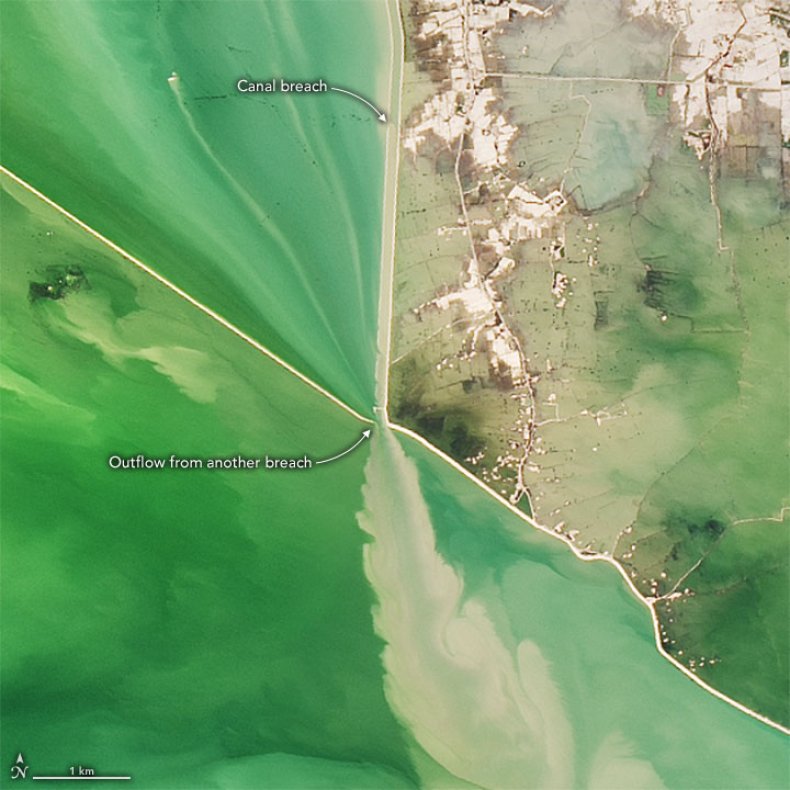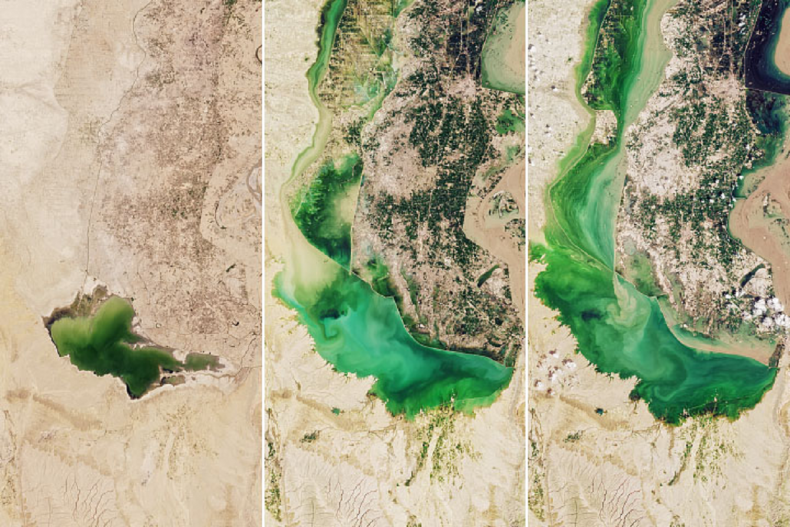 Jam Khan Shoro, minister for irrigation in Sindh province, told the BBC on Wednesday: "We see the water is now starting to come down.
"If we didn't make the breaches, several towns with big populations would have been destroyed and many more people in danger."
Pakistan's catastrophic floods have spurred discussion about climate change—particularly the contribution from the West while less wealthy nations bear the brunt of the consequences.
"I think serious attention needs to be given to the issue of loss and damage," Munir Akram, Pakistan's representative to the United Nations told Newsweek on August 31.
"Damage is happening, developing countries who are suffering most are not responsible for that, just like Pakistan."