Who is Lakeith Smith? Petition to Free Man Charged With the Murder of Friend Killed by Police Signed By Over 400,000
Lakeith Smith is a 20-year-old man from Alabama who is currently serving 55 years in prison for the murder of his friend who was killed by a police officer.
When Smith was 15, he and his friends, A'Donte Washington, Jadarien Hardy, Jhavarske Jackson, and La'Anthony Washington, were involved in a burglary in Millbrook, Alabama.
A'Donte Washington was shot and killed by a police officer, but due to Alabama's accomplice liability law, Smith, Hardy, Jackson, and La'Anthony Washington were found liable for his death.
The law means that Smith was liable for Washington's behavior—which involved committing a crime—as Smith was aiding or abetting Washington.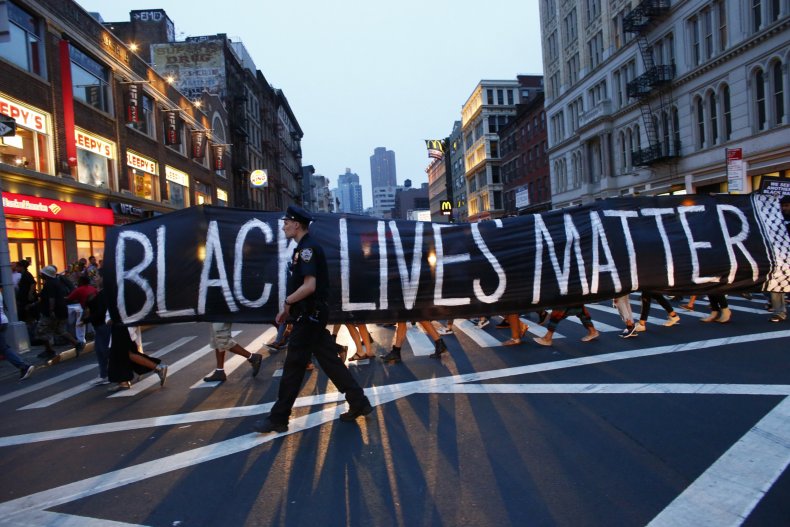 While his friends accepted plea agreements, Smith's case went to trial and he received a 30-year sentence for felony murder, 15 years for burglary, and two 10-year sentences for two theft charges. In November 2019, a judge ruled that one 10-year sentence could run concurrently with the 15-year sentence, meaning that Smith now faces a 55-year sentence in total.
As reported by the Montgomery Advertiser, Jennifer Holton, Smith's lawyer, said during the trial: "The officer shot A'donte, not Lakeith Smith. Lakeith was a 15-year-old child, scared to death. He did not participate in the act that caused the death of A'donte. He never shot anybody."
Now, following the death of George Floyd and amid the Black Lives Matter protests taking place across the U.S. and internationally, Smith's case has resurfaced.
A petition calling to free Smith has gained more than 420,000 signatures in a week and has been submitted to the United States Supreme Court, the Montgomery Superior Court, the Alabama Governor, the Alabama Superior Court, and the Alabama State Senate.
Amania Galloway, who started the petition, said on Twitter: "I started this petition because it's time right the wrongs! I'm so grateful to have found people who will stand with me to make this change. Please join us, and continue to share to help spread the word. Thank you!"
People have shared their reasons for signing the petition to free Smith, like Amber Dutton, who said: "This young man's life was ruined by the system. He shouldn't be charged with his friend's death or be charged as an adult."
Erica Kullberg said: "An innocent child should not and can not be charged for the killing performed by a police officer. The judgment must come to the rightful person, in this case, the still anonymous police officer!"
Galloway also shared a Go Fund Me page set up by Smith's family which is hoping to raise $30,000 to pay for a lawyer.