Florida Drive-By Shooting Injures 10 as Lakeland Police Search for Gunmen
Ten people were gunned down in a drive-by shooting Monday afternoon in Lakeland, Florida.
Lakeland Police Department posted a statement on its Twitter account, saying officers responded to multiple reports of a shooting at about 3:43 p.m. local time. In the original statement, police said nine people were injured, including two critically. Police Chief Sammy Taylor later said a 10th victim was reported.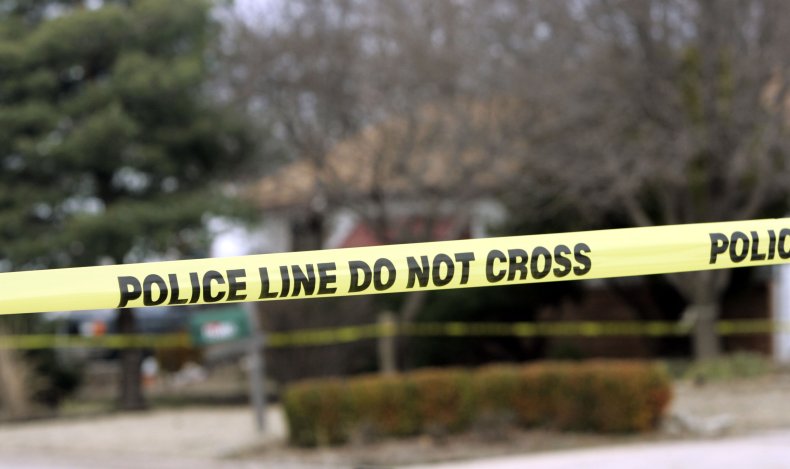 Taylor said at a press conference Monday night that police believe four people shot from the windows of a four-door Nissan at victims on both sides of the street. Officers are searching for the vehicle.
Police also reported that all 10 victims were males age 20 to 35.
According to Taylor, officers found three victims at the shooting scene, while the seven others were taken to a nearby hospital in a private vehicle. Officers also found marijuana nearby, but it's unclear if it was related to the shooting.
Angelina Salcedo with Tampa Bay's WTSP-TV reported that the shooting occurred roughly two minutes by vehicle from the Lakeland police station.
Of the two victims listed critical, one one was shot in the abdomen and the other was struck by gunfire in the facial area, Taylor said. The police chief also reported that one of them was in surgery.
Lakeland police believe that the shooting was a targeted event, and it's unclear if any of the victims shot back at the vehicle. Police also found a gun inside the private vehicle that transported some of the victims to the hospital.
At this time, police do not believe there is a reason for public concern.
"This is something that doesn't happen to Lakeland," Taylor told reporters at Monday's briefing.
"I've been here 34 years. I can tell you I've never worked an event where this many people were shot at the same time, ever."
Some Twitter users pointed fingers at Florida Governor Ron DeSantis after news of the Lakeland shooting spread, condemning legislation outlined by Florida House Speaker Paul Renner earlier Monday that would allow citizens to carry firearms without a permit.
According to Politico, Florida would become the 26th state with such legislation if the law passes in its GOP-controlled legislature.
When asked about the proposed gun permit bill, Taylor told reporters on Monday, "I'll let the legislators legislate."
Newsweek has reached out to DeSantis' office for comment.