'No No, Pick Up' Advert: Does ESPN Care More About A Commercial Break Than Potentially Game-winning Lakers Layup?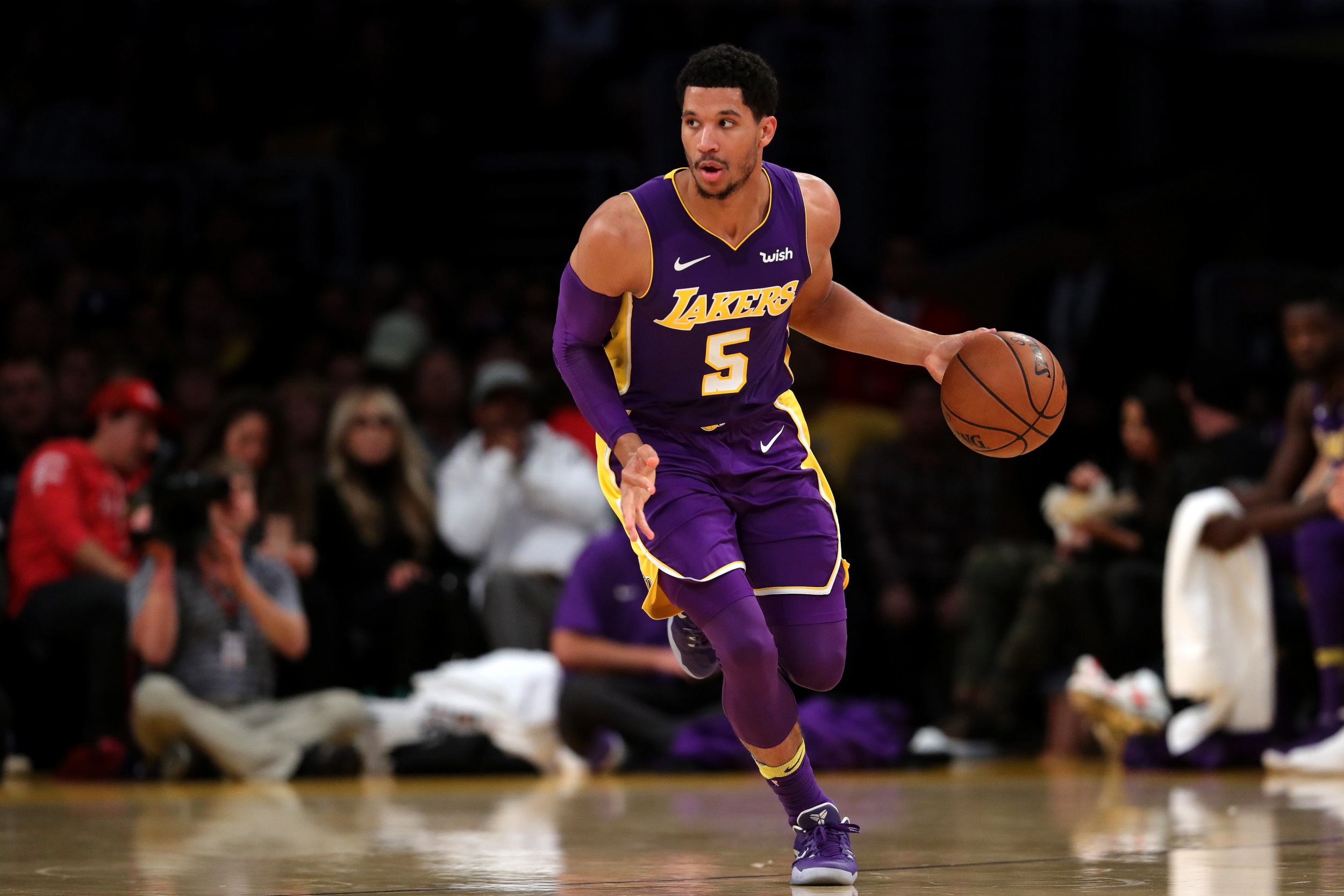 As sports fans know, there are few things more annoying than having to endure countless commercials during a live broadcast. If the game happens to be a nail-biter, the situation becomes even more exasperating.
It would appear, however, that ESPN did not get the memo. On Wednesday, the San Antonio Spurs' visit to the Los Angeles Lakers was the pick for the late night slot as part of its NBA coverage. With the two teams locked at 108-108 and only 4.8 seconds left to play, the Lakers had an inbounds play in the front court, as they looked to snap a three-game losing streak.
The Lakers called a play designed to free Josh Hart and the rookie guard executed it perfectly, putting the ball back in play before receiving back immediately and making his way to the ring.
As Hart released his lay-up, ESPN thought it would be smart to launch a commercial—only to backtrack after just two seconds.
Fortunately for the broadcaster, Hart missed his shot and the game went to overtime, where the Lakers secured a 122-112 win against their Western Conference rivals.
On social media, fans did not need an invitation to let ESPN know what they thought of the timing.
For the record, this is how Hart missed his lay-up.