Lakers Coach Luke Walton 'Not Concerned' With Lavar Ball Criticism After Beating Chicago Bulls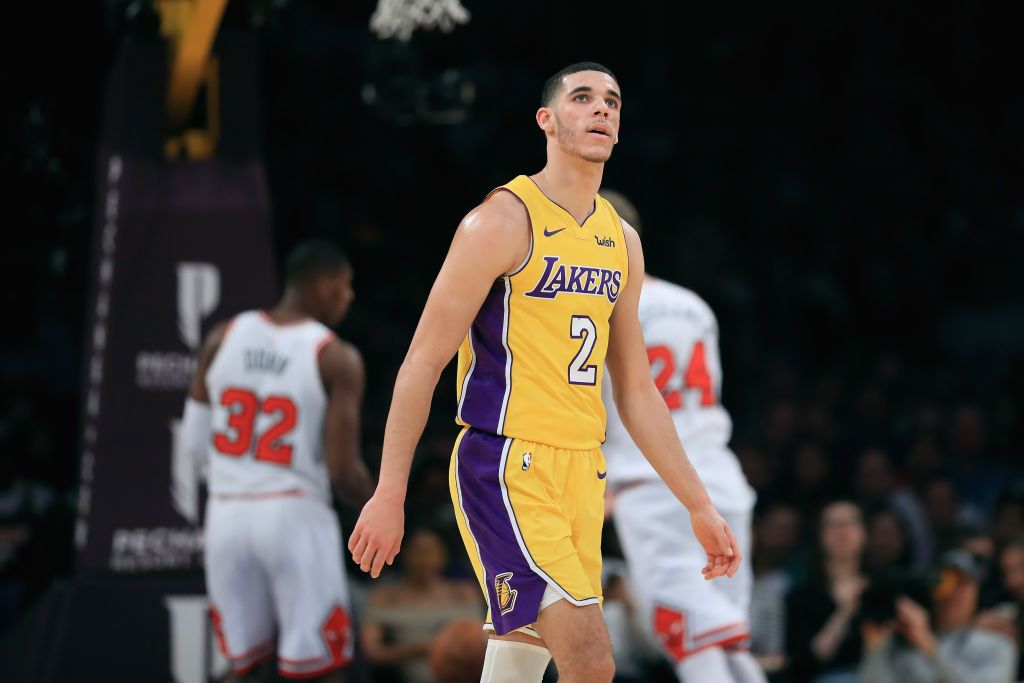 Luke Walton insisted he's not concerned about suggestions that he and his fellow Los Angeles Lakers coaches are being "too soft" and "babying" Lonzo Ball after watching his team beat the Chicago Bulls 103-94 on Tuesday.
The accusations came from Ball's father, Lavar, in an interview with Bleacher Report in which he said he didn't have an issue with Walton but did have a problem with losing. The Lakers are now on a two-game winning streak while Ball became only the second player in franchise history to score two triple-doubles as a rookie last week.
"He's been away from me too long," Ball said of his son. "I see tendencies in his game—they're trying to baby him a little bit […] They're soft. They don't know how to coach my son. I know how to coach him."
Asked for his reaction to the comments at Staples Center on Tuesday night, Walton said: "Absolutely nothing. It's not what we're here to do or talk about.
"So we're not concerned with what parents think of how we're coaching the team," he said, as quoted by Lakers Nation. "We're concerned with what's best for our team and how we can continue to get better."
And Kentavious Caldwell-Pope certainly helped the Lakers get better in this game, scoring 11 of his 21 points in the closing minutes as the home team rallied from a 19-point, second-half deficit to defeat the Chicago Bulls 103-94.
Related: Lakers hope to solve scoring woes by signing Mindaugas Kuzminskas—but who is he?
Kyle Kuzma scored a game-high 22 points, Brandon Ingram added 17, Jordan Clarkson scored 12 off the bench and Julius Randle contributed 10 in a reserve role for Los Angeles (8-10).
Denzel Valentine shot 5 of 7 from 3-point range and scored 17 points to lead five starters in double figures for the Bulls (3-12).
Antonio Blakeney, on a two-way contract that allows him to split time between the Bulls and their G-League affiliate, the Windy City Bulls, scored 15 off the bench for Chicago.
The Lakers rallied to tie the score at 80 on a layup by Josh Hart with 9:32 left. Los Angeles finally went ahead 89-87 when Caldwell-Pope put back a missed 3-pointer with 3:06 remaining.
Caldwell-Pope followed with two 3-pointers that stretched the lead to five each time, and the Lakers kept Chicago from getting back within one possession.
Related: Lonzo Ball can't shoot straight and no one knows why
The Bulls took their biggest lead at 61-42 with 10:29 left in the third quarter. An 8-2 run pulled Los Angeles within 13, but the Lakers didn't begin to make a charge until Clarkson replaced Lonzo Ball and joined Kuzma, Randle, Caldwell-Pope and Hart.
The Lakers cut the deficit to one on a 3-pointer by Clarkson with 35 seconds left in the third quarter and then trailed 75-72 entering the fourth.
Behind double-digit first-half scoring efforts from Blakeney (15), Robin Lopez (12) and Valentine (11), the Bulls led by as many as 18 before taking a 56-42 lead into the break.
Blakeney entered with 4:58 left in the first quarter and scored 15 points in his first eight minutes, including 11 straight for the Bulls during one stretch, helping Chicago to a 41-26 lead.