So Long, Gunner: A Look Back at the Self-Absorbed Legacy of Kobe Bryant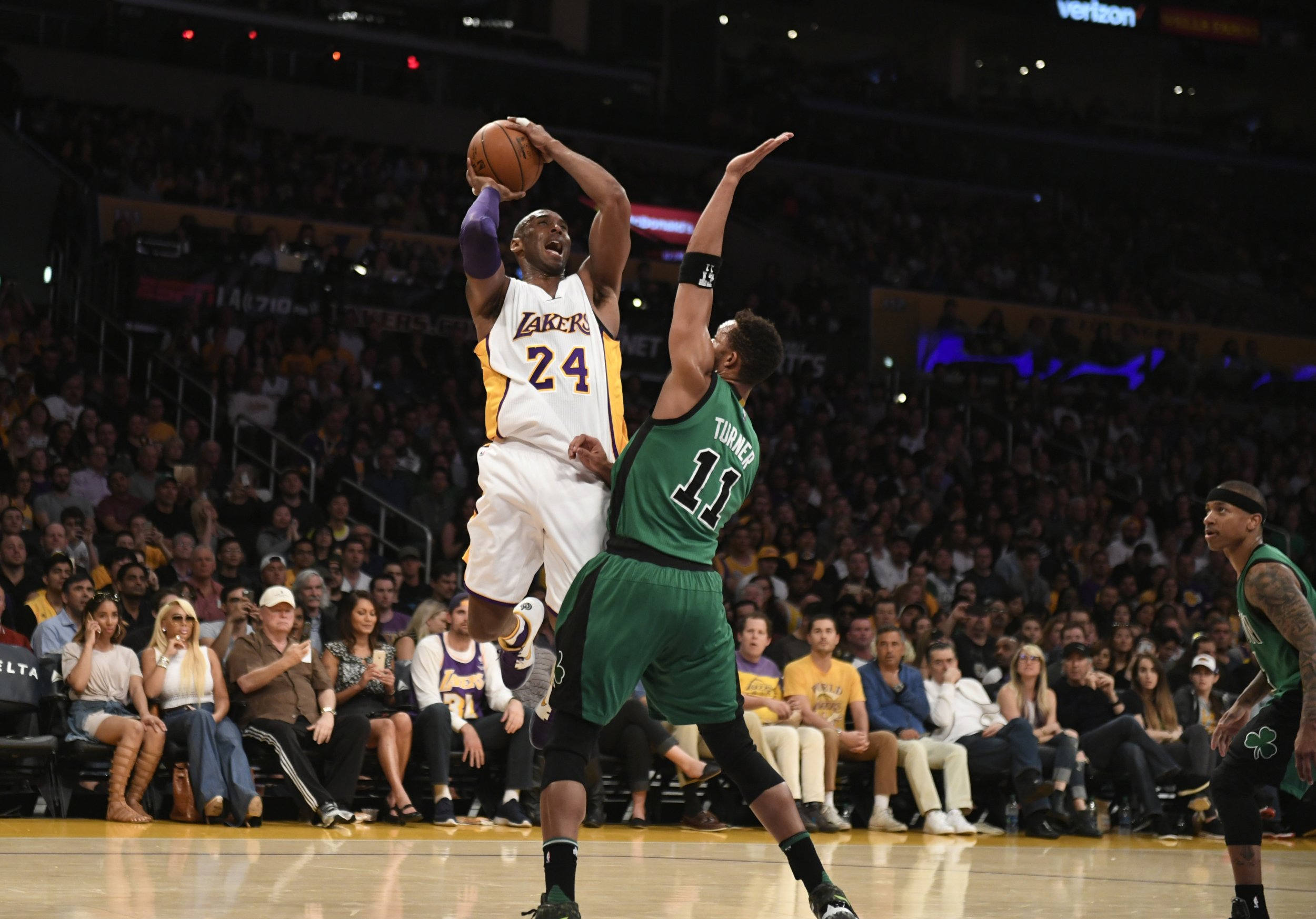 He's ready for his close-up, Commissioner Silver.
Kobe Bryant's long goodbye, a production two years and $48 million in the making, closes Wednesday evening in Los Angeles. That Bryant, the most dedicated soloist in NBA history, will take on the Utah Jazz on ESPN2 as the Golden State Warriors simultaneously seek to achieve the best regular-season record in league annals on ESPN (both games tip off at 10:30 p.m. Eastern time), is poetic justice.
This guy, man. The league's highest-paid player ($25 million this season) also has the NBA's worst field goal-shooting percentage (.354). Nobody in the NBA has chucked more errantly and unashamedly—his 16.4 attempts per game are two more than any of his Laker teammates—in at least 35 years. And yet, as the Lakers crawl to the finish line with what will be their worst record in franchise history (currently 16-65), not to be confused with last season's worst record in franchise history (21-61), ESPN's nonstop hagiography continues.
We have not witnessed a fading star chew this much scenery accompanied by this much delusional approbation since Staples Center courtside regular Jack Nicholson appeared in The Departed. Which, of course, is exactly what Kobe should have done upon tearing his Achilles tendon three years ago Tuesday. Departed.
Since that devastating injury, the residual effects of which cost Kobe 123 games the previous two years, the man we call Black Mamba—but only after he gave himself that nom de guerre— has been a .363 shooter. That is a mark that would be the league-worst in any single season this millennium, and yet he has been bricking bad while earning more in salary—approximately $79 million the past three years—than anyone in the NBA, while his Lakers have appeared in zero playoff games. For a player who purportedly cares so much about winning, this is unacceptable, since that salary and his oft-churlish attitude (just ask Dwight Howard) have kept the LOLakers from upgrading their roster.
The Laker franchise, a listless and derelict barge floating on the aura of its past since its legendary owner, Jerry Buss, died in February 2013, is cynically sanguine about having been taken hostage by the cult of Kobe. That is why Jerry's kids—Joey, Johnny, Jesse, Jeanie, Jamie and Jim, an ownership team featuring more J's than Kobe makes in a game anymore—offered him a two-year, $48 million contract extension two seasons ago after he had appeared in all of six games that year. It's their fault for willfully turning one of the NBA's two most esteemed franchises into a wax museum, but Kobe eagerly complied.
As did the Lakers legion, too many of whom prefer to worship Kobe and watch a terrible team than to move on with their lives, and their team. The Lakers have finished no worse than 11th in the NBA in attendance in each of the past three execrable seasons, despite having not made the playoffs. The only other franchise that can make that "boast" is the New York Knicks, and, well, need I say more?
Dallas's Dirk Nowitzki is 37 and, like Kobe, a former NBA regular-season and Finals MVP. San Antonio's Tim Duncan turns 40 on April 25 and also has those bona fides (also, like Kobe, Duncan has five championship rings). Those two players combined have earned less than Kobe has over the past four years while having played in 67 more playoff games, which underscores that these future Hall of Famers took less money in order to help their teams win.
Minnesota's Kevin Garnett, another former NBA MVP who tore down the preps-to-pros wall for good in 1995, a year before Bryant clambered through that opening, is earning one-third of Kobe's salary this season. All three players are shadows of their former NBA selves, but unlike Kobe, their contracts are not buffering their teams' futures. Also, unlike Kobe, they occasionally pass the ball.
Kobe's virtuosity over the course of his 20-season career puts him squarely in the NBA's top 10 of all time. Only seven other players have won regular-season, Finals and All-Star Game MVP awards. Only Wilt Chamberlain had more 60-point games (32), and only Michael Jordan had as many as Kobe's five. Only Kareem Abdul-Jabbar and Karl Malone scored more points in a career, and each of them had the benefit of playing with one of the two greatest assist men (Magic Johnson and John Stockton, respectively) in league history. Kobe never played with a true point guard—he played both that position and shooting guard, simultaneously.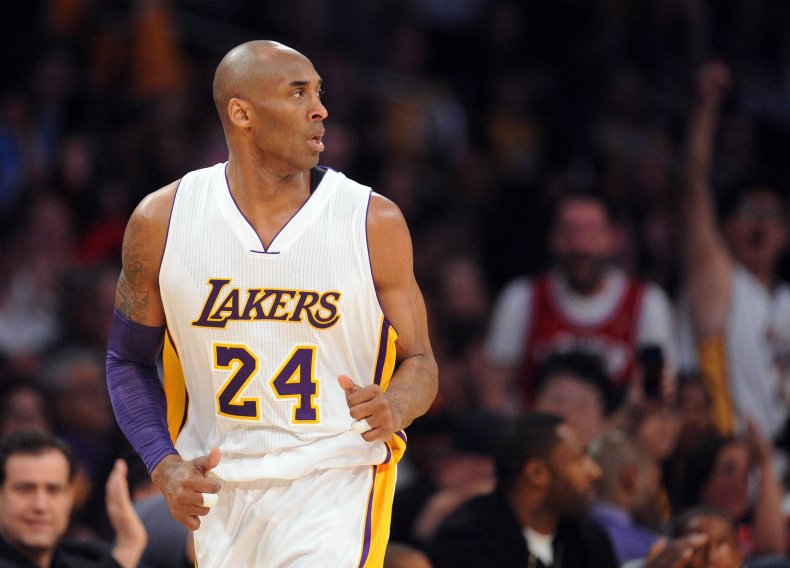 Kobe's scoring achievements cannot be disputed. His five championship rings, albeit at the expense of five forgettable Eastern Conference opponents, speak for themselves. However, his signature achievement is that he won more All-Star Game MVP awards—four—than any player in the modern era. (Bob Pettit also won four, between 1956 and 1962.) That speaks as much to the type of player Kobe has been, and to his NBA legacy, as anything that he has done. Winning mattered, but basking in the glow of his own extraordinary talent mattered at least as much. When Kobe shooed away Karl Malone as "The Mailman," the greatest pick-and-roll player in league history, attempted to set a pick for him in his first All-Star Game, it was not a novice mistake; it was a harbinger.
Kobe made his NBA debut in 1996, the same year (if not the same season) the Chicago Bulls posted a 72-10 record, the best in league history. He departs in 2016, the year and season in which the Warriors will likely finish 73-9 and, at worst, tie the Bulls' mark. His career bridged those two eras, those two teams.
Kobe makes his exodus as someone who deserves to be mentioned in the same breath as Michael Jordan and Stephen Curry as a player. As a teammate, though? Not at all.