Hundreds of Teenagers Potentially Exposed to Coronavirus at Texas Party
Around 300 teenagers may have been exposed to COVID-19 at a party in Texas. The party, dubbed"Pongfest," was held on June 20 in Lakeway, outside of Austin, and attendees have tested positive for COVID-19.
Austin Public Health (APH) is investigating the incident and is encouraging anyone who may have been exposed to self-isolate. In a statement, APH said: "Since we are in a period of significant community spread, our entire community should act as if they have been exposed and take the proper precautions to further prevent spread."
APH told KVUE: "The virus often hides in the healthy and is given to those who are at grave risk of being hospitalized or dying.
"While younger people have less risk for complications, they are not immune from severe illness and death from COVID-19. "
Lakeway Mayor Sandy Cox said in a Facebook video on June 25: "We need anyone who went to that party to isolate for 14 days. And if you have been in contact with anyone else at that party, they need to isolate for 14 days. If you are symptomatic, go get tested."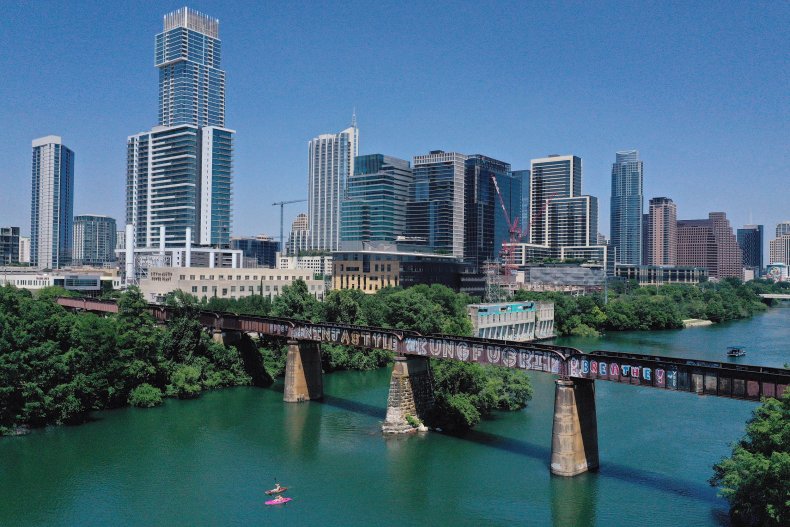 According to the Texas coronavirus dashboard, Texas has reported more than 130,000 cases of coronavirus and more than 2,200 coronavirus-related deaths. Lakeway and Austin are in Travis County, which has reported more than 6,900 cases. This is the fifth-highest number of cases in any Texas state, following Harris County, Dallas County, Tarrant County, and Bexar County, respectively.
Travis County Judge Sam Biscoe has signed an order prohibiting outdoor gatherings of more than 100 people, which went into effect at 12.01 a.m. on Friday, June 26, and will last until 11.59 p.m. on Friday, July 10, unless otherwise stated.
This week, Texas Governor Greg Abbot said: "COVID-19 is now spreading at an unacceptable rate in the state of Texas, and it must be corralled. We have several strategies to reduce the spread without shutting Texas back down, but it is up to all of us to do our part to protect ourselves and others.
"We need all Texans to follow the safety protocols developed by our team of medical experts, including staying home if you are sick or at risk, sanitizing your hands, social distancing, and wearing face coverings or masks.
"COVID-19 hasn't gone away, but neither has our ability to slow the spread of it. Texans have shown that we don't have to choose between jobs and health—we can have both. We can protect lives while also restoring livelihoods. Together, we will keep Texans safe and we will keep our state open for business."