Luka Doncic and Lamar Jackson have taken the NBA and NFL by storm this season and one brave bettor could make a tidy profit, if the duo were to win the MVP award in their respective leagues.
At the beginning of the season, the Dallas Mavericks sophomore was a 70/1 outsider to be named the NBA's Most Valuable Player in the regular season, with the Baltimore Ravens quarterback a 40/1 to win the corresponding award in the NFL.
Combined in a parlay—a single bet that links together two or more individual wagers—those two bets worked out to combined odds of 2,800/1.
In other words, a $10 bet placed on the parlay on September 1 could return $28,000.
According to Oddschecker, less than a combined 50 punters backed either Doncic or Jackson, with one particularly brave bettor combining the two bets.
"Thirty-two clued-up bettors put their money behind their foresight for Lamar Jackson pre-season, whilst just 12 had the vision to back Luka Doncic to be crowned the best in the league," Oddschecker spokesperson Pete Watt told Newsweek.
"However, our data suggests that at least one psychic individual has in fact put both selections in a parlay. Incredible stuff, and we wish them the best of luck in seeing through what could prove to be one of the shrewdest bets on our site to date."
By comparison, a $10 bet on the same parlay placed today would return a profit of $53.5, as Jackson is a 3/20 runaway favorite for the NFL MVP, while Doncic is 9/2 to receive the Maurice Podoloff Trophy.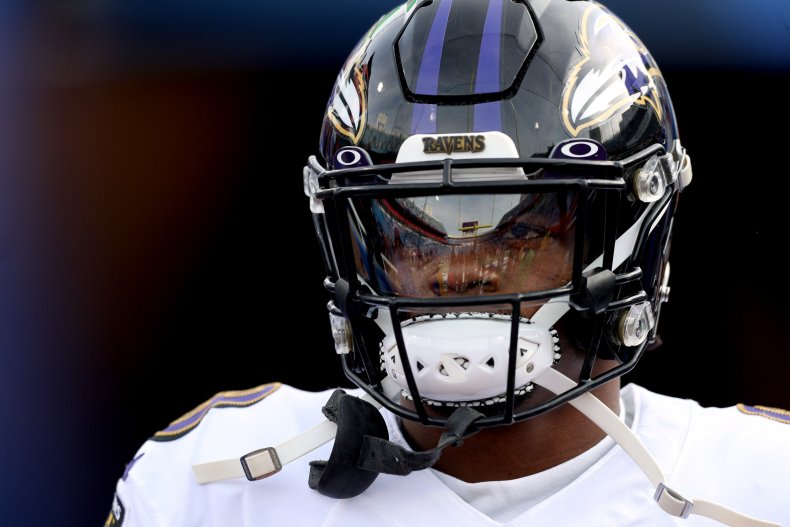 Jackson leads the NFL in touchdown passes this season with 28 and a quarterback rating of 78.9, and has been the driving force behind nine consecutive wins that have put Baltimore in control of the AFC with an 11-2 record.
Jackson has rushed for 1,017 yards so far this season, becoming only the second quarterback in history to rush for over 1,000 yards in a single NFL season since Michael Vick racked up 1,039 in 2006.
That record could well be shattered when the Ravens host the New York Jets on Thursday Night Football.
Jackson isn't alone in rewriting history this season. On Monday night, Doncic extended his streak of games with at least 20 points, five rebounds and five assists to 19, surpassing the record set by MJ in 1988-89.
Doncic's streak is also the longest on record since the NBA/ABA merger in 1976 and has tied Oscar Robertson's streak in 1961-62.
Robertson also holds the longest and second-longest streaks in the pre-merger era with 25 in the 1963-64 season and 29 a year later.
However, while Jackson almost certainly has an unassailable lead in the race to the MVP title in the NFL, Doncic's path to the award may be more complicated.
Unlike the Ravens, the Mavericks aren't the best team in their conference. While that isn't necessarily an indication Doncic may be overlooked, it could influence the final decision. Furthermore, the likes of James Harden, Anthony Davis and Giannis Antetokounmpo have all made great cases to be named MVP.
One bettor, however, has plenty of reasons to hope Doncic can prevail over his rivals.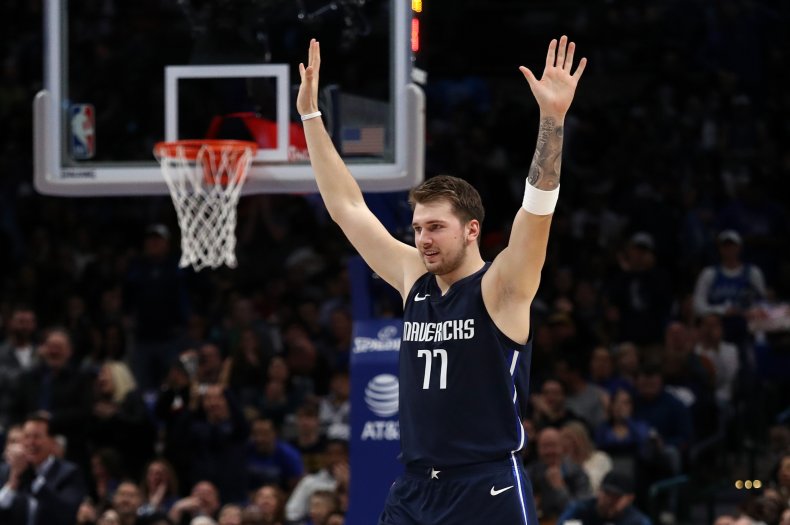 About the writer
Dan Cancian is currently a reporter for Newsweek based in London, England. Prior to joining Newsweek in January 2018, he was a news and business reporter at International Business Times UK. Dan has also written for The Guardian and The Observer.