Experts are beginning to monitor another highly transmissible mutation of the coronavirus as the Delta variant continues to sweep across the nation and fuel the most recent surge in cases.
The Lambda variant, which was first documented in Peru and has been spreading predominately in South America, was only flagged as a "variant of interest" by the World Health Organization (WHO) on June 14.
While much remains to be known about the variant, experts have been wary that its rapid spread could mean that the mutation is more infectious and more resistant to vaccines than the original strain.
The WHO first classified it as a "variant of interest" after noticing Lambda cases had spread noticeably "with substantive rates of community transmission in multiple countries."
The agency's mid-June report said that the variant has been detected in 29 countries, territories or areas, with a heavy presence in South America.
While the WHO hasn't yet labeled the Lambda variant as a variant of concern yet, it has noted that its mutations include "potential increased transmissibility or possible increased resistance to neutralizing antibodies."
More studies are needed to compare whether Lambda is more transmissible or resistant to vaccines than to the Delta variant, the latter which has shown to be highly contagious and more susceptible to breakthrough cases.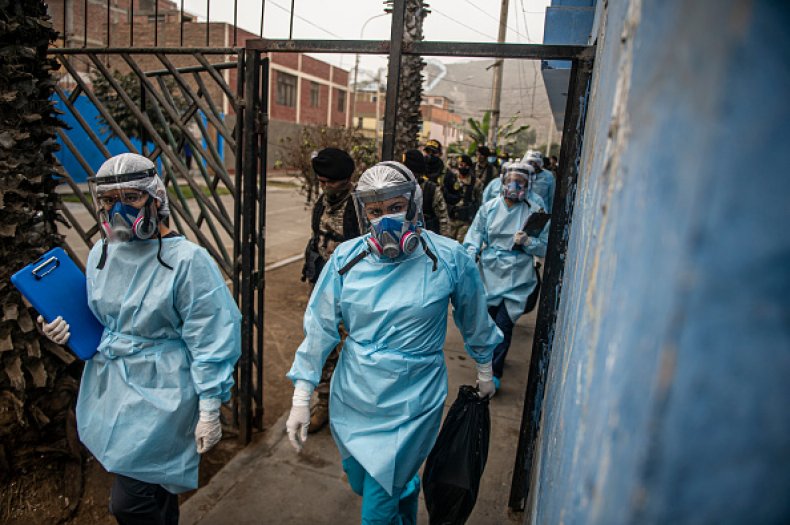 Last week, Maria Van Kerkhove, the WHO's COVID-19 technical lead, said that Lambda would only be upgraded to a variant of concern "if it has demonstrated pathways of increased transmissibility, if it has increased severity for example or if it has some kind of impact on our countermeasures."
At this time, Van Kerkhove said Lambda doesn't seem to "take off once it's reported in a country."
The Centers for Diseases Control and Prevention (CDC) told Newsweek that while the variant has been detected in the U.S., the proportion of Lambda cases is very low, with only 0.17 percent of variant cases being Lambda.
"There are currently more than 1,300 Lambda (C.37) sequences in the US as of August 4, 2021, and the Lambda variant has been identified in 44 states," a CDC spokesperson said.
Comparably, the Delta variant accounts for more than 93 percent of circulating coronavirus cases in the country.
The SARS-CoV-2 Interagency Group (SIG), which consists of the CDC, the National Institutes of Health and other federal agencies, has not designated Lambda as either a variant of concern or a variant of interest, but the CDC and SIG "will continue to actively monitor this variant."