Lamborghini Aventador LP 780-4 Ultimae is The End of The Supercar's V12 Era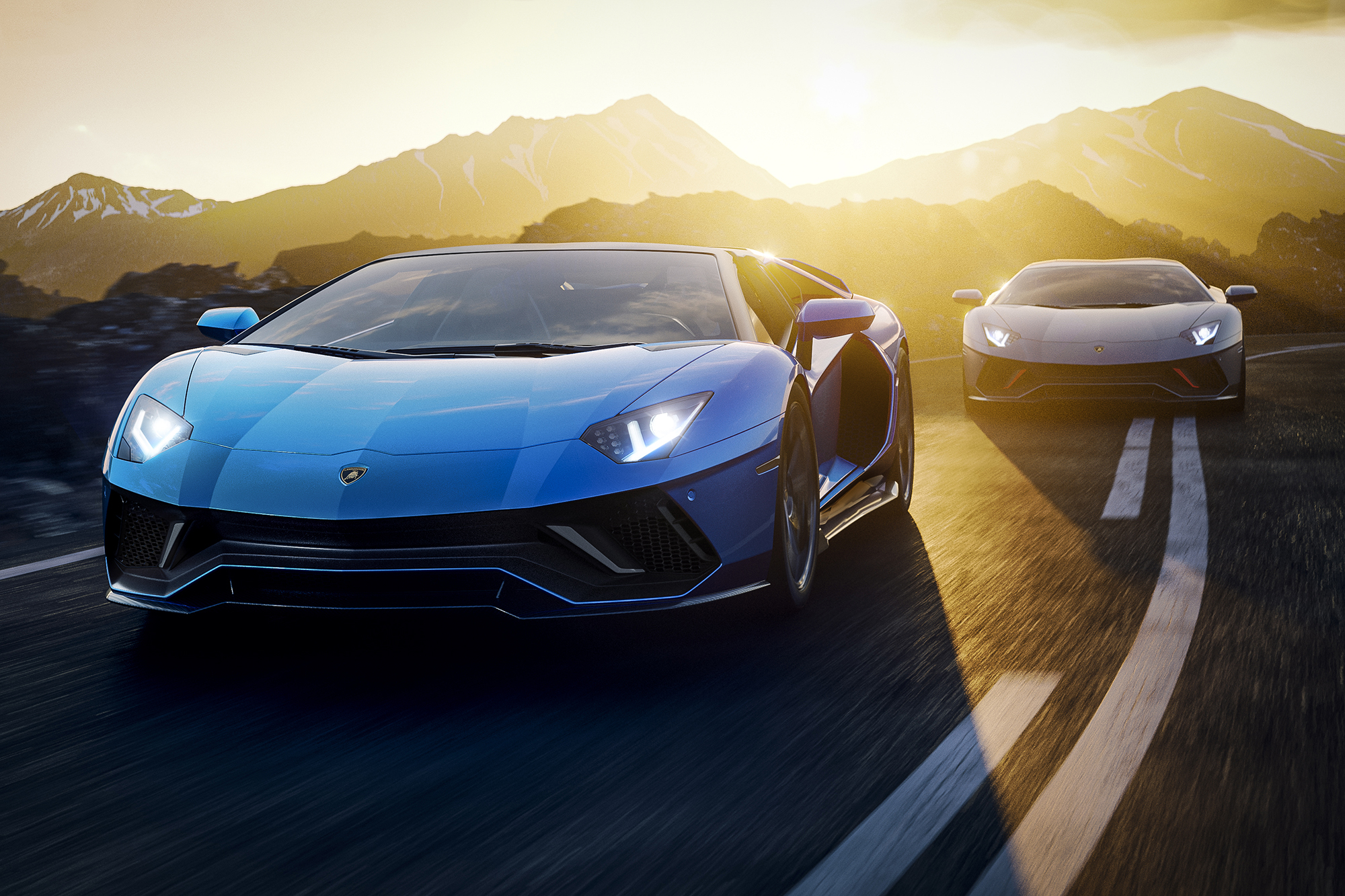 As Lamborghini looks toward its electrified era, the company is giving its naturally aspirated V12 engine one final hurrah in the Aventador super sports car. The Lamborghini Aventador LP 780-4 Ultimae is a limited edition model that celebrates the past and present of the nameplate.
Just 350 examples of the coupé version and 250 roadster models of the car will be produced.
"The Aventador LP 780-4 denotes the final, purest, timeless naturally-aspirated production V12 Lamborghini," said Stephan Winkelmann, president and CEO of Automobili Lamborghini.
"It delivers the essential twelve-cylinder experience in terms of inimitable design, engineering solutions and the most emotive driving experience, and is the definitive Aventador concluding an extraordinary era. It is the last of its kind: it delivers the maximum power and conclusive performance expected from Lamborghini's current V12 engine, combined with our inimitable flagship's design DNA."
To create the model, Lamborghini engineers combined the performance of the Aventador SVJ with the drive dynamics of the Aventador S. The 769-horsepower (780 cheval vapeur) 6.5-liter V12 moves all four wheels, helping it earn the '780-4' part of its name. The engine is paired with a seven-speed shifting system.
It gets the car off the line and to 100 km/h in 2.8 seconds and to 200 km/h in 8.7 seconds. The coupé tops out at 220 mph.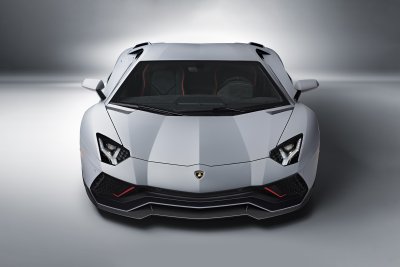 The rigid and lightweight monocoque combines with the extensive use of carbon fiber throughout the car's body to present a model that weighs just 3,417 pounds dry.
Airflow is managed through a variety of air vents at the front. The car's rear bumper pays homage to the SVJ's track-orientated heritage and comes complete with a three-position wing that changes depending on the car's speed and drive mode selected.
Lamborghini offers buyers the opportunity to get their Ultimae in their choice of 18 standard or more than 300 optional exterior paint colors. There are three standard 'S' line highlight colors to choose from that present on the seat, door and dash (silver, bronze and white) and there are five additional available colors. A carbon fiber package that adds the material to the interior is standard. Lamborghini Ad Personam can further customize the model.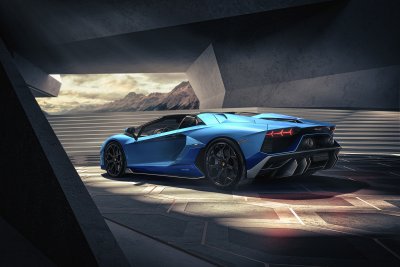 Silver Dianthus 20- and 21-inch forged alloy wheels are standard. Three further wheel options in each size, in bronze, black and titanium color options, are available. All wheels come wrapped in Pirelli Zero Corsa tires. Silver calipers are standard.
A Lamborghini telemetry system is available.
The last V12-powered Lamborghini Aventdaor does not signal the end of the car's line. The first all-electric Lamborghini is expected to arrive before 2030. Plug-in hybrid versions of the Aventador, Huracán and Urus bridge the gap between now and then.