'Lamp Life': 'Toy Story' Spin-Off's Disney Plus Release Date, Cast, Trailer, Plot
Toy Story 4 will not be released on Disney+ until February 5, but Pixar has a treat in store to tide fans of the franchise over until then. Lamp Life is a new short focused on Bo Peep (voiced by Annie Potts) with a plot that fills in what she got up to between Toy Story 2 and her reappearance, battle-hardened and missing an arm, in Toy Story 4. Potts and Christina Hendricks, who voiced Gabby Gabby in the most recent film in the franchise, will be back to join the cast, while Woody is portrayed by a new actor whose uncanny Woody voice (as you can hear in the trailer) is partly down to them having a family link to Tom Hanks.
When is Lamp Life out on Disney+?
The Pixar short will be released onto the Disney streaming site on Friday, January 31. Release times for Disney+ content have varied, but the film is expected around 12:00 a.m. PT (3 a.m. ET / 2 a.m. CT). In the lead-up to Lamp Life being released, fans can also watch Toy Stories 1, 2 and 3 on the streamer, as well as another spin-off, Forky Asks a Question featuring Toy Story 4's lovable spork (Tony Hale).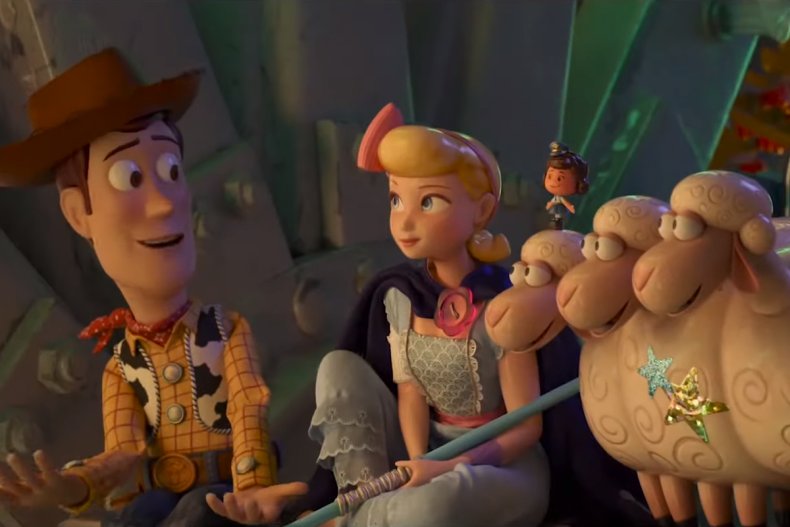 Who is in the cast of Lamp Life?
Annie Potts will return to voice Bo Peep after playing the character in Toy Story, Toy Story 2 and Toy Story 4. Potts has recently appeared in Young Sheldon, The Fosters and Chicago Med.
Per IMDB, Mad Men's Christina Hendricks will also return as Gabby Gabby, the vintage doll who is a villain of sorts in the most recent Toy Story movie.
Woody, meanwhile, is voiced by Jim Hanks, who plays the character in the Toy Story video games. If that last name sounds familiar, it is because he is the younger brother of regular Woody voice actor Tom Hanks.
Joining him in the cast, as revealed in the Lamp Life trailer, is Officer Giggle McDimples, Bo's Pet Patrol police officer friend voiced by Cloak & Dagger's Ally Maki.
What will happen in Lamp Life?
The official Disney+ summary reads: "Bo Peep makes a big comeback in Disney and Pixar's Toy Story 4 and she leads the way in Pixar's all-new animated short film, Lamp Life. Lamp Life answers the question of what happened to Bo since we last saw her in Toy Story 2. Join Woody and Giggle McDimples as Bo recounts her wild adventures."
As we see in the trailer, these adventures include being set on fire by a faulty bulb, fighting a big-eyed garbage monster, being bought by college hipsters and being used as a rubbing post by a cat. As revealed by the promo, the short film may be about the events between films, but Lamp Life is actually set after Toy Story 4, with Bo filling Woody in on her life after (spoiler alert for Toy Story 4) he decides to stay at the RV park.
Lamp Life is released on Friday, January 31 on Netflix.