Lana Del Rey's 'Lust for Life' Album Finally Gets Release Date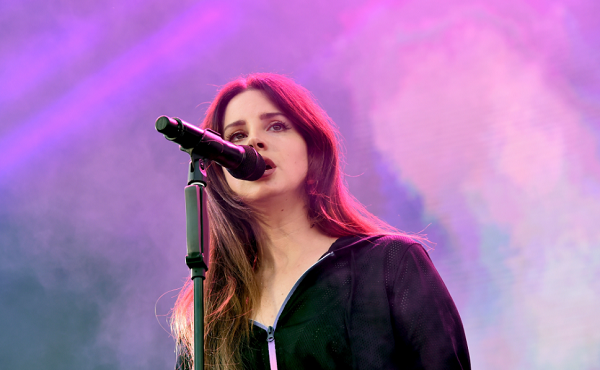 Lana Del Rey has been teasing fans for months with songs from her forthcoming album, Lust for Life. Finally, she has announced the official release date for the project, which features collaborations with an eclectic troupe of artists, including the Weeknd, Stevie Nicks and Sean Lennon.
Posting on Twitter Wednesday, Del Rey revealed that her fifth album is set to arrive on July 21. The 31-year-old singer's reps later confirmed the release date to Pitchfork.
Fans have already gotten a glimpse of what to expect from the album—Del Rey has been dropping singles since she released the bewitching first track, "Love," back in February, followed by the recently released song titled after the album, "Lust for Life," featuring the Weeknd.
On Monday, the sleepy-voiced singer debuted the "Lust for Life" video, drenched in Del Rey's classic vintage style, in which she and the Weeknd appear perched together on top of California's iconic Hollywood sign.
Although Del Rey's syrupy voice is often heard over dark and brooding tracks about love and heartache, her new album is likely to tackle more charging topics in line with her lost generation of adoring followers' obsession with resistance and change. This can be heard in her most recently released track, "Coachella – Woodstock in My Mind," in which Del Rey sings about the "tensions rising over country lines."
In early May, the New York native opened up to Elle UK, where she appeared on the June issue's cover, and explained how the political climate in the U.S. helped shape her new album.
"I think it would be weird to be making a record during the past 18 months and not comment on how [the political landscape] was making me or the people I know feel, which is not good," she said. "It would be really difficult if my views didn't line up with what a lot of what people are saying."
Lana Del Rey's 'Lust for Life' Album Finally Gets Release Date | U.S.