Lana Del Rey's New Album 'Norman F**king Rockwell' is a Mood
Lana Del Rey's eagerly anticipated new album Norman F**king Rockwell was released late Thursday night and fans are already going wild. Within minutes of its release #LanaDelRey and #Rockwell started to trend on Twitter, not to mention climb iTunes charts.
This is the moody pop artist's fifth major studio album release, the follow-up to her most successful album to date, 2017's Lust for Life. Rey's primary producer for Rockwell was Jack Antonoff, who previously produced Grammy-winning albums for Taylor Swift and Lorde. Antonoff also has had success with the band fun and currently with the band Bleachers.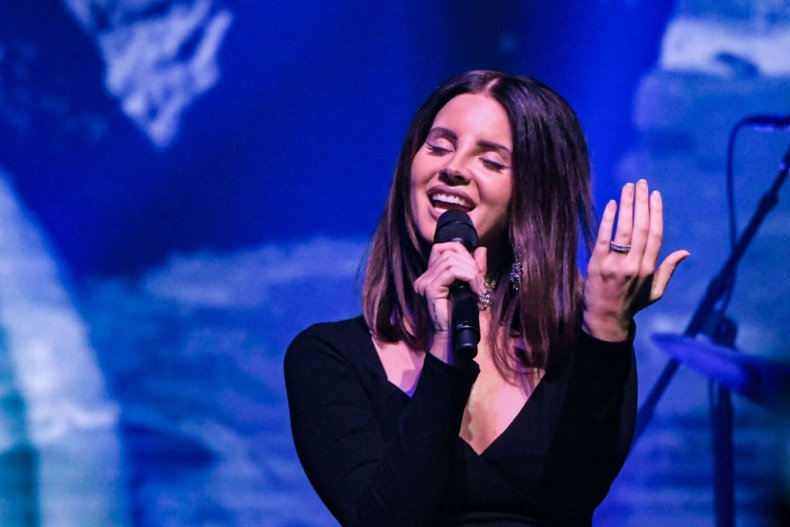 The release of Rockwell came hours after Rey released a music video for the song "Doin' Time," a cover of a song made popular by the band Sublime. In the video Rey can be seen, larger than life, stomping over buildings in Los Angeles like she's the star of Attack of the 50 Foot Woman.
Rockwell is a bit of departure of Rey. She's still her moody self, but on many of the tracks, she's darker, direct, uses profane language and takes obvious inspiration from the Laurel Canyon folk and rock era of the 1960s and 1970s.
In an industry packed with competition, it's a bold move for a pop artist to release an album the same week as Taylor Swift, arguably the reigning queen of pop (and one who works regularly with Antonoff). But Rey told the New York Times in an interview Thursday she wasn't even aware Swift's album was coming out the same week as hers.
"My plan is having no plan, pretty much all the time, which actually works out very well for me," she said. "But I do have to sometimes snap out of it and be like, oh, music changes, culture changes. Sometimes people want more from you than what you are giving, so let me step up to the plate a little bit and show up for my songs. I wasn't really thinking about the Taylor album and then it came out and then I was like, 'Oh wow.' I didn't really realize these were a week apart."
The opening track for the album, "Norman f**king Rockwell," is an indication of the mood, frankness and even humor to come on the rest of the record.
Even though Rey hasn't had a top 40 hit in the last five years, her fans are fiercely loyal.
The album was released a day before the official cutoff for Grammy consideration, an award that has alluded the singer during her career—she's been nominated four times. When asked if she cares about the Grammys, she said she did, but wasn't aware of the date.
"Uhhh ... yes, I care," she told the New York Times. "But I'm better staying in the process of things."
Norman F**king Rockwell is out now.