Lance Armstrong Net Worth: Disgraced Cyclist Agrees $5 Million Settlement with U.S. Government
Disgraced cyclist Lance Armstrong has agreed to pay $5 million to the U.S. government as settlement for accusations of fraud in a lawsuit that could have cost him $100 million.
The 46-year-old, who was stripped of his seven Tour de France titles and banned from competitive cycling for life in 2012, faced damages for cheating while riding for the publicly funded U.S. Postal Service team.
Armstrong, who failed to block the lawsuit in 2017, admitted to using performance-enhancing drugs and was the subject of an in-depth interview with Oprah Winfrey in January 2013.
According to an article by CNN that year, Armstrong has a net worth of around $125 million, so he was facing a big loss of his fortune in the trial, which was due to start in Washington on May 7.
"I'm glad to resolve this case and move forward with my life," Armstrong said in a statement, as quoted by the BBC.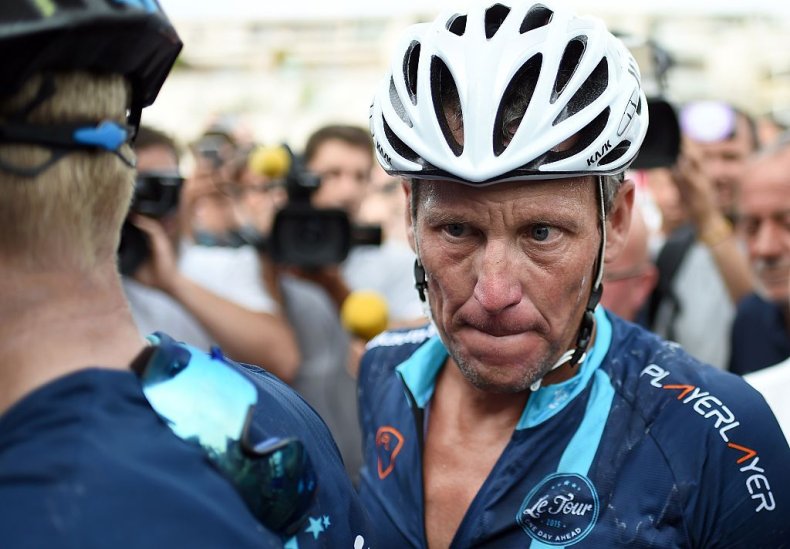 "I have since 2013 tried to take full responsibility for my mistakes, and make amends wherever possible.
"I rode my heart out for the Postal cycling team, and was always especially proud to wear the red, white and blue eagle on my chest when competing in the Tour de France. Those memories are very real and mean a lot to me."
The lawsuit was filed in 2010 by Floyd Landis, a former teammate of Armstrong in the U.S. Postal team who was stripped of his 2006 Tour title after testing positive for a banned substance.
The U.S. Government joined the suit in 2013, but Landis is set to land 25 percent of the settlement due to being the original claimant.
It is not the first time Armstrong has settled a case out of court. In 2013, he agreed a settlement with British newspaper the Sunday Times which sued him for £1 million.
The newspaper had paid Armstrong £300,000 (about $420,000) as settlement for a libel case in 2004 after alleging that he had cheated.