Jewish Brexit Party Candidate's Factory Branded With Giant Swastika Graffiti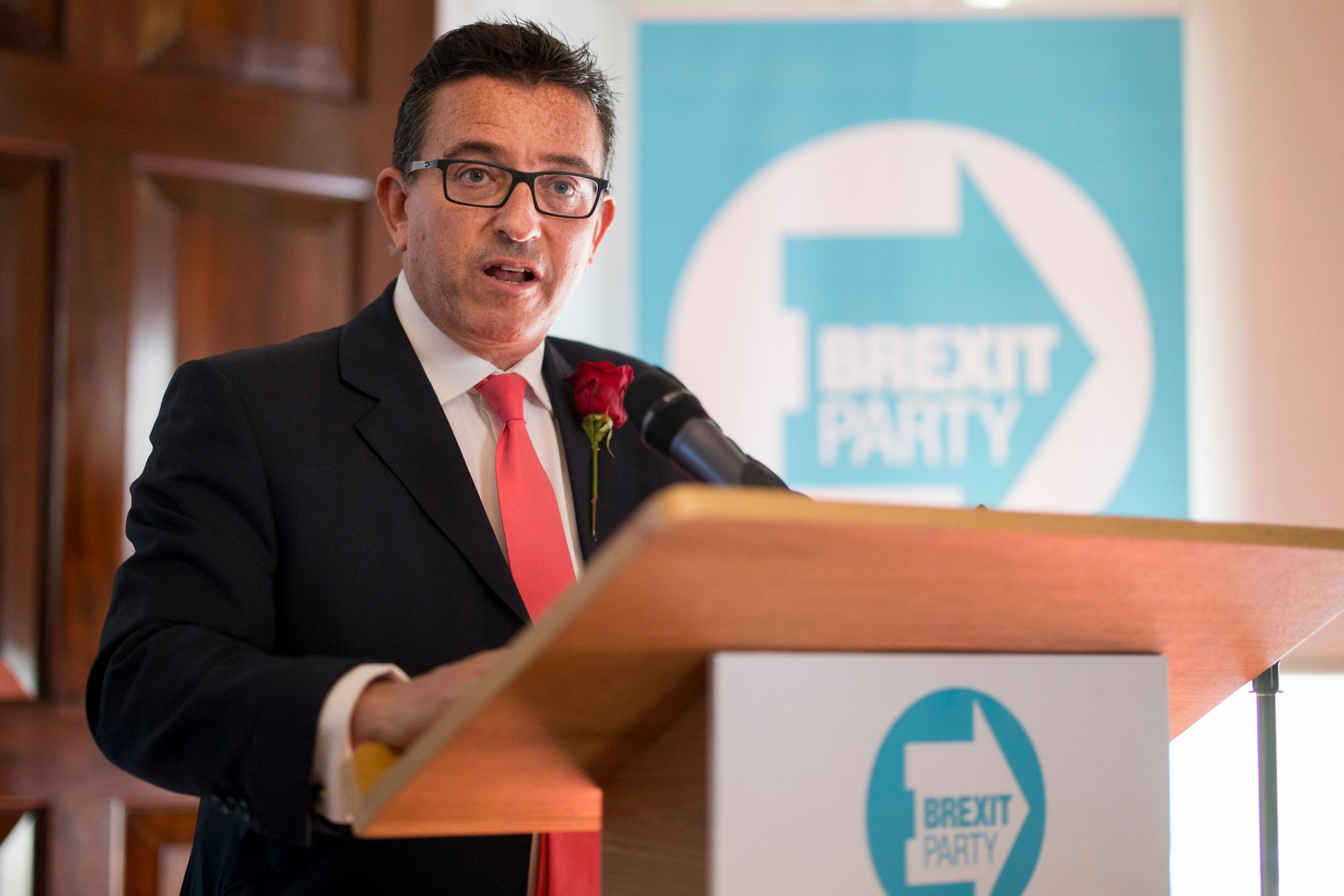 British police have been investigating an alleged anti-Semitic attack after a 30-foot swastika was sprayed on the business headquarters of a Jewish politician.
Lance Forman, who last month announced he would run in the upcoming European Parliamentary election for Nigel Farage's Brexit Party, was told about the incident by office staff after he returned to London on Wednesday.
The Nazi symbol was daubed on the wall of the H. Forman & Son factory in Hackney Wick, East London. The business, Britain's oldest salmon curer, was founded by Forman's great-grandfather in the late 19th century after he fled the Russian pogroms and settled in the British capital.
Forman, whose father is a Holocaust survivor, was horrified by the attack.
"My dad fled the Nazis in Poland and is a Holocaust survivor who spent the war years as a child in a Siberian prison camp," he told The Jewish Chronicle.
"He has worked with HET (the Holocaust Educational Trust) to teach children about the horrors of anti-Semitism. So the fact that we have been targeted in this anti-Semitic way is quite horrific and sick."
London's Metropolitan Police confirmed that officers from Tower Hamlets, the London borough where the factory is located, were investigating the incident.
"Police are investigating an incident of criminal damage to a building in Tower Hamlets," a spokesperson for the force said in a statement. "A swastika emblem was sprayed on a building at Stour Road, London, E3 at around 23:30 hrs on Tuesday, 7 May."
While the Metropolitan Police said no arrests had yet been made, Forman said officers were examining CCTV footage of the area around the factory. "The police have images of the culprits on CCTV, and I sincerely hope they are tracked down," he said.
Forman did not rule out the possibility that the attack was related to his decision to run for the Brexit Party in the upcoming election. "When people paint a swastika on your building, it hits close to home," he told the Jewish News.
"Who knows where it's coming from. The fact of the matter is that anti-Semitism is [entering] the conversation, and Jeremy Corbyn has not closed it down and has allowed it to fester. It could be something to do with me standing as a Brexit Party parliamentary candidate," Forman said.
Under Corbyn's leadership, the Labour Party has been mired in a series of anti-Semitic scandals. Earlier this year, 250 party members either resigned, were expelled or received formal warnings after a series of investigations into complaints of anti-Semitism.