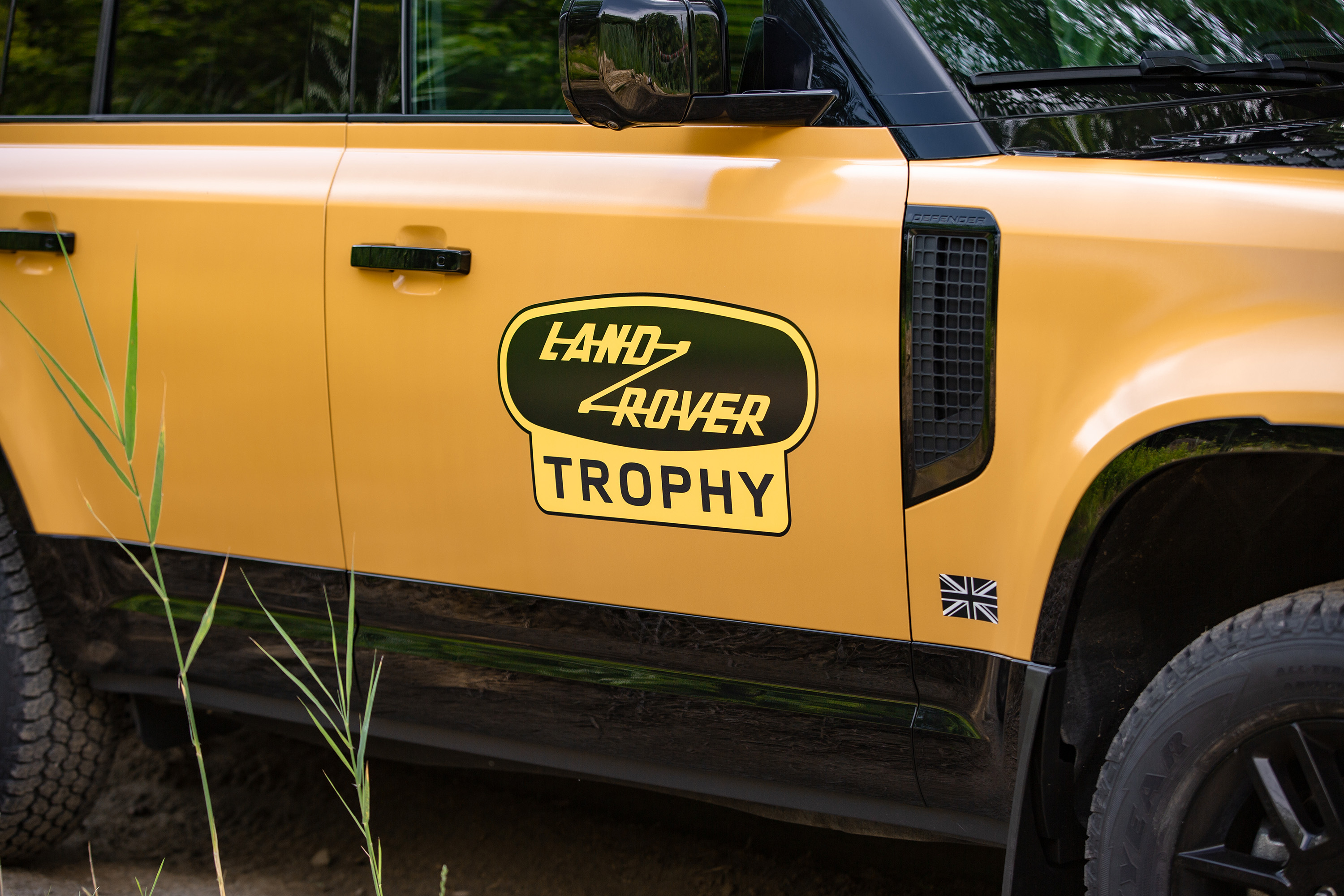 The Camel Trophy off-roading challenge kicked off in 1980, but it wasn't until the following year that a partnership with Land Rover would set the event on course to become one of the most heralded vehicle competitions of all time. The Land Rover Defender Trophy Edition celebrates that partnership.
"The Defender Trophy Edition evokes the spirit of adventure with an array of off-road accessories and special features created for the ultimate Land Rover enthusiast," said Joe Eberhardt, president and CEO of Jaguar Land Rover North America, in a press release. "We're looking forward to putting on a memorable adventure competition for our Defender Trophy Edition customers that will not only put these vehicles to the test but will also create a special shared experience honoring the rich heritage of the Land Rover brand."
Over the years, the Camel Trophy competition featured a number of different versions of Land Rover vehicles including the Range Rover, Rover Series III, 110, 90, Discovery 200tdi and Freelander.
Each new special edition model starts life as a 2022 Land Rover Defender 110 P400 X-Dynamic SE model. It is then wrapped in a design inspired by the Defender Works V8 Trophy. Land Rover has added an Extended Black Exterior Pack, tow hitch receiver, digital rearview mirror, Air Suspension Pack, Cold Climate Pack, Off-Road Pack, Advanced Off-Road Capability Pack and an 11.4-inch infotainment touch screen.
The roster of equipment that is part of the various packs includes a roof rack, front undershield, ladder, winch installation kit, mud flaps, integrated air compressor and deep sided and loadspace rubber mats.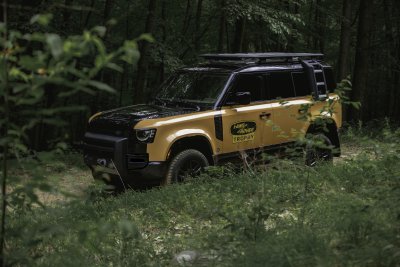 The run of the special editions will be limited to 220 models for U.S. customers only. Up to 90 of those buyers will be able to participate in a one-day off-road adventure in the Trophy Competition at Biltmore Estate in Asheville, N.C. in October. Entry is on a first-come, first-served basis. The challenge will feature a number of on- and off-road elements. Expert coaching will be provided.
The winner of that competition will move on to the global version of the contest at Eastnor Castle, the spiritual off-roading home of Land Rover, in the U.K. in early 2022.
The 2022 Land Rover Defender Trophy Edition goes on sale in August, priced at $90,000. There is an additional $1,350 destination and delivery charge. Buyers can purchase their model from select U.S. dealers.