Landlord Accused of Demanding Sex to Stop Evictions to Pay $4M, Cannot Own, Manage Rentals
Joseph Centanni, a landlord in New Jersey, will pay an approximate $4.4 million settlement and is banned from owning or managing rental properties after being accused of demanding sex from his low-income tenants to stop evictions, the Department of Justice said Tuesday.
The lawsuit was filed in August 2020 and claimed Centanni, 74, of Mountainside, engaged in "severe or pervasive sexual harassment" over a span of around 15 years, violating the Fair Housing Act, which protects tenants from sexual harassment and retaliation from landlords, according to NJ.com. A federal judge must still approve the settlement.
The approximate $4.4 million payment, which is the largest monetary settlement the DOJ has acquired in a case alleging sexual harassment in housing, will be distributed through a compensation fund, the DOJ said. On top of the settlement, Centanni must also pay a $107,000 civil penalty to the government.
Centanni owned many properties around the city of Elizabeth that accept federal Section 8 housing vouchers, according to the lawsuit. In exchange for helping residents keep their housing or giving rent assistance, he allegedly demanded oral sex. He also allegedly threatened to evict those who denied him.
The lawsuit said that Centanni would frequently take tenants or potential tenants to empty apartments or storage rooms and request massages, expose himself, and force them to sexually touch him. On Tuesday, the DOJ said the total number of victims is in the dozens, although more could be identified.
"The need for housing is a basic human need," said acting U.S. Attorney of the District of New Jersey Rachael A. Honig, NJ.com reported. "Joseph Centanni exploited that need, and the important federal programs that attempt to meet it, by threatening to deny his victims a roof over their heads if they did not submit to his demands for sexual acts."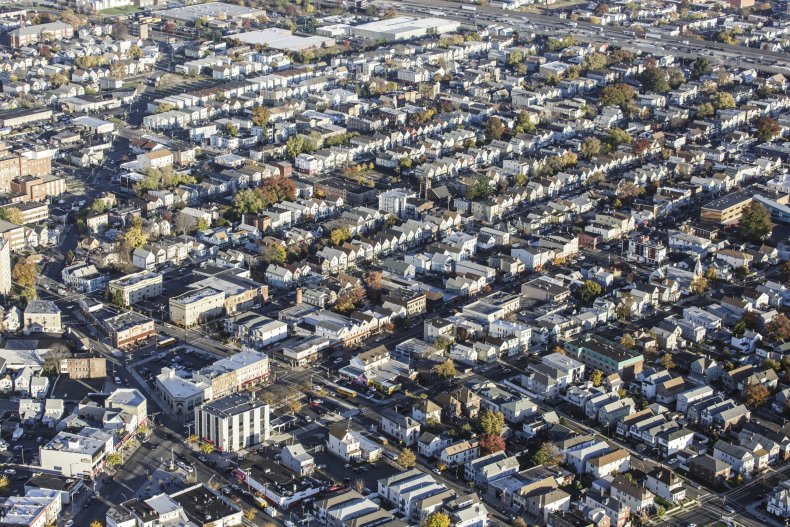 "No one should have to submit to demands for sex in order to have a place to live," Kristen Clarke, assistant attorney general in the DOJ's civil rights division, said Tuesday.
Centanni also faces multiple sexual assault and attempted sexual assault charges that were filed in March in Union County. A spokesperson for the Union County prosecutor's office said Tuesday that case is proceeding.
Raymond Londa, an attorney representing Centanni, said Centanni did not admit wrongdoing in the consent decree.
"Mr. Centanni settled the matter to avoid protracted litigation," Londa said. "Mr. Centanni continues to deny the allegations."
The Associated Press contributed to this report.