Landlord Finds Seven-Foot Alligator Named Katfish in Hot Tub While Trying to Evict Tenant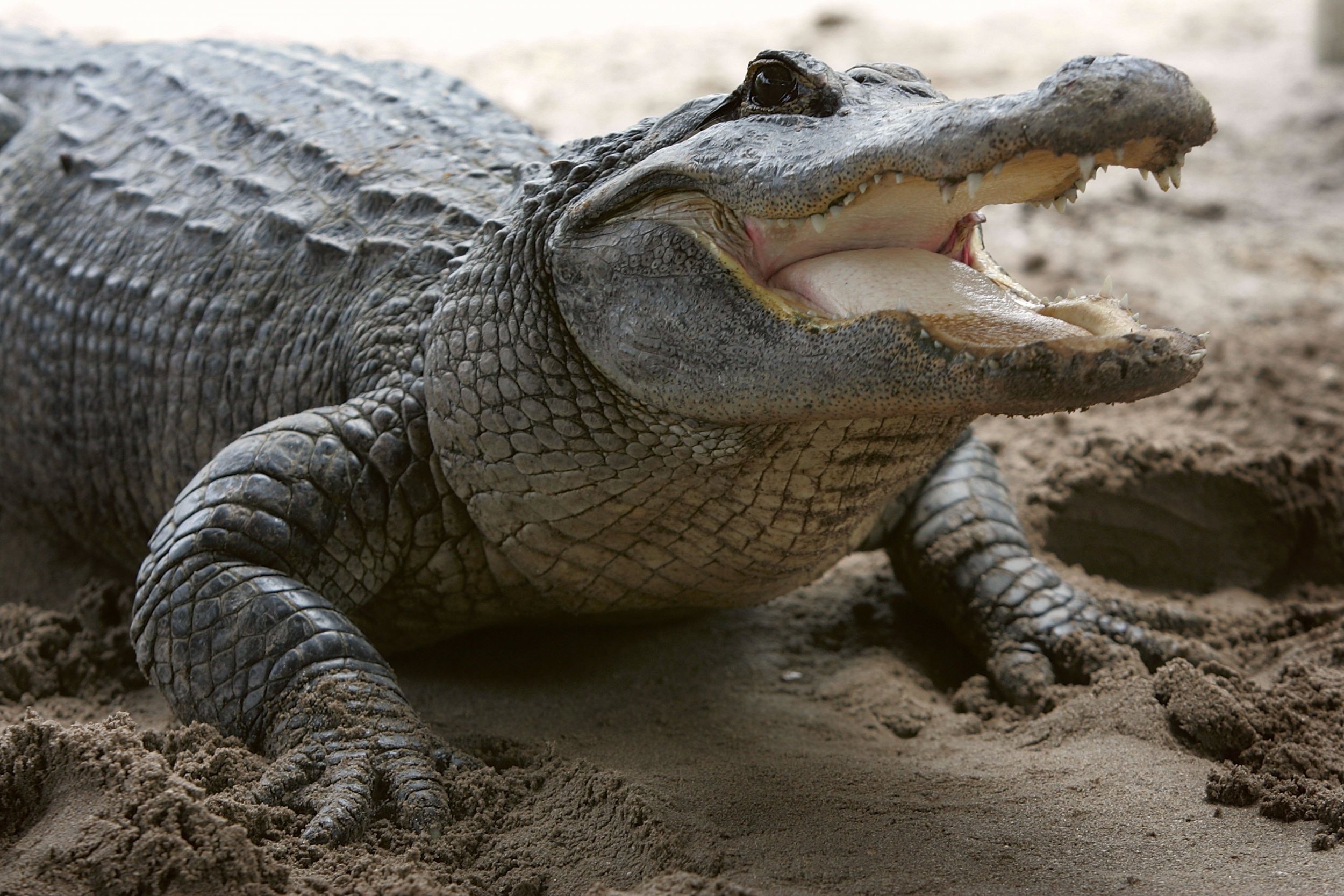 A landlord in Kansas City was evicting a tenant on Wednesday when he came across a seven-foot alligator in a hot tub. The home owner also discovered pythons and a rabbit.
The massive 200 lb. alligator was discovered during the eviction in the 5500 block of Phelps Road in Kansas City, Missouri on Wednesday. Animal control began wrangling the reptile just after 9 a.m. and were forced to call a specialist from Greenwood, Missouri, The Kansas City Star reported.
"While our animal health officers are very highly trained, that is a little out of their expertise," John Baccala, a spokesman for the Kansas City Neighborhood and Housing Services department told the newspaper.
Sean Casey, the 35-year-old tenant, said his pet alligator was "gentle as a puppy." Casey said he owned the gator, named Katfish, for around four years and had "cuddled" with it, KMBC reported.
"I could pet him and he would wag his tail," Casey reportedly said. It appeared that the alligator was allowed to freely roam the home, officials said.
Kansas City Animal Control officers contacted Dana Savorelli with Monkey Island Rescue in Greenwood to help wrangle the animal. "With the water, he was in about 18 inches deep, but he could get up and get out and cruise through the house. He had a ramp," Savorelli told KSHB.
Four officers were needed to capture the alligator. "We put a snare pole around his neck and got them up to where I could get his mouth shut safety and he rolled a little bit which was good—let him roll as much as he can, wear him out," Savorelli added.
Baccala said the city allows residents to own snakes and rabbits as pets but not alligators. Animal Control officers found three pythons, a rabbit and several "domesticated" animals, including cats, KSHB reported.
The alligator was transported to Monkey Island Rescue, while the snakes and rabbit were taken to KC Pet Project. James Donovan, a KCMO Animal Control special investigator, told reporters that Casey would be able to reclaim the snakes and the rabbit but not the alligator.
Casey was set to receive a ticket for possessing an exotic animal within city limits, according to KSHB.