Landlord Says Restaurant Industry Tenants Better Ask Parents and Relatives To Pay Their Rent or Risk 'Aggressive' Action
An email sent out by a landlord, telling tenants that work in the restaurant industry to find alternate ways to pay rent if they are out of work due to the coronavirus or face "aggressive" removal, blew up on Twitter. The landlord later apologized.
A Twitter user posted the screenshot from her friend's Instagram story writing that the Indianapolis based landlord sent out the email to tenants. The email targets tenants that may work in the service industry who have been struggling to find work as restaurants close or are forced to only offer take out services during the virus.
"Most of our tenant pool is not in the restaurant industry. If you are, now is the time to use your savings to pay your rent first," the message says. "Tap your rainy day fund because it's raining. If your [sic] out of savings, you need to tap your 401k."
The email then goes on to list alternative methods of gathering the funds to make rent payments, if the tenants do not have money set aside. "If you don't have retirement funds, you need to borrow money from your parents and relatives. If you don't have parents or relatives, you need to sell your car," the message said. "You should pay your rent before you pay your car payment, your utilities, your cell phone, or even food. It's better to go to a food bank than be homeless."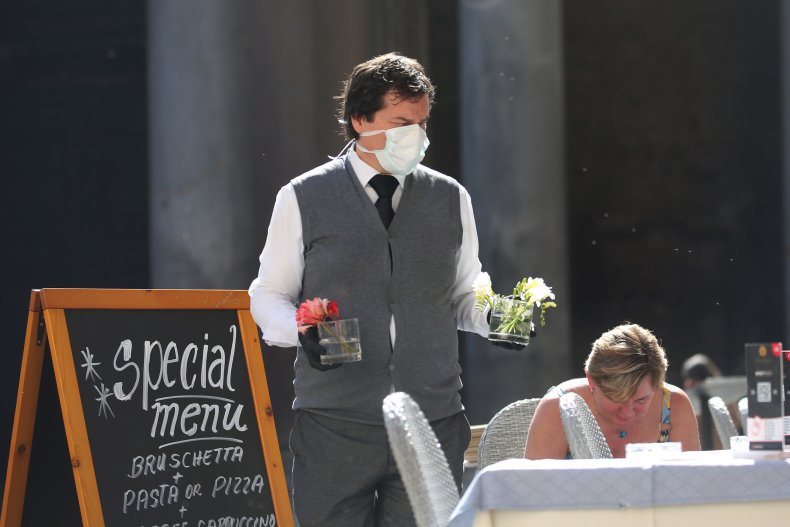 The last of the screenshot says that the landlords' actions are for the good of all tenants and, and they will remove non-paying tenants. "We can't let a few non-paying tenants bring down the whole ship and make everyone homeless," the landlords wrote. "While we will work with you, we will be aggressive to remove people that burden the group. We aren't doing this because we are greedy or mean, we are doing this to protect everyone as a whole."
The Twitter user also posted two phone numbers, one of which was a North Dakota based rental company that denied any affiliation with the message posted and told Newsweek they hadn't sent out an email to clients regarding COVID-19.
The other phone number was for the Indiana-based Kroger, Gardis and Regas law firm who supposedly represents the landlords. The twitter user wrote that the landlord's attorney was Justin Leverton.
Later, the Twitter user posted a new email from the original sender's business partner expressing apologies. "I apologize for the anxiety his actions have caused and remain committed to helping everyone through this process," he wrote.
In an email to Newsweek, Leverton expressed remorse over the message sent to his tenants.
"I realize I made a significant mistake and offended my tenants and the community. The message I sent was completely insensitive on my part so I sent an apology to my tenants within a few hours and apologized for my ignorance, insensitivity, and callousness," Leverton wrote to Newsweek. "I also tendered my resignation to my partners from day to day operations. I am disappointed in myself and I let down people I care about. It pains me to offend those in the restaurant industry because I was a server for many years to pay my way through school and those years were some of the best of my life. I wish health and calm for our tenants and for all of our community in these tough times."
Update 3/19, 1:02 p.m. EST: This story has been updated to include the landlord's apology.
Update 3/19, 1:34 p.m. EST: This story has been updated to include comment from Leverton.