NYC Landlord Accused of Dividing Condo Horizontally Into Two 4 1/2-Foot High Apartments
A New York condo owner is accusing of splitting his Lower East Side apartment into an illegal duplex. But rather than adding walls, he reportedly lowered the ceiling and divided the unite horizontally into two cramped floors.
The ceilings were just 4 1/2 feet high, forcing the nine tenants to crouch or even walk on their knees. The owner reportedly even put bubble wrap on the ceiling to keep residents from banging their head on low-hanging pipes.
On Saturday the New York Buildings Department issued nearly a dozen violations to Jing Ya Lin, the listed owner of Apartment 701 at 165 Henry Street. Jing bought the unit in September 2015, the New York Post reports, and while it's not apparent how much he paid, his listed mortgage was only $9,622.
Jing is the second owner at 165 Henry Street accused of giving his unit a Being John Malkovich makeover: The day before, inspectors responding to a 311 call issued numerous citations to Xue Ping Ni for setting up his 634-square-foot apartment into a pint-sized pied a-terre with some 11 sub-units.
Ni was slapped with more than $144,000 for carving up 601 Henry Street without proper electrical, structural and plumbing permits. He was also cited for having an illegal bathroom and no sprinklers.
Manhattan Councilman Ben Kallos called the arrangement "funny in fiction, but a horror story in real life."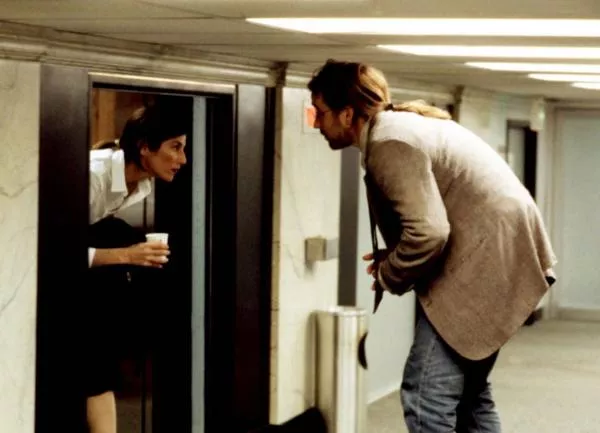 Residents were seen moving out late Friday, the Post reports, with one telling the paper he was being charged $600 a month rent. In comparison, a neighbor claimed she paid $2,800 a month for a one bedroom on the sixth floor.
It was a Post writer reporting on Ni's condo that tipped off inspectors about Jing: They noticed the air conditioners in the unit above Ni's were oddly stacked on top of each other. Officials with the Buildings Department returned hours later to investigate.
"I've never seen air conditioners stacked atop one another like that — five air conditioners in three windows," said Councilman Kallos. "I can't imagine needing that much air-conditioning in one apartment, so if someone sees this on the street, that should be more than sufficient for the Department of Buildings to also investigate that apartment."
At the turn of the 20th century, 601 Henry had been a rabbinic yeshiva, Jeshibath Jacob Joseph—a Star of David can still be seen embedded on the building's facade.
According to city records, there are only supposed to be 27 legal apartments, spread across five floors.
"Every New Yorker deserves a safe and legal place to live, which is why we're committed to routing out dangerous firetraps and ordering the landlords to make these apartments safe," said Buildings Department spokesman Andrew Rudansky said, adding that the squished setup "poses an extreme hazard to [tenants'] safety, as well as the safety of their neighbors, and first responders."
"We are holding this landlord accountable for their egregious failure to keep the building safe and livable for tenants," he said.
Popular in the Community
{{#values}}
ad choises
{{#isDisplay}} {{/isDisplay}}{{#isAniviewVideo}} {{/isAniviewVideo}}{{#isSRVideo}} {{/isSRVideo}}