Watch: Landlords Ask Potential Female Tenants For Sex In Exchange For Lower Rent, Free Wi-Fi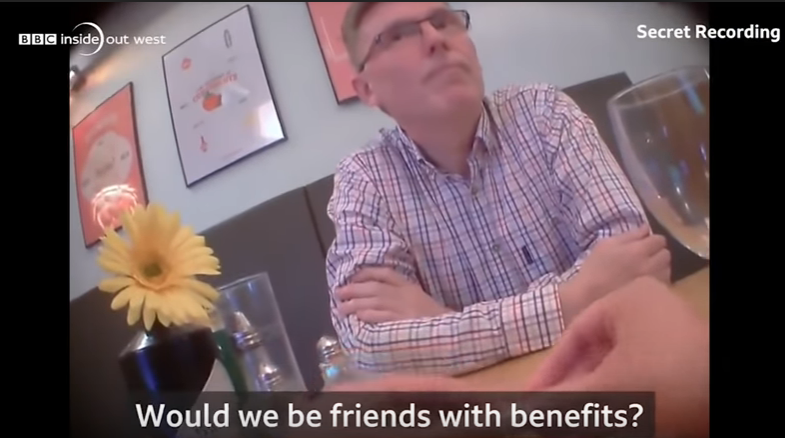 A series of landlords were caught on camera propositioning women with offers to waive their rent and utilities costs in exchange for sex.
Undercover BBC News journalists secretly recorded several landlords informing who they thought were young female tenants of various sex-for-rent deals. Several of the Craigslist ads identified and then reached out to by the British TV network used very direct descriptions including, "Double room for naughty girl for exchange of favours. Age not important, ability to be naughty is." Many of the "friends with benefits" offers required weekly sex or fetishes in exchange for lower rent.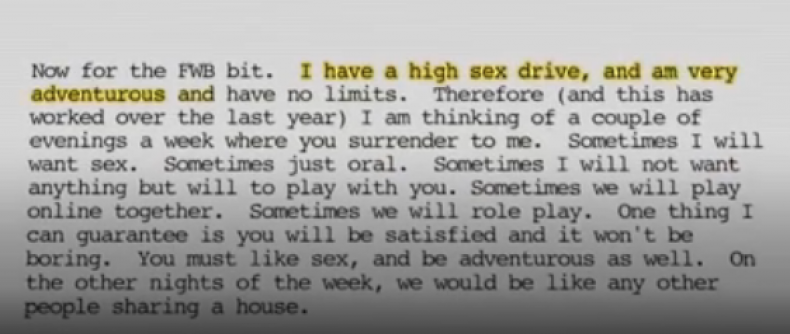 The U.K. Ministry of Justice said that landlords or any online advertiser offering such rooms in exchange for sex are breaking the law but are rarely prosecuted and few are ever reported to authorities. "Offering accommodation in return for sex is illegal and those who do so can face up to seven years in prison."
At least two of the Craigslist ads approached by the BBC journalists displayed detailed descriptions of the sexual demands required in exchange for lowered rent, free Wi-Fi or simply the ability to stay in the residence.
"Hi! I'm a 35-year-old male, fairly good looking. I have my own house with a spare room available," one advertisement read. 'I am looking for a female lodger, possibly rent free, depending on services offered. Please reply with pic and a bit about yourself, thanks."
Many of the graphic ads sought out young women for routine groupsex and even role-playing and bondage. Another landlord in his 60s named Tom told reporter Rachel Stonehouse she would receive free rent, gas, electric and Wi-Fi if she decided to move into his apartment and have sex with him at least once each week.
"Now for the FWB bit. I have a high sex drive, and am very adventurous and have no limits. Therefore (and this has worked over the last year) I am thinking of a couple of evenings a week where you surrender to me," reads another Craigslist ad. "Sometimes I will want sex. Sometimes just oral...You must like sex, and be adventurous as well. On the other nights of the week, we would be like any other people sharing a house."
Avon and Somerset Police Assistant Chief Constable Nikki Watson told Metro she'd like to see more law enforcement collaboration to take on such predatory behavior.
"It's worrying that in this day and age anyone believes it to be appropriate to advertise accommodation in return for sex," said Watson. "This appears to be an emerging issue with incidents not being reported to police locally or nationally. I'm very concerned that vulnerable people could be exploited in these circumstances. I welcome debate on this issue and would call for national co-ordination between the Ministry of Justice, Crown Prosecution Service and police to find a way forward. I would also call on classified ad providers to step up their processes to identify and reject such adverts."
One of the discussions recorded inside a restaurant shows the undercover reporter asking the older male landlord "What's the sort of arrangement?" Before he responds, "Well the benefit is you sleep with me once a week."
"That landlord, identified only as "Mike," was informed by BBC News of the undercover operation and claimed he was now living abroad. Additionally, he claimed he was only pretending to be a landlord as part of some "research," and described himself as a writer and a feminist.
"Do what you want, if you want to make love, make love," he can be heard saying to the female reporter.