Landon McBroom Accused of Using Pinterest Photos to Fake Lavish Lifestyle
Landon McBroom has been accused of faking his apparent lavish lifestyle by posting photos taken from platforms such as Pinterest and Tumblr.
The YouTube star, brother of the Ace Family's Austin McBroom, has come under scrutiny in recent days, after social media users noticed that some of the images used on his Instagram account appeared to be identical to other people's snaps.
Among the assortment were pictures of designer bags, a sushi meal on a private jet and also a snap of a man and woman's legs entwined, which was discovered to have been previously posted on Twitter back in July.
While the photos never appeared on McBroom's main Instagram grid, they had allegedly been shared on his Instagram Story, where posts expire in 24 hours.
Comedian Dennis Feitosa shared a host of side-by-side comparison screenshots on his Instagram account @defnoodles this week, alongside the caption: "Landon Mcbroom said cOpY aNd PaStE."
The post sparked a flood of comments, with one the account's followers expressing their "embarrassment" on McBroom's behalf.
Wrote one Instagram user: "What must people in his real life think when they see this?? Or are they just as sad as him? If I saw someone I knew posting this s*** when I knew they couldn't possibly be doing/ buying this stuff I'd call them out."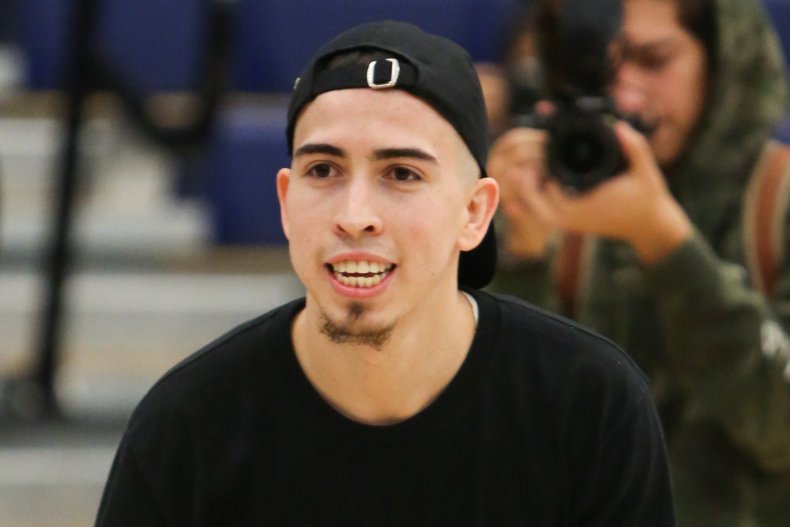 "I would delete my whole acc after that💀💀💀," read another comment, while one described the post as "the most embarrassing thing ever."
McBroom, who boasts one million followers on Instagram, enjoyed success as a YouTuber with his then-partner Shyla Walker, attracting more than three million subscribers to their channel, THIS IS L&S.
However, all of their videos were deleted when the couple's five-year relationship came to an end, save for a May 6 offering entitled "THE END OF THIS IS L&S."
Walker said at the time that she would be taking over the channel and going solo as McBroom pursued other career interests.
In June, it was reported by TMZ that Walker was granted a restraining order against McBroom, amid unsubstantiated claims that he had attempted to abduct their daughter, Souline.
According to The Sun, Walker justified her move to seek a restraining order against McBroom, writing in an Instagram Story: "I've been beat, I've been abused, I've had three attempted kidnapping on my child.
"If you love someone you do not put yourself in the position to lose them. I will always do what's best for my child every single f****** time."
Walker also revealed that she still wanted McBroom in their daughter's life, stating, per The Sun: "I requested visitation. I want my daughter to have a relationship with her father who she will always love regardless of the circumstances."
Newsweek has contacted representatives for Landon McBroom and Shyla Walker for comment.