Lanny Davis: Michael Cohen Would 'Never Accept a Pardon' From 'Corrupt' and 'Dangerous' Donald Trump
Ever since President Donald Trump's former longtime lawyer and "fixer" Michael Cohen pleaded guilty on Tuesday to eight criminal counts that included campaign-finance violations and tax evasion, many have asked whether Trump would pardon him.
Yet Cohen, according to his attorney Lanny Davis, would reject any attempt by the president to erase his crimes.
"I know that Mr. Cohen would never accept a pardon from a man that he considers to be both corrupt and a dangerous person in the Oval Office," Davis told NPR on Wednesday.
"And he has flatly authorized me to say under no circumstances would he accept a pardon from Mr. Trump, who uses the pardon power in a way that no president in American history has ever used a pardon," Davis continued, "to relieve people of guilt who committed crimes, who are political cronies of his.
"Mr. Cohen is not interested in being dirtied by a pardon from such a man."
Davis pointed out that last year Trump pardoned a supporter, former Arizona Sheriff Joe Arpaio, who was convicted of criminal contempt because he defied a judge's order to refrain from racial profiling and detaining immigrants without legal status. Arpaio was "clearly guilty," Davis said.
Cohen pleaded guilty to one count of making an excessive campaign contribution at the request of a candidate or campaign, one count of an unlawful corporate campaign contribution from June 2016 to October 2016, one count of making false statements to influence lending and five counts of tax evasion. His decision to enter into a plea agreement to avoid a possible indictment was a blow to Trump.
Cohen's move was not entirely surprising, though. The man who once stated he would "take a bullet" for Trump said recently that he put his family and country first.
"I will say that Michael Cohen has turned a corner in his life," Davis said in late July, after releasing a tape that Cohen had recorded of a conversation he had with Trump about making a payment to silence former Playboy model Karen McDougal's claims of an affair with Trump. "He's now dedicated to telling the truth to everyone, and we'll see what happens."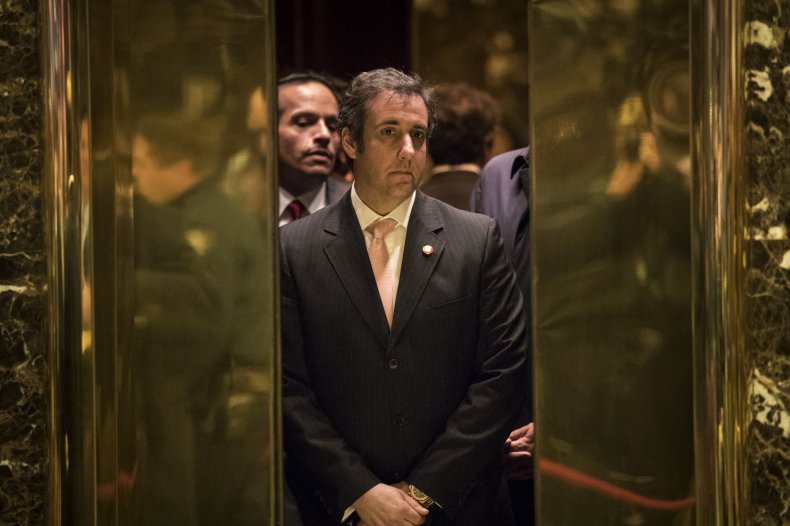 Davis on Wednesday said Cohen had information that would be useful to special counsel Robert Mueller for his investigation into Russian interference in the 2016 election and possible coordination with the Trump campaign to sway the outcome.
"If he tells the truth to the special counsel who talks to him, and I believe he will," Davis said, "he will have topics that in my opinion will be of interest to the special counsel in his Russian investigation and related topics."
Davis went on to detail Cohen's allegation that Trump directed him to commit a campaign- finance violation, which is a felony. "It's about his hushing up those affairs in order to influence the outcome of an election," he said.
The question remains whether Trump will pardon his former campaign chairman Paul Manafort, who was convicted on eight federal charges of bank and tax fraud on the same afternoon that Cohen pleaded guilty.