Lanny Poffo Talks Staying Healthy and How an Off-season Can Be A Double-Edged Sword
Professional wrestlers go through a lot of wear and tear in their careers. But a lot of it comes from what happens outside of the ring.
The documentary 350 Days from director Fulvio Cecere takes a look into the lives of these athletes during thewe.com chaotic 1980s era of wrestling. 350 Days refers to the amount of time wrestlers spend on the road doing what they love - performing. The film includes interviews from wrestlers who lived and worked in that era including Bret Hart, Billy Graham, Greg Valentine and Lanny Poffo.
Poffo's wrestling career spanned across 20 years, including eight years in the WWE. Best known as "The Genius" and the brother of Macho Man Randy Savage, Poffo was exposed to what the scene was like back then.
"It's like there's a mandatory party after the show. I missed those parties and I didn't miss anything," Poffo told Newsweek. "What is it about? It's about ruining your body, your health, and financial health. Nothing good happens at midnight. If you have to wake up at six in the morning, you have a choice to look bad or worse and I choose to look bad."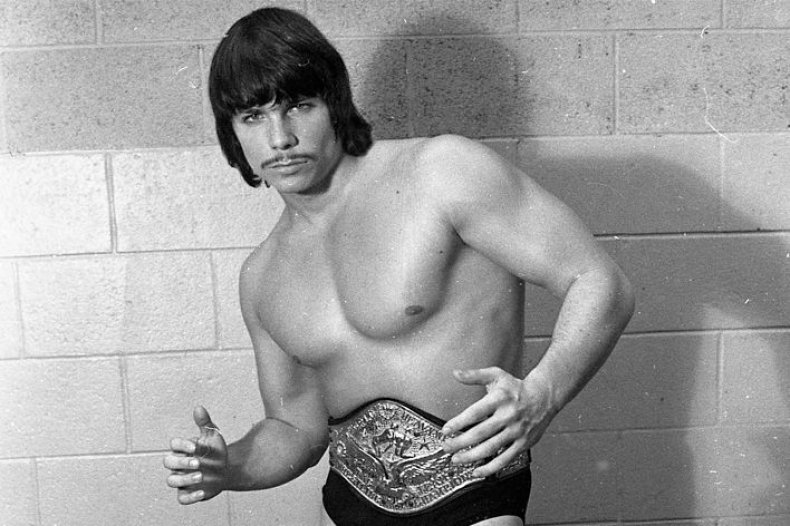 Throughout 350 Days, Poffo preaches about healthy living and thanks his parents for teaching him that at a young age. Without that, Poffo feels he wouldn't be as lucky as he is now to have his health.
Poffo's father, Angelo, was also a wrestler. One of his tag partners actually became the influence that inspired his healthy lifestyle.
"My father was teamed up with Killer Kowalski, who was a vegetarian and a health nut, and I got to listen his viewpoints on things," Poffo said. "I was exposed to that type of mentality early in life and I kept with it. Health, wealth and freedom are the best things in life and health comes first. Without health you have nothing."
At 64 years-old, Poffo is looking forward to do more traveling while he still can, something that many wrestlers his age don't get to do. King Kong Bundy, the gargantuan wrestler who commanded fans' attention in the WWE in the 80s and early 90s, recently passed at the age of 61. Bundy, real name Christopher Pallies, is one of a recent string of professional wrestler deaths from the 80s era of wrestling. Poffo, who was the speaker when his brother Macho Man was inducted posthumously in 2015, said the passing of Bundy made him think about who deserves such honors.
"It's occurred to me that King Kong Bundy is not in the hall of fame and that's ridiculous," Poffo said. "He's certainly overqualified and speaking of which, where the hell is Rick Martel? With Bundy, he'll probably be a posthumous inductee which takes away from him actually being able to speak in his own induction. And hopefully they'll put Rick Martel soon."
Jimmy Snuka, who is also interviewed in 350 Days, passed in 2017 at the age of 73 and got to attend his WWE Hall of Fame induction in 1996. So Poffo doesn't connect the wrestling lifestyle as the reason for these deaths.
"The thing is, some people do everything wrong and live long or do everything right and die sooner," said Poffo.
Promotions like Ring of Honor have lighter schedules than the WWE, and the newly formed All Elite Wrestling looks to be going in the same direction. But there's been talk of an "off-season" or extended break for wrestlers, which has picked up steam in recent months. Seeing so many promotions flourishing today makes Poffo happy. He wants wrestlers to make their money when they can, but Poffo warns that having breaks can be a double-edged sword.
"On one hand, it's great to have a day off. But on the other, after they wish you luck on your future endeavors, then you'll get 350 days off," Poffo said. "It's like the United Auto Workers. They fought for a pay raise and got it, and the next thing you know they are raising the price of the automobile and then Germany and Japan are making better cars. Eventually, greed on both ends will tip the scale. I was very, very happy on all 350 days of my endeavors."
350 Days will release on iTunes and Blu Ray on April 2. You can keep up with all of Lanny Poffo's appearances on his site.