LAPD Cop Accused Of Planting Drugs In Man's Wallet With Body Camera Rolling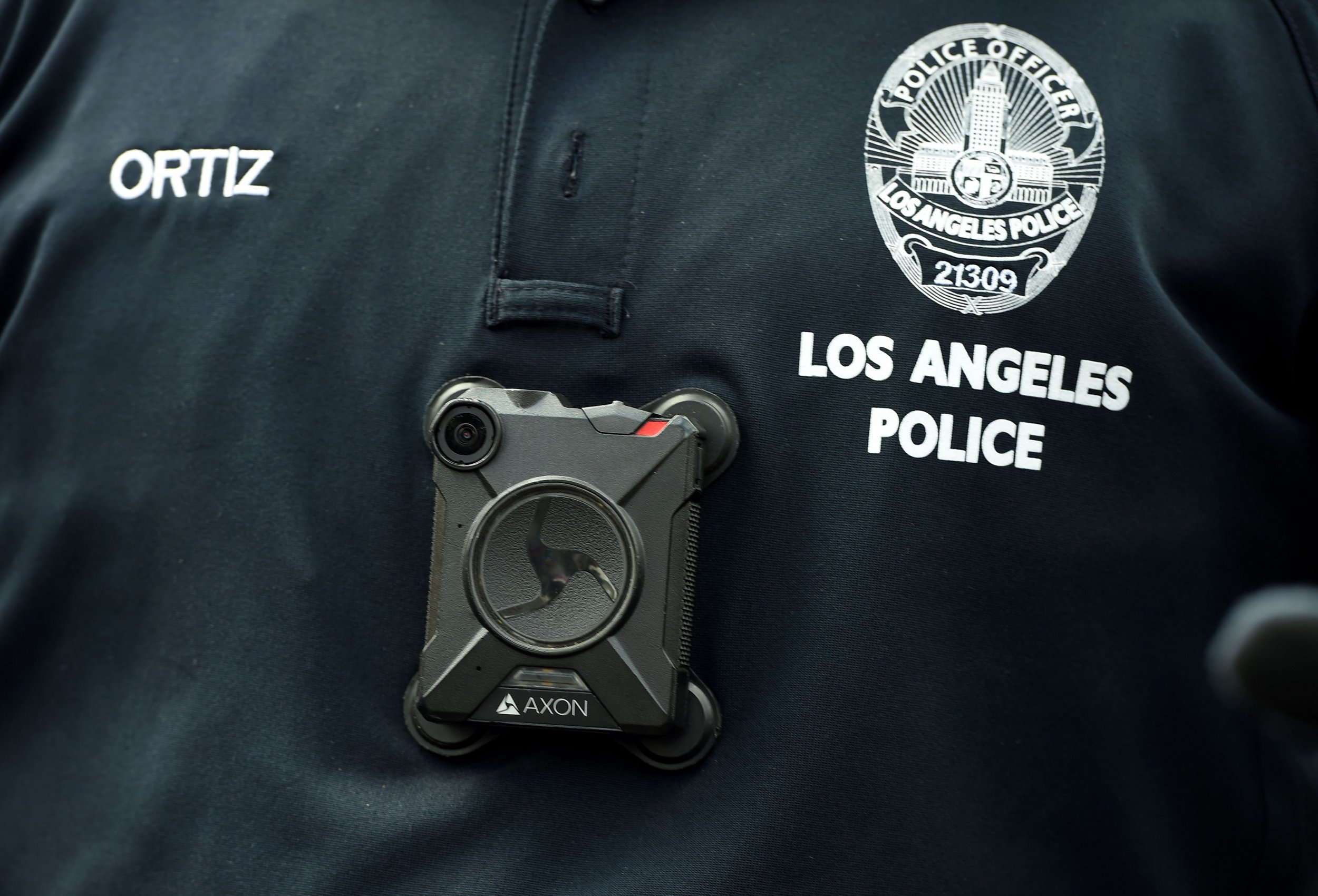 A Los Angeles police officer allegedly stuffed a baggie of cocaine into a man's wallet after picking it up off the ground — while his body camera was recording.
The body cam footage, obtained by CBS Los Angeles, shows Ronald Shields in handcuffs after being pulled over in a hit-and-run crash. Officers wrote in their police report they found a gun in the trunk of his car and drugs in his pocket, but the video seems to tell a different story.
Officer Samuel Lee is shown searching Shields and then another officer, identified only as Gaxiola, picks up a wallet off the ground. Seconds later, Gaxiola picks up a green baggie near the curb, which has cocaine inside, and appears to put it in Shields's wallet.
The footage then shows Gaxiola turning on his body camera—which starts recording without audio 30 seconds before the device is activated.
In the video, Gaxiola brags to three other officers about his discovery.
"He has a little bag of narco in here," he tells the others while holding up an evidence bag with the wallet in it.
Shields's lawyer Steve Levine is fighting the charges and told CBS the clip shows the drugs were planted by officers. He said he thinks Gaxiola had the drugs in his hands and dropped it on the curb before picking it up and putting it in the wallet. He claims the footage shows a little square in Gaxiola's hands at one point in the video.
Levine played the footage in court Thursday, leading to Lee walking out of the courtroom without comment.
"He looked dumbstruck to me. Period. He had really no answer," Levine told CBS.
Gaxiola, meanwhile, has not commented.
The LAPD has opened an investigation into the incident and in a statement said, "The LAPD takes all allegations of misconduct seriously and, as in all cases, will conduct a thorough investigation."