LAPD Says An Employee Has Been Diagnosed With Typhoid, Second Employee Displaying Typhoid-Like Symptoms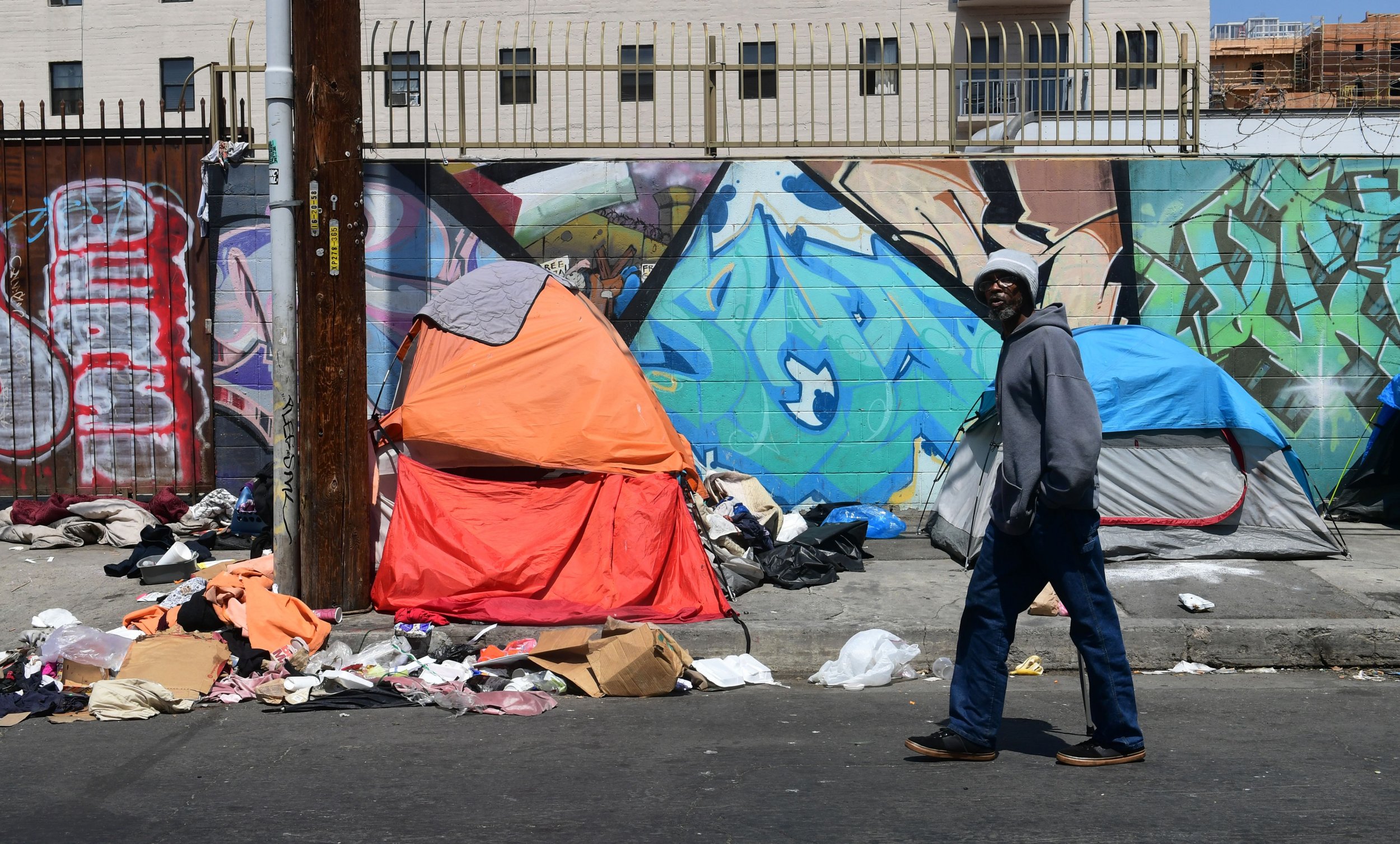 A Los Angeles Police Department employee has been diagnosed with typhoid.
The LAPD confirmed the diagnosis in a statement issued Thursday, saying that the employee contracted salmonella typhi, the bacteria which causes typhoid fever. At least one other employee has typhoid-like symptoms, though a diagnosis of the illness has not been issued by medical professionals.
Officials are looking into exactly where the cases occurred and how many people are affected. Typhoid can be contracted from consuming food or a beverage that has been touched by a person with the illness or from consuming sewage contaminated with the bacteria such as in drinking water or water with which food is rinsed.
According to the Centers for Disease Control and Prevention (CDC), typhoid isn't common in the United States—or in other modernized nations like Canada, Western Europe, Australia and Japan. About 350 people in the United States are diagnosed with typhoid fever each year, and correlations have been made between the reported cases and travel to countries like India, Bangladesh and Pakistan.
In the statement, the LAPD said the department is working with the city to "disinfect any work areas that may have been exposed."
The process was expected to be completed on Thursday evening.
"Unfortunately, our police officers often patrol in adverse environments and can be exposed to various dangerous elements," the LAPD said.
Health experts cited in a recent Los Angeles Times report said it was highly unlikely that the LAPD employees contracted typhoid on the job or even in the country, as the spread of typhoid in the United States is rare.
"It would be very important to know what the travel history is for the past six to eight weeks," Dr. Robert Winters, an infectious disease doctor who runs a travel clinic in Santa Monica, told the Times. "It's not something you worry about going to Starbucks or McDonald's."
Dr. Abinash Virk, an infectious disease specialist at Mayo Clinic, told ABC News that it's likely the employees were infected through contaminated food or drinks from the same cafeteria or restaurant.
The city has reportedly been dealing with a growing rat infestation and typhus outbreaks since late 2018, though typhoid fever is not to be confused with typhus, an illness that—depending on the type—is transmitted via lice, fleas or chiggers from animals to humans.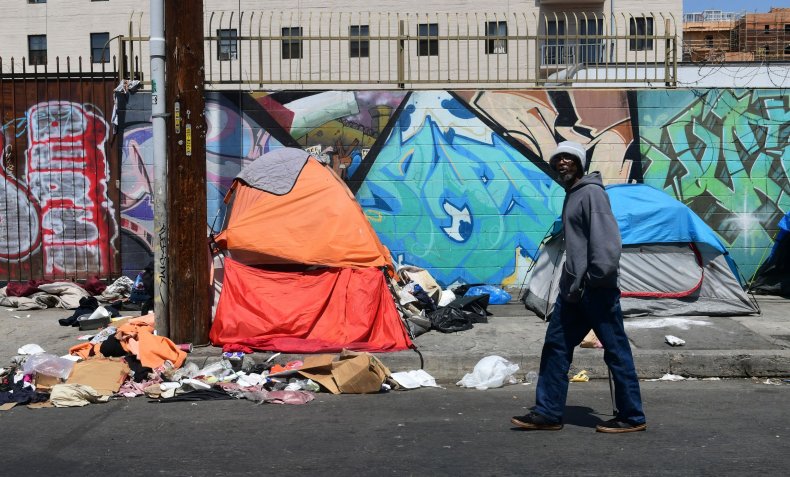 The surge of typhus and, now, of typhoid fever (both of which are linked to unsanitary conditions) has renewed a conversation about the conditions at the LAPD Central Division station—a facility responsible for protecting Skid Row and other parts of downtown—and the surrounding area, which sees thousands of homeless living on the streets.
According to the Times, when state officials inspected the Central Division station last November, they found rodent infestations and other unsanitary conditions, and growing homeless populations can create unsanitary conditions that contribute to the spread of common and uncommon diseases.
Epidemic typhus comes from infected body lice; murine typhus is caused by bites from infected fleas; and scrub typhus originates in humans from infected chiggers, or larval mites.
Typhoid fever and typhus can be diagnosed through blood tests and treated with antibiotics. Symptoms for both illnesses include fever, headaches and/or muscle aches and skin rashes.
The best way to prevent typhoid fever is to wash hands frequently. For any form of typhus, avoid contact with animals that can pass on the infection.