LAPD Officer Arrested After Fondling Dead Woman, Was Caught by 2-Minute Video Buffer After Turning Off Bodycam
A police officer in Los Angeles, California was arrested after a random check of body camera footage allegedly revealed he had fondled a dead woman's breasts.
Officials say David Rojas, 27, was arrested Thursday morning by the Internal Affairs Division of the Los Angeles Police Department (LAPD). Rojas had been with the LAPD for four years and worked in the department's Central Division, located in downtown Los Angeles. He was charged with one felony count of "sexual contact with human remains without authority."
"This incident is extremely disturbing and does not represent the values of the Los Angeles Police Department," LAPD Chief Michel Moore told KCBS.
The incident allegedly happened on October 20, after Rojas and his partner were called to investigate a report of a possible dead body. The two officers were said to have confirmed the woman was deceased before Rojas' partner returned to the patrol car to get something. Rojas allegedly then switched off his body-mounted camera and inappropriately touched the deceased woman's breasts.
Although Rojas allegedly shut off his body camera just before the incident took place, his activities continued to be recorded for a further two minutes due to a video buffer on the device.
The officer was said to have then followed protocol by turning the camera in at the end of his shift. At some point afterwards, the camera was selected for a random check of footage. When the alleged incident was discovered, Rojas was placed on leave as an investigation took place.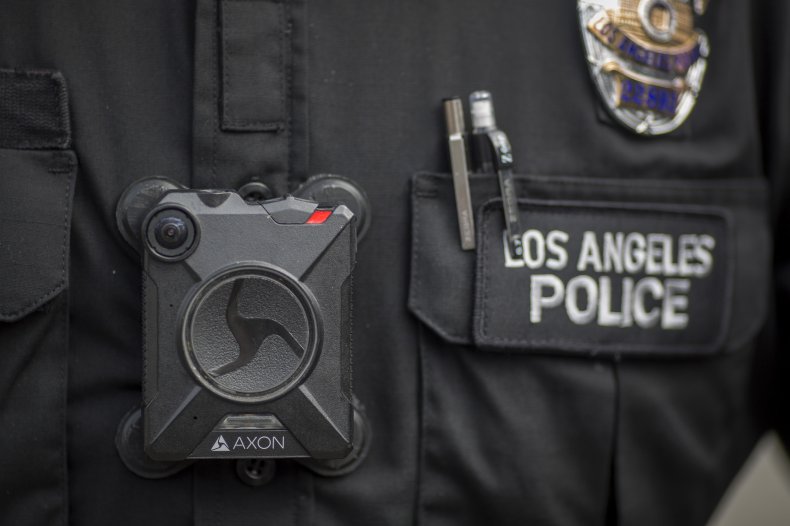 The Los Angeles Police Protective League, the labor union representing LAPD officers, strongly condemned the alleged behavior of Rojas after the arrest was announced.
"We hope that District Attorney Jackie Lacey charging Mr. Rojas for his vile alleged crime will bring some solace to the deceased woman's family during their time of grieving," said the group in a statement. "The Los Angeles Police Protective League will not defend Mr. Rojas during his criminal proceedings, and his alleged behavior is abhorrent and an affront to every law enforcement professional working for the LAPD."
Police having the ability to turn off their body cameras at all is controversial. Some believe allowing the practice could enable corrupt cops to abuse power or get away with committing crimes. A number of police advocates claim that recording everything would produce too much footage to review. The random review of video in the alleged Rojas incident seems to indicate that not all available footage is checked in any case.
Rojas was assigned a $20,000 bail and faces up to three years in prison if he is convicted.