LAPD Officer Charged With Sexually Assaulting 13-Year-Old During Stay At Friend's House
A Los Angeles Police Department officer has been charged with sexually assaulting a 13-year-old girl while staying at a friend's home in Torrance last month.
Kenneth Collard, 51, was arrested by Torrance Police Department detectives and charged with three counts of lewd acts upon a child and one count of sexual penetration by a foreign object, the Los Angeles County District Attorney's office said in a statement.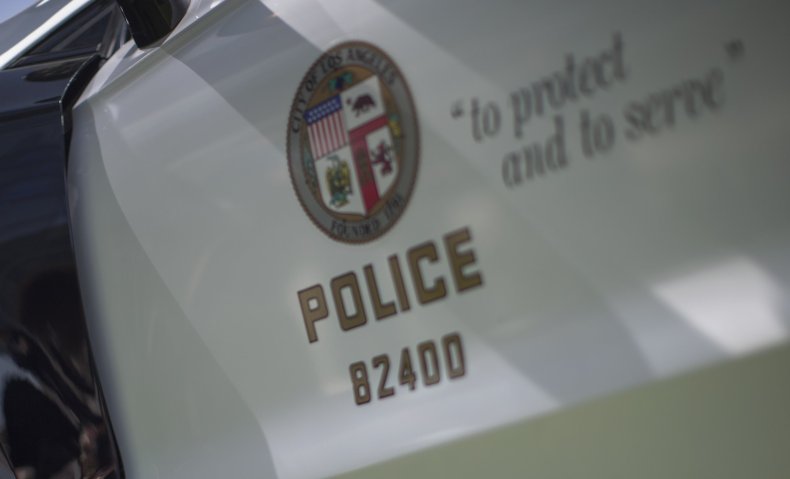 Collard is alleged to have been staying at a friend's house in Torrance when he allegedly entered the victim's bedroom during the night and sexually assaulted her.
One law enforcement source has told the Los Angeles Times that the victim is the daughter of a fellow law enforcement officer.
The D.A.'s office said the incident was reported to the Torrance police department, which is still investigating.
A warrant for Collard's arrest was filed on Monday, the newspaper reported, adding that the officer appeared to have been released from custody in Torrance by Tuesday afternoon, after being held on a bail of $400,000.
The LAPD officer, who is reportedly a 20-year veteran of the force assigned to the L.A. West station, has been placed on administrative leave as the investigation continues.
The LAPD, which has not responded to a request for comment from Newsweek, told the Times that it was holding an internal review of the accusations against the officer.
Deputy District Attorney Ann Marie Wise of the Justice System Integrity Division is expected to prosecute the case.
If convicted as charged, Collard could face a maximum sentence of 32 years in state prison.