LAPD officer Deon Joseph on Tuesday said that NBA star LeBron James hasn't replied to his letter.
Last Wednesday, James tweeted a photo of officer Nicholas Reardon, the police who fatally shot Ma'Khia Bryant, a 16-year-old Black girl, and captioned it, "YOU'RE NEXT #ACCOUNTABILITY." James concluded the post with an hourglass emoji.
In a Sunday Facebook post, Joseph penned an open letter to James criticizing the NBA player for allegedly "putting a target on the back" of the cop who shot Bryant.
Joseph told Fox News host Sean Hannity on Tuesday night that LeBron hasn't responded to his letter.
"If I do or don't, I'm not going to lose any love for him," the LAPD officer said. "I think the work he does for children and charities is incredible. It'd be disappointing but if it inspires other people and their committee members start talking again, then that's good with me."
Joseph continued: "If he doesn't feel like [apologizing]. He doesn't have to. I just thought it would be good if you know you're wrong on an issue that you could at least say, 'Hey I got this one wrong. Yes I want accountability, but this one I got wrong,'"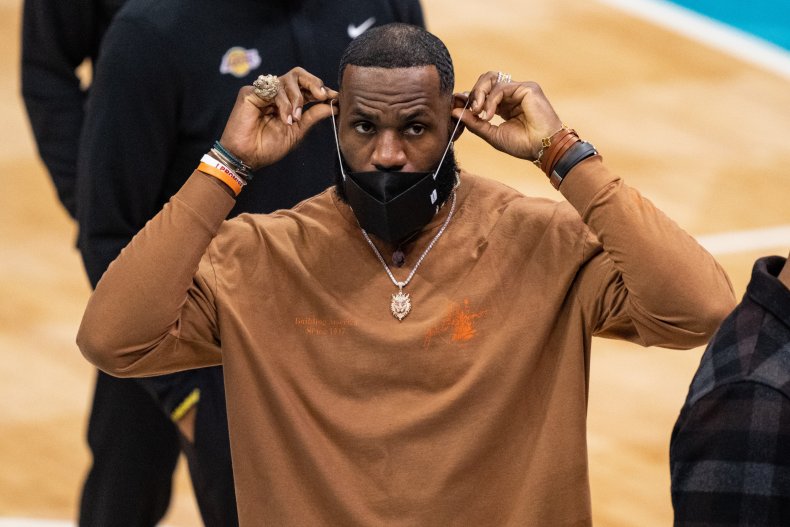 The officer explained that he penned the letter to LeBron because the officer who shot Byrant "could have been me."
"I'm thinking of four times in my career I almost had to use deadly force on somebody, and I didn't sleep for two days," he said. "I was this close to shooting a young man to save other people while I'm going home off duty, and that would have been said about me without him knowing who I am.
Joseph added: "I wake up praying that I've never ever had to take the life of another human being."
Newsweek reached out to Fenway Sports Group, LeBron James' representatives, for comment.
Faced with criticism, James deleted his original inflammatory tweet and shared another explaining the removal.
"I'm so damn tired of seeing Black people killed by police," he wrote. "I took the tweet down because its being used to create more hate -This isn't about one officer. it's about the entire system and they always use our words to create more racism. I am so desperate for more ACCOUNTABILITY."
In his open letter, Joseph told James that his original tweet was "off base and extreme."
"Dear Lebron: I am not going to come at you from a place of hatred. There will be no name-calling. I was raised to see the whole of a human being. Not to hyper-focus on their flaws or make said flaws the whole of who they are. I'm an honest man," he wrote.
Read the full letter here.